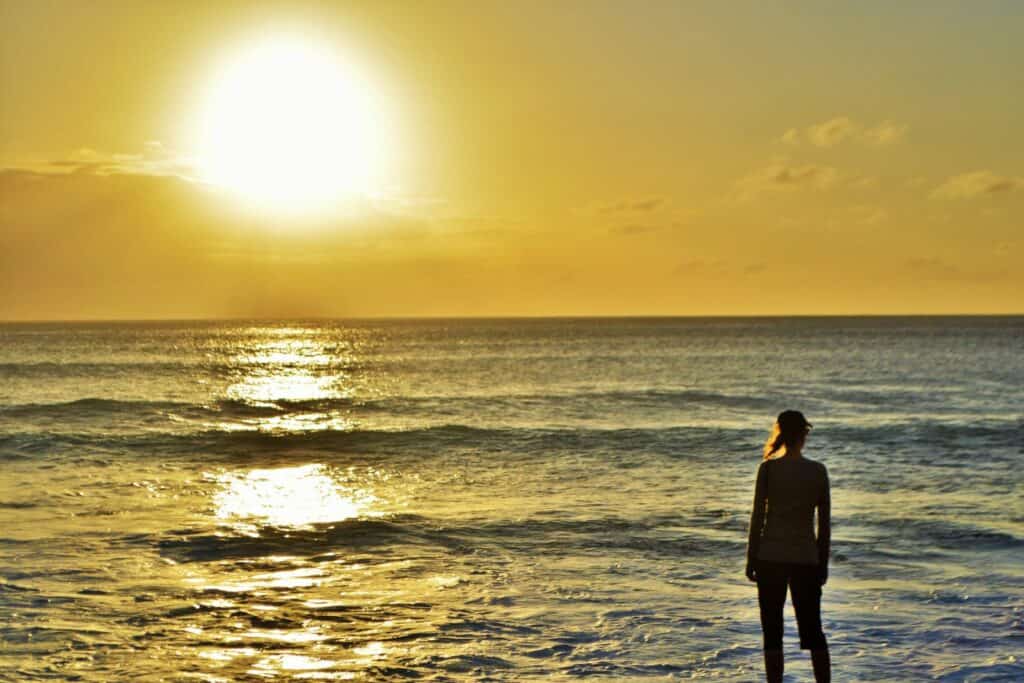 As you enter your military retirement window, 12 to 24 months out from your retirement date, you have many important decisions to make. You ask yourself whether you should jump straight into a second career, as most military retirees do, or take a well-deserved break.
You think about where you want to live, not where you are ordered to live, now that the decision is finally yours to make.
You consider what's best for your kids, whether you should buy a house, which TRICARE plan to use, and so much more, all in preparation for the next phase of your life as a civilian.
All of these questions were running through our minds as my husband's military career was coming to a close. When word got out that he was retiring, he had several job offers. It was tempting to follow the money and the well-worn path of transitioning from the military directly into a comparable civilian role, but instead, we took a step back and considered our situation.
In the 10 years prior to his retirement, my husband deployed to Afghanistan and Iraq, worked 6 months on a worldwide IG inspection team, and served in positions dealing directly with the White House, Congress, the Pentagon, and other high-profile departments. Meanwhile, my career as a management consultant involved frequent travel.
Needless to say, like many military families, we didn't have much time together in those years.
Rather than rushing into important decisions about what to do with the next phase of our lives, we decided to take a one-year break (civilians call this a sabbatical). Our plan was to "slow travel" the world, reconnect with family, friends, and each other, and figure out where we truly wanted to settle. That was 2015.
Here we are in 2023, living on the coast of Spain and still enjoying our travels.
Much of what we were able to do after military retirement was made possible by using our military benefits, and we want to explain how we used them as well as how our mindset changed over the course of time.
We hope that some of what we share from our past 8+ years of travel will resonate with you, and that our experience will help shape your own decisions for a better future for you and your family as you think about what to do after the military.
Contents (click to expand)
The Life-Changing Military Benefit: Delaying Receipt of Household Goods
As we contemplated traveling for 12 months post-retirement, a major sticking point was what we would do with our household goods (HHG) while we were gone. We did not own our home, so leaving our HHG in place was not an option.
That problem was solved by using a military benefit that allows retiring service members to store their HHG for up to one year from the day of military retirement, at no cost to the service member.
If you're retiring from the military, you've already earned this benefit, which can truly help ease your transition from military to civilian life by giving you time to think through and explore your options. Your final military move affords you up to 3 years to look for a place to settle your family or take a long trip together to reconnect after years of deployments, stressful assignments, and PCS moves.
(Note: The Joint Travel Regulation was updated in 2022 to allow retiring service members 3 years from active duty termination date to take their final move. The government still only covers the cost of storage for 1 year).
Even better, you may be able to delay your final move for up to 6 years after your retirement date! We took our final move in 2020, nearly 5 years after my husband's retirement from the Army.
This benefit allowed us to travel unencumbered, giving us time to think, plan, experience, and actually reshape our future. It helped launch us into a better way of life, and we are thankful every day.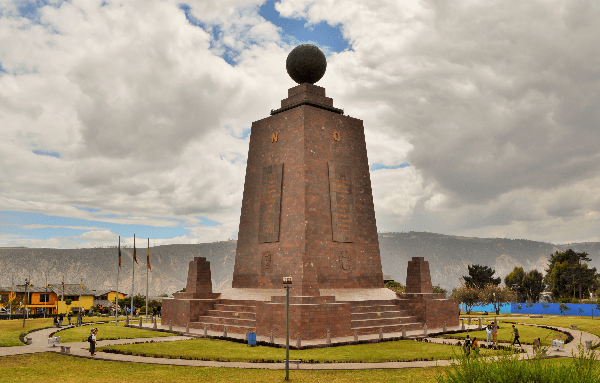 The Policy: What the Joint Travel Regulations Say About Your Final Military Move
Per the Joint Travel Regulations (JTR) Chapter 5: Permanent Duty Travel, Part C Household Goods (HHG) Transportation (Service Members), Section 052013, when retiring from the military, the government will store your HHG in a long-term (non-temporary) storage facility near your last duty station at no cost to you for up to one year from your active duty termination date.
In general, retiring service members can request extensions for up to 6 years, but each branch of service may have variations in their process for requesting extensions and in the amount of time allowed. Consult the JTR and contact your local transportation office for more details and to discuss your specific situation.
If you receive an extension of non-temporary storage beyond 1 year, you will assume the cost of the storage, which is based on the weight of your HHG.
When you are ready to schedule your final move, the military will cover the cost of transporting your HHG to your Home of Record or to your Home of Selection (HOS).
If your HOS is outside the continental United States, you may pay a difference in cost (here is an example of how an OCONUS move worked for a retiree moving to the Dominican Republic and another example for a retiree moving to New Zealand).
Our Experience Extending our Military Retirement Move
As noted above, each branch of service may have a slightly different process or requirements for retirement move extensions, so contact your local personal property office (PPO) to discuss your situation. Following is a summary of our experience using this benefit.
Final Move Part 1
My husband retired from the Army, and his last duty station was the Pentagon. He coordinated our final move and storage through the Joint Personal Property Shipment Office (JPPSO) at Joint Base Myer-Henderson Hall.
He scheduled the move just as he would for a regular PCS. The difference was, instead of transporting our HHG to a new home, the movers (Bekins) packed everything and brought it to a non-temporary storage facility in Woodbridge, VA. (Note: the facility was not climate-controlled).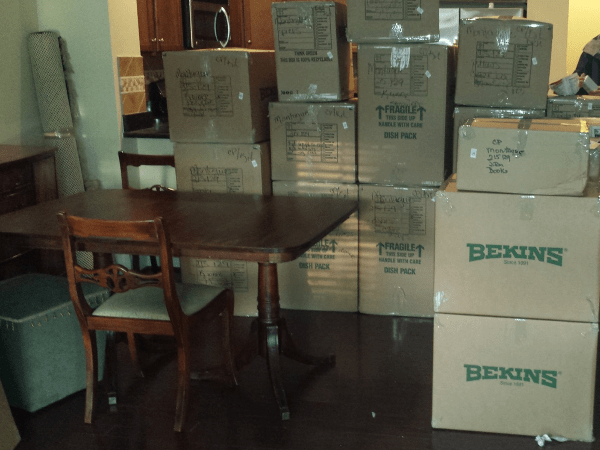 A Year of Travel and A New Perspective
With our HHG safely secured, we set off for our year of travel, and we were completely free of the burden of all that "stuff." The goals were to explore parts of the U.S., see a few places overseas that were on our bucket lists, and enjoy the luxury of visiting destinations and staying until we felt like leaving, rather than rushing through the main tourist attractions and moving on.
We wanted to experience what it was like to live in those places, in part, because we were shopping for our next home base.
We drove around the U.S. for nearly 3 months, staying in locations where we might want to settle. With few exceptions, we stayed in military lodging everywhere we went.
Base lodging was our preferred choice, because it was convenient, affordable, and safe. It also gave us access to a good gym, the commissary, and all of the other base MWR facilities, such as the golf courses, beaches, and boat rentals.
| Related Reading: Using Military MWR Hotels, Resorts, and Campgrounds
Of all the places we visited, we liked San Diego best. Expensive as it is, we thought the high cost of living (COL) might be a worthwhile tradeoff for the location and climate. We even visited a few open houses, toured apartments with a realtor, and picked out a couple neighborhoods we liked.
With that tentative plan in mind, it was time to head to Europe. We flew Space-A to Ramstein Air Base and spent another 3 months exploring Germany, France, and Spain.
Our adventure included a visit to my husband's old stomping grounds at his first duty station in Kaiserslautern, more than 2 weeks exploring the beaches and memorials of Normandy, and discovering smaller cities in France and Spain that we had chosen randomly from the map.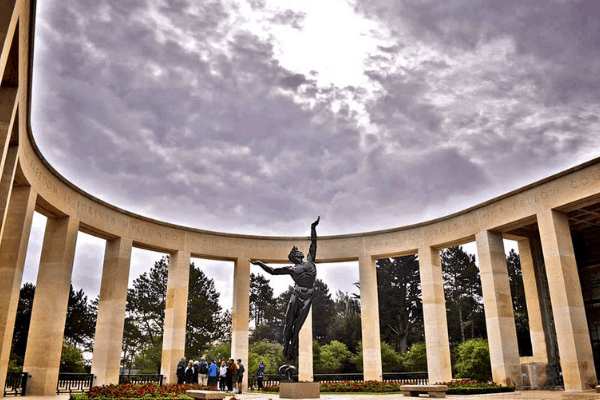 During our travels, we stayed in short-term apartment rentals and befriended locals wherever we went. As we talked with them about their lives, their careers, and even their financial situations, we came to a very eye-opening realization: my husband's retirement (military pension + VA disability) was enough to live quite comfortably in many cities in Western Europe.
Indeed, he was earning more from his retirement than one of our new French friends, who was a mid-career professional doing quite well by local standards.
From that point forward, we began questioning whether San Diego made sense. Sure, we could find jobs with salaries comparable to what we were earning in D.C. and live a similar work-dominated life, albeit with better weather.
But we started asking ourselves why we would choose that path when we could have the lifestyle we wanted right away without going back to 9-5 jobs if we simply moved to a much lower-cost area.
The idea that my husband might not pursue a second career after the military – and that I could do something entrepreneurial rather than return to the corporate world – was radical and took a while to sink in. But recognizing the significantly lower COL in some extremely desirable locations planted the seed for us to think outside the military retirement "box."
We also began learning about the concept of Financial Independence/Retire Early (FIRE) and discovered an entire movement of people who, like us, realized that it is possible to live off existing assets long before age 65.
With my husband's military retirement and our TRICARE coverage, we were better-positioned than most to become financially independent. I'll share more details on FIRE in a future post, but understanding these concepts was a game-changer.
| Recommended Reading on Amazon: The Military Guide to Financial Independence
After Europe, we spent more than 2 months in Ecuador, and then flew Space-A to Japan with a stop in Hawaii, all the while ruminating about where we should settle and rethinking our plan to return to "regular life" in the U.S.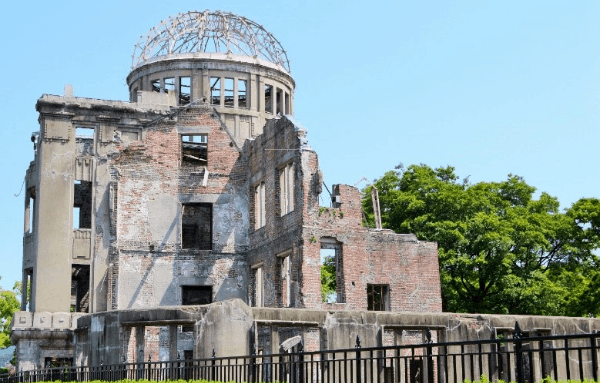 Extending Our Final PCS Move
Our first year of travel went by so fast! Before we knew it, it was Spring 2016 and we still didn't know where we should tell Bekins to ship our HHG.
Per the Army's guidance, 30 days before the end of the first year, my husband sent an e-mail to the Joint Personal Property Shipping Office (Mid-Atlantic), Fort Belvoir, Virginia and requested a one-year extension of our storage; it was approved.
From that point forward, starting on the first anniversary of my husband's retirement date, we paid a monthly fee for our storage, which started at $420 for approximately 10,000 lbs of HHG. We arranged payment directly with Bekins. They invoiced us monthly, and we set up an automatic payment.
Ultimately, we requested and received three more extensions until we finally took our HHG out of storage in April 2020, nearly 5 years after my husband's retirement.
Over the years, the cost of our storage increased to $460/month. If you've done any research on this topic, you know that the rate is extremely reasonable in comparison to most public storage. We referred to it as "the price of freedom."
It also gave us time to re-envision our future while learning more about our priorities and the lifestyle we wanted.
Years 2 – 5 Post-Retirement
In 2016, after requesting our first extension, we traveled to Fukuoka, Japan with the intent of staying for 6 months while my husband studied Japanese. Enjoying the adventure and still not knowing where we wanted to settle, we inquired about extending our stay in Japan. We were able to obtain residence visas due to my husband's Japanese heritage.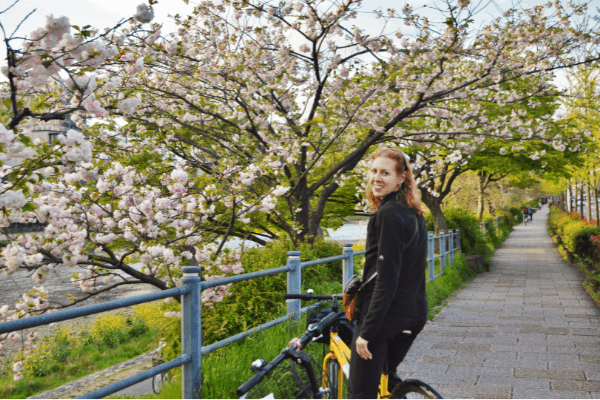 Ultimately, we stayed in Japan for 2.5 years before moving on. The cost of living in Fukuoka was surprisingly low, so once again, my husband's military retirement was more than enough to live comfortably.
During that time, we also had a few other lifestyle-related revelations that reset our expectations for where and how we live.
The first was that we need much less space than we were accustomed to in the U.S. If you've lived overseas, you know that homes in other countries are often much smaller and have less storage than a typical American house.
Apartments in Japan are the extreme. Indeed, our first apartment consisted of one room with a small closet, a twin-size bed, and a miniature coffee table (in addition to the bathroom, mini-fridge, and one-burner stove).
| Related Reading: How to Use Airbnb in Japan
(Fun fact: I created Poppin' Smoke over the course of many hours sitting on the floor of that tiny apartment while my husband was in Japanese language class!)
After living in that small space and various short-term rentals throughout our travels, the 2-bedroom 1- bath apartment we rented after our first 6 months in Japan seemed luxurious. We still consider that a comfortable living space, and our apartment in Spain is a similar size.
Throughout our travels, we also realized how much simpler it is to live with fewer possessions. All this time, we have traveled with a small suitcase and backpack each.
| Related Reading: How to Pack for Long-Term Travel
As my husband likes to tell his friends, "the less you have, the more free you become." Indeed, it is incredibly liberating to know that we can pack up everything we own within an hour and move to our next location.
While living in Japan for more than 2 years, we acquired some new clothes and home furnishings, but we still kept our "stuff" to a minimum and easily scaled back down when we left the country.
After leaving Japan, we set our sights on Europe for our next home base. We boiled the decision down to moving to Portugal or Spain, and after spending several months in each country, we chose Spain.
(Thinking about moving overseas? Here are 24 questions to help you find the right spot.)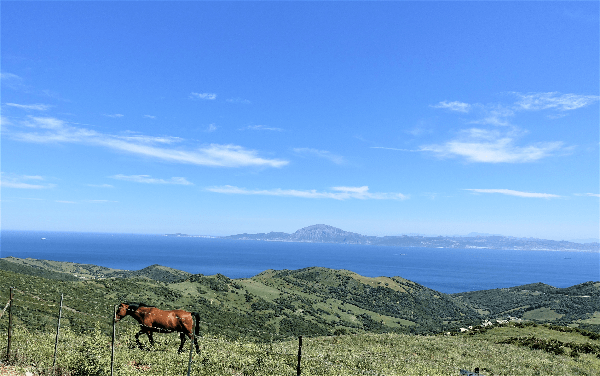 Before going through the process of applying for a Spanish residence visa, we wanted to do a 90-day test period in our target location: Rota. We submitted for our final retirement move extension in 2019, then we spent approximately 3 months in the winter of 2019/2020 in Rota to confirm our decision to move there.
Our plan was to return to the U.S. in early 2020 and deal with our HHG while applying for our Spain visa, which we knew would take several months.
Finally Receiving our HHGs
We returned to the U.S. at the end of February 2020, just as COVID was heating up. We hopped one of the last Space-A flights out of Rota before Space-A travel came to a 2-year halt due to the pandemic. As luck would have it, there was a mission from Rota all the way to JB Lewis-McChord, which is where our vehicles are stored, so it couldn't have worked out better!
After arriving in the U.S., like everyone else in the world, we simply hunkered down and tried to stay healthy. We rented a short-term apartment in Washington State and began gathering the application materials for our Spain visa. But before we could move back overseas, it was finally time to take our HHG out of storage.
After not seeing our belongings for several years, we could barely remember what was in those 10,000 lbs, and we realized that we did not need most of it. The challenge was finding a place to receive our HHG where we could unpack and sort them, and then sell off what we didn't want to keep.
We wanted to avoid renting a home large enough to receive a 3 BR townhouse-worth of furniture, just so we could sell it all. We also did not want to get stuck in one location for an entire year, paying rent on a home that would soon be much larger than we needed, once we started selling our belongings.
So, we tried to come up with options to find an unfurnished house within our budget that we could lease for 6 months or less. Such homes proved difficult to find, but we finally found a solution.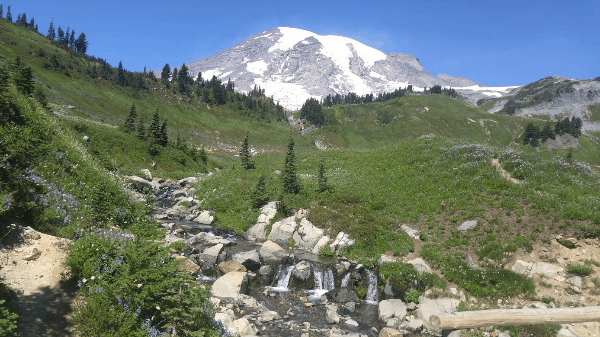 My husband contacted an estate sale company in the Seattle area. They have a large warehouse, and they agreed to receive and unpack our household goods. We could take what we wanted to keep, and they would sell the rest and give us 50% of the proceeds.
My husband worked with the JB Lewis-McChord JPPSO, and they had our HHG shipped to the estate seller's warehouse in April 2020.
To make a long story short, we finally sold off our HHG in September 2020. Our belongings were in great condition, considering that they had been in storage for nearly 5 years. We took what we still wanted and put it in a much smaller, much cheaper self-storage unit.
A few months later, we moved to Spain!
The estate seller's warehouse solution worked well for our circumstances, and now we are nearly 10K lbs lighter on our feet!
Lessons Learned from Using Our Military Retirement Benefits
As with anything, we have a few lessons learned to help you use your military benefits to ease your transition from military to civilian life.
Receiving approval to extend your retirement move is not a "sure thing," so plan carefully. If you are an Army retiree, you must request an extension each year within 30 days of your retirement anniversary (check with your Service's PPO to ensure you know their procedures for extending your storage). Send your request 30 days out, and stay on top of it until you get a response. The Army had one person handling retirement extension requests, and some years, my husband was chasing down a reply until the last minute.
You MUST receive approval in the form of a letter. The letter must state: "Your request for an extension of your shipping entitlement is approved." A simple e-mail reply does not suffice. When you are ready to schedule your final move, the PPO will request copies of the approval letters for each year that you received an extension.
If your request to extend your shipping entitlement is denied, work with your PPO to identify your options.
Downsize as much as possible before putting your HHG into storage. Depending on how long they are stored and what you do in the meantime, you may realize that you can live comfortably with a fraction of those belongings and that owning so much "stuff" is actually a burden. Of course, it's easier to detach from your possessions after not seeing them for a year or more, but if you can avoid storing a bunch of clothing and furniture that you don't need, it will save you money and headache in the long term!
Set up a resupply point with additional clothing, important paperwork, and whatever else you might need before you eventually take your HHG out of storage. We used our stored SUV as our resupply point, but you can use a family member's garage, a friend's attic or even a cheap storage unit. The main items stored in our SUV were seasonal clothes and my husband's medical and military records, in case he needed them. When we needed something, we planned our trip accordingly to divert to our resupply point.
Choose TRICARE Select and get to know how it works. We have had zero issues with our medical care and love the flexibility that Select provides. We can seek care wherever we want when we're back in the U.S., and we are fully covered when traveling overseas.
Learn how Space-A travel works so you can take advantage of this privilege. Having a strategy to fly vs simply showing up at a military passenger terminal will save you time and money. It will also give your family an experience of a lifetime: traveling the world on military aircraft.
What Could You Do With a Year of Freedom?
In 2015, when we set off to travel for 12 months post-retirement, we had no idea that a year would turn into 7+ and that we wouldn't return to a similar lifestyle in the U.S. At the time, we weren't even sure if we would like traveling full-time. For all we knew, after a few months, we would be ready to come home!
For that reason, we stored all of our HHG, assuming we would move them into another house in the U.S. approximately 1 year later.
Of course, hindsight is 20/20, and knowing what we know now, we would have downsized in 2015 and saved ourselves the trouble. But the years since my husband retired involved not only a physical journey, but a mental and emotional one that led us to a completely different mindset.
Here we are now, 7+ years later, living on the coast of Spain and enjoying the fruits of our early labor. What we have is enough, because we've chosen a lifestyle that fits within our means.
We have time for each other, plus the time and physical ability to do all those things many people talk about doing in retirement, but don't get to do because of unexpected events or health problems.
Using our military benefits to allow ourselves a 1-year sabbatical was priceless. The year of free HHG storage – and the possibility to store your HHG for up to 6 years – is one of many travel-related benefits for military retirees.
Receiving our retirement pay, using TRICARE and staying on military bases helped stretch our dollars. Space-A flying was temporarily restricted due to COVID, but we've been able to take military flights around the world more than five of those years.
We took full advantage of all these benefits and are thankful for the many incredible experiences we've had in the years since my husband retired from the Army.
If you're interested in using your benefits to the fullest, make sure you understand your branch of service's procedures for storage of HHG, how TRICARE works overseas, and how to strategize your military flights around the world. Using all these benefits, as we did, you can plan something amazing to do post-retirement!