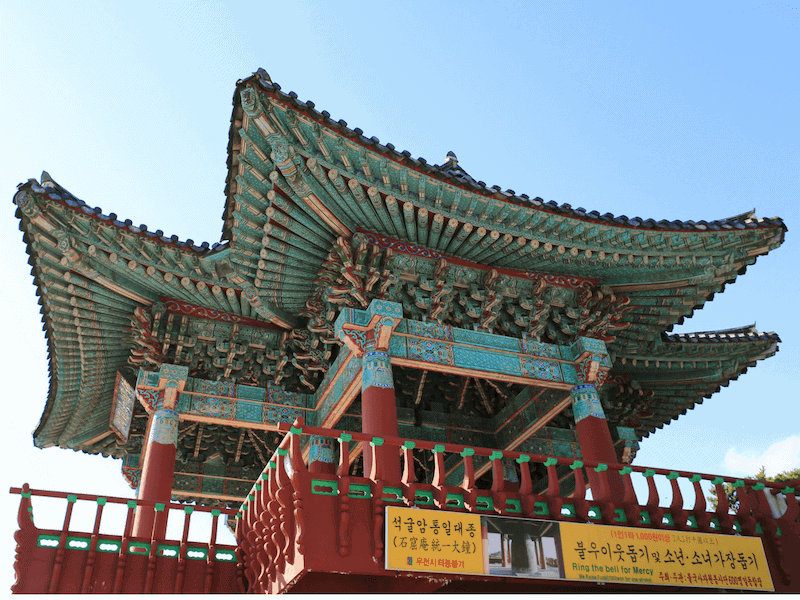 Osan Air Base is a hidden gem on the military Space-A circuit. The culture, cuisine, shopping, and sites of South Korea rival major destinations around the world. Also, you can take the convenient shuttle provided by the base to easily access Incheon airport, a major Asian hub.
A hop to Osan is the perfect way to start your adventures in Asia!
Whether Korea is your destination, or you're just passing through, here's what you need to know about flying Space-A to Osan AB, Korea.
If you are new to Space-A flying, read this Quickstart Guide to Space-A Flights first to get a basic understanding of how the process works.
1. Most flights to and from Osan are via bases in the Pacific and the western United States.
Osan has regular flights to and from several Pacific bases: Yokota AB (Japan); Misawa AB (Japan); Kadena AB (Okinawa, Japan); and JB Pearl Harbor-Hickam (Hawaii).
Osan also has flights to and from the Seattle-Tacoma International Air Mobility Command (AMC) terminal, Travis AFB (California), and JB Elmendorf-Richardson (Alaska).
Visit the Osan AB passenger terminal's web page to see their current flight schedules.
2. Osan Air Base is on the Patriot Express route originating at Seattle-Tacoma International airport.
There are two Patriot Express routes that fly to Osan Air Base from the Seattle AMC terminal.
The first departs Seattle on Sundays and Osan on Tuesdays. The route is: Seattle > Misawa > Osan > Misawa > Seattle.
The other Patriot Express route departs Seattle on Tuesdays and Osan on Thursdays. The route is: Seattle > Yokota > Osan > Yokota > Seattle.
| Related Reading; How to Fly Space-A on the Patriot Express
3. Korean customs agents stamp your passport at the Osan AB passenger terminal.
Osan AB makes passing through customs a breeze. The Korean customs agent is located in the Osan pax terminal, and it takes only a few minutes to get your documents stamped and processed for entry into Korea.
If you are a spouse whose service member is stationed in Korea, learn how you can fly Space-A unaccompanied.
4. Osan has an Air Force Inn called Turumi Lodge.
Turumi Lodge, the only Osan Air Base lodging, is a 10-minute walk from the Osan passenger terminal. It's also a short walk from the Base Exchange, food court, fitness center, and Checkertails, a 24-hour diner that serves breakfast all day (pro tip: try the pancakes).
Turumi Lodge offers standard rooms, business suites, and Temporary Lodging Facilities (TLFs). They also have free laundry facilities, a cardio fitness room, a coffee shop, and a 24/7 Shoppette.
If Turumi Lodge does not have rooms, search for hotels near Osan Air Base (the closest are near Songtan Station).
5. You can eat at both the U.S. and Korean dining facilities.
Retirees and others not stationed at Osan are eligible to eat at the three base dining facilities. Visit their website for hours and locations.
Base visitors can also eat at the Korean employees' cafeteria, located in the bus terminal across the street from Turumi Lodge. For only $5, enjoy a buffet of traditional Korean fare that generally includes a meat/pork dish, numerous vegetables and sides, soup, and rice.
6. Osan has a shuttle to and from Seoul Incheon airport.
The bus between Osan AB and Incheon Airport takes about 90 minutes.
At Osan, it stops in front of the Information, Tickets, and Travel (ITT) office and Turumi Lodge. At Incheon airport, it stops at both departure terminals.
When flying commercial into Incheon, you can pick up the shuttle to Osan at Gate 1 on the first floor of Terminal 1 and Gate 3 on the first floor of Terminal 2.
The shuttle runs three times per day and costs $20 for leisure travelers. Buy tickets at ITT or pay the driver in cash. Visit ITT's Facebook page to see the full schedule to and from Incheon.
| Related Reading: Staying at Dragon Hill Lodge Military Resort in Seoul, Korea
7. Trains and taxis are inexpensive.
You will find that cabs in Korea are clean, efficient, and inexpensive. A ride from Turumi Lodge into town is generally less than $5.
Only certain taxis can come on base. If you're in town and need to return to the Lodge, take a local taxi to the main gate and either walk from there (20 – 25 minutes) or take a base taxi from the stand just inside the gate.
The Songtan subway station is also very close to Osan AB, and from there, you can travel to downtown Seoul in about an hour for less than $10 per person. Use Rome2Rio to plan your trip.
8. Consider flying Space-A via Osan when traveling to or from Japan.
Seoul Incheon airport is very close to Japan, and it is easy to find cheap one-way commercial flights to/from many Japanese cities. The Osan shuttle makes it easy and convenient to get to Incheon.
If Japan is your destination (or you are in Japan trying to return to the States) and the first Space-A flight you can get is via Osan, take it! It could prove less expensive than paying for lodging while waiting for a Space-A flight to or from Japan.
Also, if you want to visit a city that is not close to one of the air bases in Japan, flying there directly from Seoul is often cheaper than taking the Japanese trains.
Ready to fly Space-A to Korea?
A military hop to Osan AB is the perfect way to explore South Korea or gain easy access to many other countries in Asia. Start following flight schedules for the bases in #1 above, and get ready for a great adventure!
Related Reading
Flying Space-A from Travis AFB: 7 Things You Need to Know
Space-A Packing List: What to Wear and Bring on a Military Hop