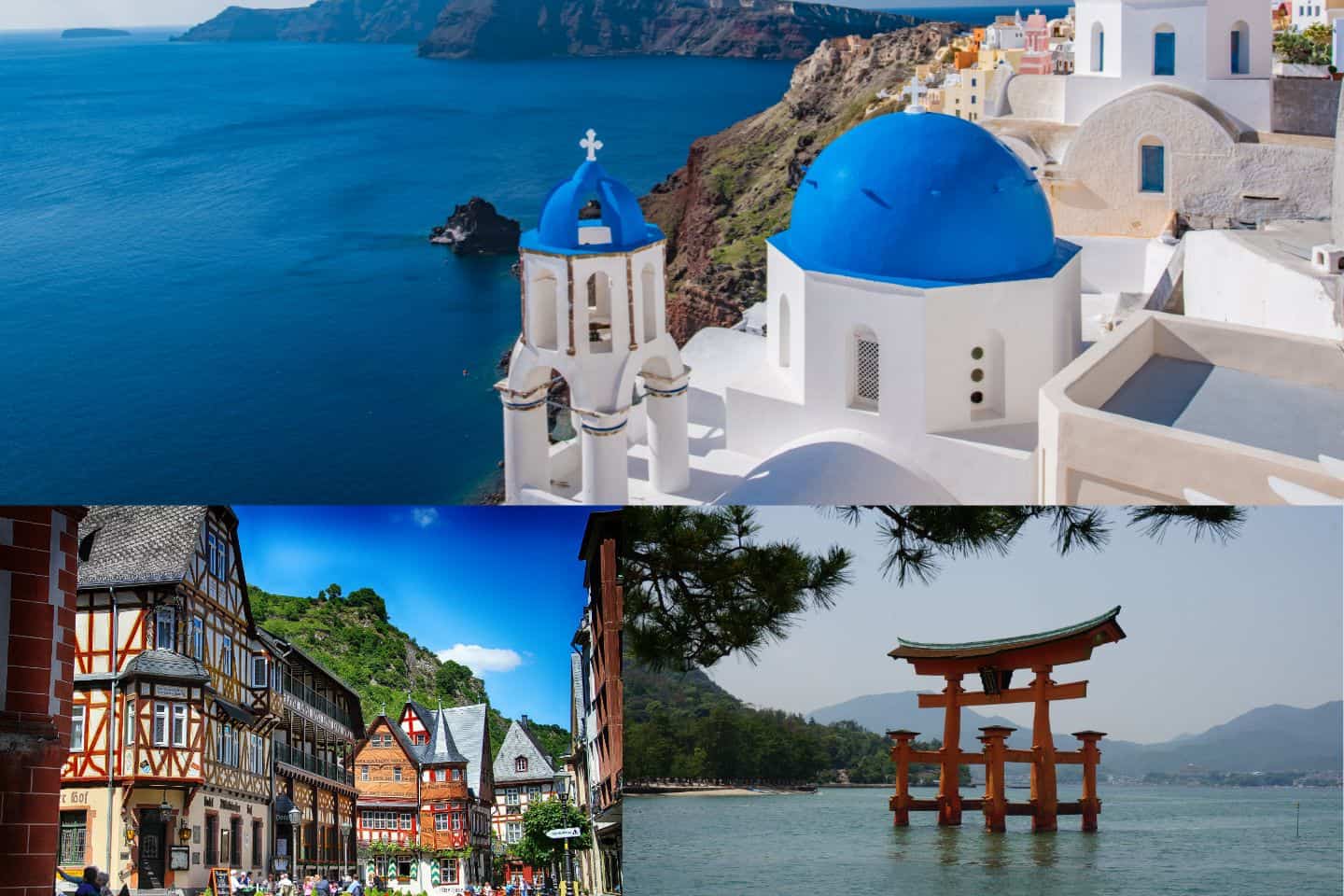 Have you ever heard reference to the "Patriot Express," "military rotator," or "Cat B flight" and wondered what it was? It's one of many possible aircraft you may "hop" when using Space-A military flights. Some seasoned Space-A travelers would argue that there's no better way to fly!
The Patriot Express (PE) is a commercial charter flight contracted by the Department of Defense to transport passengers on official military duty and their families. As with other Space-A flights, extra seats on the PE may be available for non-duty passengers after all space-required passengers have been accommodated.
If you are new to Space-A flying, read this Quickstart Guide first to get a basic understanding of how Space-A works.
NOTE: When PCSing on orders, you are not flying Space-A, even if you are on a PE. This brochure explains many of the rules that duty passengers need to know and describes the aircraft's amenities.
Here's what Space-A passengers flying on a PE should know.
Contents (click to expand)
1. The Patriot Express is a regular commercial aircraft.
After you board the plane, the experience is similar to a commercial flight. Your boarding pass will have an assigned seat, and the crew are civilian flight attendants. The PE has full in-flight meal service and other standard amenities, such as movies. It's also warmer and quieter than military cargo planes.
2. The signup process is the same for the Patriot Express as for other Space-A flights.
When you sign up for Space-A travel, you are signing up to fly from a particular military passenger terminal; you are not signing up for an individual flight. If you've signed up at Norfolk, for example, you can take whatever flight has available seats on the day you want to travel. It could be a PE, or it could be a C-17.
| Related Reading: You need this documentation for all Space-A flights
3. You will pay a small fee to fly Space-A on the Patriot Express.
This fee is charged per passenger (no age minimum) and covers head tax and inspection fees. The amount varies depending on where you're traveling to/from but maxes out at around $36 for flights from outside the continental U.S. (OCONUS) to within the continental U.S. (CONUS).
4. Patriot Express schedules are posted for one calendar month at a time.
Most terminals post the monthly PE schedule as early as a week before the upcoming month and as late as a few days after the month starts.
Keep in mind that the monthly PE schedules do NOT tell you how many Space-A seats are available. As with other Space-A flights, the passenger terminals share information about seats on the PE a maximum of 72 hours in advance.
Click here for more information about viewing military Space-A flight schedules online.
5. Patriot Express flights have standard routes and schedules.
PE routes and schedules generally don't change month-to-month except in the case of delays, maintenance, or weather issues. Some missions may also change days/frequency during summmer PCS season and the year-end holidays.
Following are the current schedules for PE flights originating in CONUS. Check the OCONUS terminals' respective pages to see what day of the week the rotator departs from that location.
Flight destinations are listed in order. The return flight simply reverses course.
Some destinations are not accessible to all Space-A passengers. Restrictions are noted with asterisks.
NOTE: Some schedules may differ due to PCS or holiday season adjustments. Please check with the terminals for their most recent schedules by clicking on the passenger terminal name.
Misawa AB, Japan and Osan AB, Korea (Sundays)
Kadena AB, Japan (Mondays)
Yokota AB, Japan and Osan AB, Korea (Tuesdays)
Yokota AB, Japan, MCAS Iwakuni, Japan, and Kadena AB, Japan (Thursdays)
Andersen AFB, Guam, Kadena AB, Japan (2x month on Fridays)
Ramstein AB, Germany* (Sundays)
Incirlik AB, Turkey* (Sundays)
RAF Mildenhall, UK (bi-weekly on Mondays)
Ramstein AB, Germany (Tuesdays)
Al Udeid, Qatar* (Tuesdays)
Kuwait* (Tuesdays)
McGuire AFB (Wednesdays and Fridays)
Thule AB, Greenland** (Wednesdays)
| Related Reading: What You Should Know About Flying Space-A from BWI
Note: Between 1 September and 1 December 2023, the Patriot Express missions that normally depart/arrive via NAS Norfolk will use BWI instead.
Naples NSA, Italy; Souda Bay NSA, Greece; Djibouti, Africa***(2x month on Mondays)
Guantanamo Bay NS, Cuba** (2x month on Tuesdays)
NAVSTA Rota, Spain; Sigonella NAS, Italy; Bahrain NSA** (2x month on Fridays)
| Related to Reading: What You Should Know About Flying Space-A via Norfolk
NAS Jacksonville PE routes:
Guantanamo Bay NS, Cuba** (2x month on Tuesdays)
Guantanamo Bay NS, Cuba** (Fridays)
Travis has a PE to JB Pearl Harbor-Hickam every other week on Saturdays. This flight rotates back to Travis, but the JB PHH passenger terminal does not post a PE schedule.
| Related Reading: What You Should Know About Flying Space-A from Travis AFB
*Access limited to duty personnel stationed in that location
**Access limited to duty personnel and sponsored guests
***No Space-A passengers allowed
6. The terminal may conduct two Roll Calls for a Patriot Express flight.
If you are competing for a PE that originated at another location, the terminal staff may conduct two Roll Calls: one after the plane lands at your location and another after the check-in time for the last space-required passenger.
Get the full scoop on using Space-A flights and lodging with our free 45-page Guide to Military Space-A Travel.
For example, if you are at Yokota AB awaiting a PE to Seattle that originated at Osan AB, the Yokota passenger terminal will conduct the first Roll Call after the plane from Osan arrives. At that point, they have a rough estimate of Space-A seats.
The second Roll Call takes place after the deadline for space-required passengers (i.e. active duty service members who are PCSing) to check in.
Don't leave the terminal until after the second Roll Call. Better yet, wait until the plane has boarded; sometimes seats open up at the last minute.
7. The Patriot Express can be the most efficient way to fly Space-A to certain destinations.
As with most Space-A flights, when hopping a PE, it is possible to manifest all the way to the last place the mission is flying. Even if the aircraft stops in other locations along the way, you do not need to re-compete for Space-A seats.
This option is convenient on the PE, because you can get confirmed seats all the way to destinations that would otherwise require you to compete multiple times along the way in some very busy locations.
For example, if your final destination is Kadena AB, and you get a seat on the PE from SeaTac, you will stop at Yokota and Iwakuni along the way. Since you are manifested to Kadena, you can relax during Roll Call. You will not get bumped by Space-A passengers competing at the other two locations, even if they are in a lower-numbered (higher priority) category. (You could lose your seat to a duty passenger).
Flying Space-A to Japan can take longer if you're not on the PE. While you might get a direct flight from Travis, for example, another option is piecing together a route that could include Hawaii and Guam. If you must compete for flights at both locations, your journey may take a lot longer.
Note: if you are manifested on a PE, make sure your boarding pass lists the correct final destination.
Keep in mind that the PE is not always the best choice. The efficiency and relative comfort make the PE very popular with Space-A travelers, so it can be very competitive to get seats, as explained below. But when flying Space-A, it's important to know your options!
8. The Patriot Express is the best Space-A option for travelers with mobility issues.
While the standard advice when flying Space-A is to take the first flight you can get, travelers who use a cane/walker or wheelchair have different considerations. Passengers with mobility issues may have difficulty boarding certain military aircraft.
For example, on windy days when it's unsafe to use the 35-step staircase truck, passengers on a C-5 may need to climb a steep internal ladder. This brochure from the Air Mobility Command (AMC) explains passenger requirements for boarding military aircraft and includes pictures of the staircases used for boarding.
The PE is a regular commercial aircraft and can accommodate passengers with limited mobility. At some locations, including, Seatac, BWI, Norfolk, and Ramstein, passengers board the PE using a jetway, which is the best option for travelers who have difficulty with stairs.
At most other locations, the PE boards using an outside staircase, which may pose a problem for some passengers. Check with passenger terminals directly to confirm whether they can accommodate specific mobility challenges.
9. Space-A passengers cannot bring pets on the Patriot Express.
Pets are not authorized to fly Space-A on any aircraft unless they are registered service animals.
10. Think twice before flying Space-A on the Patriot Express during PCS season.
PCS season is a tough time to fly Space-A in general, especially to/from OCONUS locations. Getting a seat on a PE is even more difficult at this time, because the PEs are full of families PCSing on orders.
Most AMC passenger terminals that are part of a PE route also have other Space-A flights (i.e., on military cargo planes), so if you are traveling from one of those terminals, you may have multiple options.
One notable exception is Seatac, which does not have any other Space-A flights besides the PE. If you are in the Seattle area during PCS season and want to fly Space-A, it's best to try JB Lewis-McChord or Whidbey Island.
11. When hopping a Patriot Express, the usual Space-A advice applies.
Space-A is never a good option when you need to be somewhere by a certain date, whether for a family event, a cruise departure, or Christmas dinner.
The PE is not an exception. Despite the fact that you can see the schedule in advance, a PE is by no means a sure thing for Space-A travelers, even those in low-numbered categories.
You may know when a flight is scheduled to depart, but you won't know until, at most, 3 days in advance if there are any Space-A seats, and you won't know until the last minute whether you've made the flight.
***
Now that you know all about Space-A on the PE, give it a try! Don't forget to check back and let us know if you like it better than military cargo planes!
Related Reading
Flying Space-A to Osan AB: 7 Things You Need to Know
How to Read Space-A Flight Schedules
Do's and Don'ts for Taking a Military Space-A Flight