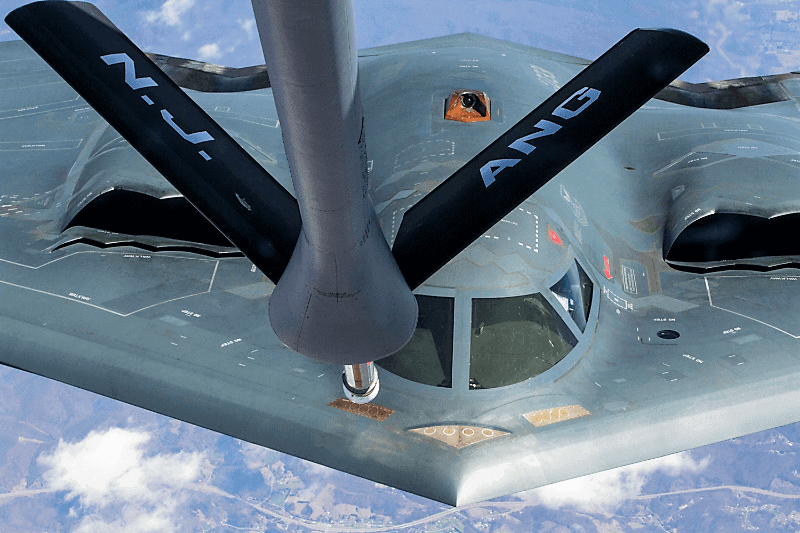 Looking for a Space-A flight to Germany? How about Spain or the U.K.? You can take a "military hop" to all of those places from Joint Base McGuire-Dix-Lakehurst.
McGuire is one of the most active Space-A bases on the East Coast. It has regular flights in all directions, including frequent missions to Europe. Centrally located within a 60- to 90-minute drive of numerous civilian airports, McGuire is also convenient if you need to fly commercial to or from other parts of the country.
Here's what you need to know when flying Space-A via the JB Mcguire-Dix-Lakehurst passenger terminal.
If you are new to Space-A flying, read this Quickstart Guide to Space-A Military Flights first to get a basic understanding of how the process works.
1. McGuire has regular flights to and from bases all over the U.S. and in Europe.
The military passenger terminals with the most frequent flights to and from McGuire are: Baltimore Washington International (BWI) in Maryland, JB Andrews (Maryland), JB Charleston (South Carolina), Travis AFB (California), RAF Mildenhall (England), Ramstein AB (Germany), and Naval Station Rota (Spain).
JB McGuire also has regular, but generally less frequent, flights to and from Pope AFB (North Carolina), Wright-Patterson AFB (Ohio) Dyess AFB (TX), Nellis AFB (Nevada), and JB Pearl Harbor-Hickam (Hawaii).
Please note that these are only the most frequent flights based on historical data. All Space-A flights are determined by mission needs, which change constantly.
Visit McGuire's page on the AMC website to see their current schedules.
2. JB McGuire has three base lodging facilities, but only the McGuire AFB location is walking distance from the passenger terminal.
The All American Inn manages all three locations. The McGuire AFB lodging facility is about a mile from the passenger terminal. The Fort Dix lodging facility (also called the Doughboy Inn) is just over 5 miles from the McGuire pax terminal. The Inn on the Lakehurst side is approximately 20 miles from the terminal.
This page has contact information for The All American Inn. For rooms on McGuire AFB and Fort Dix, call the McGuire location. Please note that if you are assigned a room on Fort Dix, you must still report to the main reception at the McGuire location to check in.
If base lodging is full, there are many hotels within a short distance of the base. Click here to find hotels near McGuire AFB.
3. JBMDL is accessible to several civilian airports.
The closest airport to McGuire AFB is Trenton-Mercer (TTN) in New Jersey. It's 25 miles and about 40 minutes by car. Frontier is the only airline servicing TTN.
Philadelphia International (PHL) is a 1 hr+ drive (50 miles). Newark Liberty International (EWR) is slightly farther (about 60 miles) and also about a 1-hr drive.
The main transportation options to local airports are taxi/Uber and a shuttle service called One Team, One Fight. The phone number for this veteran-owned service is (848) 224-2252. They have a team of drivers, all of whom have base access.
Contact individual services for rates, but in general, you can expect to pay $50 – $65 for a shuttle ride to TTN, $90 – $110 to PHL, and $125 – $140 to EWR. Rides to the New York airports are upwards of $200.
We have also done a one-way car rental (see options in #4 below) and flown out of BWI after landing at McGuire.
If you want to save money and have time, you can get to any of the civilian airports using buses and/or trains. The journey will take 2 – 4+ hours, depending on the airport and chosen modes of transportation. Use Rome2Rio or Google Maps to explore the options and to see schedules and costs.
4. Rental cars are the primary local ground transportation option.
The Hertz location in New Egypt is the closest rental car facility (Hertz had a location in the Fort Dix Exchange, but it closed in 2020).
The Enterprise in Pemberton is the next closest, and they will will pick you up at the front gate, pending staff availability.
Note that both of these rental car facilities are only open Monday – Friday, so if you need a vehicle on a weekend, you will need to search farther afield.
Click here to search for rental cars near JB McGuire.
Keep in mind that rideshare and taxi drivers do not have base access unless they have a military ID. Use One Team, One Fight (mentioned in #3 above) or meet your driver at the front gate (about 1 mile from the passenger terminal) if you need transportation to a rental car facility.
5. McGuire has 30-day parking for passengers selected for a flight.
The lot is located next to the terminal. You must obtain a parking pass from terminal staff after you are selected for a flight.
As of this writing, there is no option for parking longer than 30 days.
6. The McGuire passenger has many facilities to use when waiting for your flight.
It has a large passenger waiting area, a USO, a family lounge, and a teen lounge. The USO is open during terminal hours (0700 – 0000).
Please note that passengers are prohibited from lying across the seats or on the floor of the terminal. The USO has a few comfortable chairs to recline if you want to sleep.
7. The McGuire passenger terminal has several dining options.
The Extender Eatery (aka the Flight Kitchen) is adjacent to the passenger terminal and is open weekdays from 1030 to 1330. It is closed weekends and holidays.
The terminal also has vending machines, and the USO offers snacks. If volunteers are staffing the USO, they may offer sandwiches or other light meals.
Other dining options close to the terminal are Pudgy's Sport Pub (0.6 miles) and Subway (0.9 miles). Also, retirees are authorized to eat at Halvorsen Hall Dining Facility (0.7 miles), which is a bargain and one of the best military dining facilities we've experienced during our travels!
Final Advice for Flying Space-A via McGuire
For the smoothest journey, use the information above to research your logistics in advance. Decide how you will get to/from the base, familiarize yourself with the lodging options, and plan ahead to ensure you don't go hungry while waiting for your flight!
JBMDL is one of the top locations on the East Coast for Space-A flight opportunities, especially to Europe. If you live in a part of the country that does not have many active air bases, and you want to know where to fly commercial to start your Space-A travel, McGuire is a great choice. Hope to see you out there soon!
Related Reading:
Flying Space-A to Ramstein: 11 Things You Need to Know
Flying Space-A to Rota: 7 Things You Need to Know
Cover photo courtesy of U.S. Air National Guard.