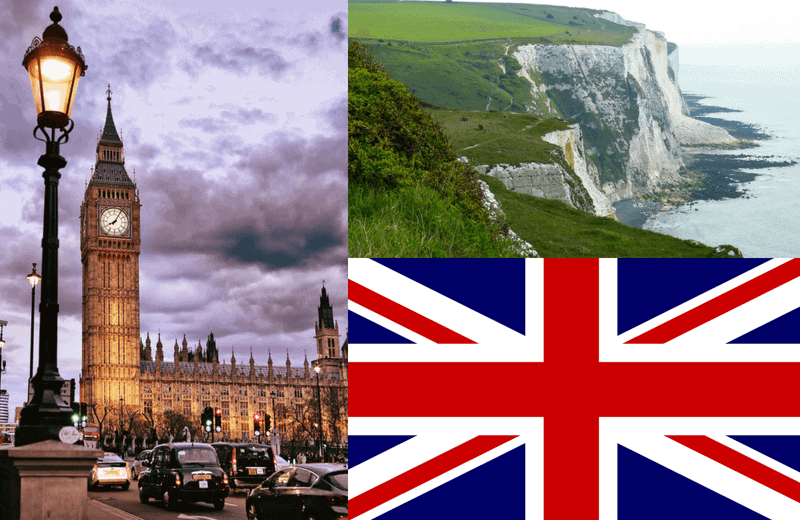 If you want to fly Space-A to England or anywhere else in the United Kingdom, Royal Air Force (RAF) Mildenhall is your best bet. The base is located about 80 miles northeast of London, making it an equally great starting point for a relaxing tour of the English countryside or a busy week exploring the sites of London.
RAF Mildenhall is also a convenient gateway to the rest of Europe. With four international airports and the Eurostar train within a few hours' drive, RAF Mildenhall is the perfect place to start your European vacation.
Ready to plan your trip? Here's what you need to know!
If you are new to Space-A flying, read this Quickstart Guide to Space-A Flights first to get a basic understanding of how the process works.
1. Several bases in the continental United States (CONUS) have regular flights to Mildenhall, including locations that do not have many Space-A flights to other overseas destinations.
The CONUS locations with the most frequent flights to RAF Mildenhall are Dover Air Force Base (Delaware), Baltimore-Washington International (BWI) and Joint Base McGuire-Dix-Lakehurst (New Jersey). McConnell Air Force Base in Kansas also has occasional missions to Mildenhall, which is notable because there are not many Space-A flights to Europe originating in the Midwest.
Ramstein Air Base in Germany also has flights to RAF Mildenhall and is relatively easy to reach by flying Space-A. If you can get to Ramstein, it should be easy to hop to the U.K. or find a cheap commercial flight.
Please note that these are only the most frequent flights based on historical data. All Space-A flights are determined by mission needs, which change constantly.
Visit the Mildenhall passenger terminal's web page to view their current flight schedules.
2. Mildenhall is on a Patriot Express route originating at the BWI Air Mobility Command (AMC) terminal.
The Patriot Express (aka the "rotator") from BWI runs every two weeks. Visit the BWI AMC passenger terminal web page to see the latest schedule.
Note: This Patriot Express mission will cease operations after December 2023. More details here.
| Related Reading: What You Should Know About Flying Space-A on the Patriot Express
3. The immigration process throughout the UK is electronic.
When you land at RAF Mildenhall, passenger terminal staff collect your passport and call UK border control with the details. You will not receive a stamp in your passport, but the process can take anywhere from 30 minutes to 3 hours, depending on how many Space-A passengers were on your flight.
When you travel through other airports in the UK, you also will not receive a stamp in your passport. You will scan your passport, and unless you are flagged, you won't even interact with an immigration official.
Note: U.S. passport-holders can stay in the U.K. for up to 6 months without a visa. The U.K. is not part of the Schengen Area, where US passport-holders can only stay for up to 90 days in any 180-day period.
4. RAF Mildenhall has one lodging facility.
The Gateway Inn on RAF Mildenhall is a 5-minute walk from the passenger terminal. They accept Space-A reservations up to 7 days in advance from May through September. At other times of the year, reservations are accepted up to 6 months in advance.
RAF Lakenheath, another U.S. Air Force base about 5 miles from RAF Mildenhall, also has rooms at Liberty Lodge. Their Space-A reservation policies are similar to those at the Gateway Inn.
Contact the facilities directly for current rates.
Get the full scoop on using Space-A flights and lodging with our free 45-page Guide to Military Space-A Travel.
5. Off-base lodging options are mostly boutique and local hotels.
Mildenhall has a few small hotels, which may be less expensive than Mildenhall or Lakenheath lodging. Among the closest are:
The Annexe at Asbit Lodge: The small guesthouse in Mildenhall is well-rated and reasonably priced, plus it offers free bikes to guests. It has two rooms, each with private shower. The Annexe I sleeps up to three guests, and the Annexe II can accommodate up to four. Check rates and availability now.
The Bell Hotel: An affordable option in the heart of Mildenhall, this hotel has small, simple rooms. Check rates and dates here.
Riverside House Hotel: This hotel on the River Lark has modern rooms, but the hotel has retained much of its traditional charm. It is slightly more upscale than the Bell. See photos and pricing here.
Shakespeare Lodge: These furnished 1- and 2-bedroom apartments are in multiple locations near RAF Mildenhall and RAF Lakenheath. They are only available for travelers staying a week or more. Visit their website for more details.
Click here to search for other hotels near Mildenhall.
Note: Bird in Hand, which was formerly the closest off-base lodging option, no longer functions as a hotel. It is exclusively a pub.
6. Two taxi services have base access to RAF Mildenhall: M&L and Phoenix.
M&L Taxi has an office at the Gateway Inn on RAF Mildenhall. Their DSN is 238-2984. Commercial line is (+44) 1638-71-2261.
Phoenix has an office on RAF Lakenheath near the front gate. Their phone number is (+44) 1638-53-3060.
The Mildenhall town taxi stand is a block from the Bell Hotel. GI Taxi is located there and is a good local option for getting around, but they do not have base access.
If you are going to RAF Mildenhall using a taxi service that does not have base access, have the driver drop you at the Beck Row gate, which is a short walk from the passenger terminal and other base services. The front gate is more than a mile from the main part of the base.
When using an off-base taxi to go to Lakenheath, have them drop you at the front gate.
7. Access to the Exchange and Commissary is restricted by the Status of Forces Agreement (SOFA) between the U.S. and the U.K.
If you are a retiree or active duty stationed outside of the U.K., you are not authorized to use the RAF Mildenhall/Lakenheath Exchange or Commissary.
You can eat at the food court in the Exchange and at Mildenhall's Galaxy Club, which is a 2-block walk from the Gateway Inn.
Retirees and others Space-A travelers can also join tours through the Information, Tickets, and Travel (ITT) office located in the Lakenheath Exchange.
8. You can travel from Mildenhall to London by coach bus or train.
National Express has coach buses that run from the bus station in downtown Mildenhall to various locations throughout London. Among the shortest and cheapest routes is the direct bus to Victoria Station, which takes 2h15 and costs as little as £20.
| Related Reading: The Best Day Trips & Getaways from Mildenhall
The train between Ely Station (approximately 30 minutes and £25 from RAF Mildenhall by taxi) and King's Cross station in London takes about 75 minutes. King's Cross station is connected to St. Pancras station, where you can catch the Eurostar to Paris, Belgium, and the Netherlands.
9. There are four international airports within a few hours of Mildenhall.
London Stansted is the closest civilian airport. Many European low-cost carriers fly out of Stansted, and it is a major hub for RyanAir.
(A RyanAir gift card can make the perfect gift for a military traveler!)
The train from Ely to Stansted takes about an hour, and National Express has a direct bus from downtown Mildenhall that takes 90 minutes.
London Luton is another smaller airport that is primarily serviced by low-cost carriers. The best way to get there is by car (about 90 minutes).
You can reach London Gatwick and London Heathrow airports by train or bus. The journey takes between 2 and 3 hours.
Locals use Trainline to compare schedules and pricing for the train and bus and to purchase tickets.
Note: RAF Mildenhall no longer has a shuttle bus to London Heathrow.
10. Choose a rental car service that fits your needs and travel plans.
The closest car rental option is Mildenhire, located right outside the Beck Row gate. The best way to make a reservation at Mildenhire is by calling them directly.
Click here to search online for other rental cars near Mildenhall.
Other services are in nearby towns and may be willing to pick you up at the gate to bring you to their office if you have reserved a car. If not, expect to pay upwards of £30 to take a taxi.
Other than the cost, a few other considerations with rental car services near Mildenhall include:
Do they offer vehicles with automatic transmission?
Are you required to rent the vehicle for a minimum number of days?
Can you drop the vehicle at another location, such as the airport, or do you need to return it in Mildenhall?
Besides traditional rental car services, you can also use Turo in the UK. Similar to Airbnb, but for personal vehicles, Turo is a car-sharing platform.
Note that if you have a vehicle, you can only enter Mildenhall through the front gate. The Beck Row gate is exit-only for vehicles (pedestrians can enter and exit 24/7).
Ready to Fly Space-A to Mildenhall?
In preparation for your trip, remember to review the Quickstart Guide to Space-A flights so you're familiar with the process and know how to boost your chances of getting a seat.
Also, don't forget your passport and any other documentation you need!
Related Reading:
7 Things to Know About Flying Space-A from Joint Base McGuire-Dix-Lakehurst
UJ Space-A Info: RAF Mildenhall
Europe Lodging & Transportation Tips for Space-A Travelers