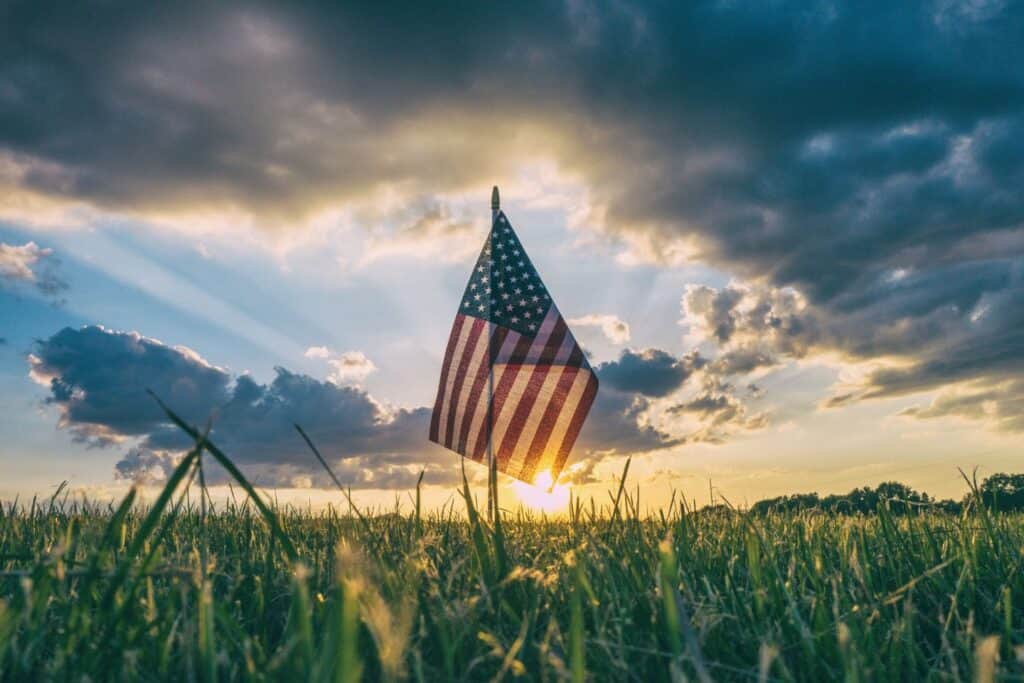 For most military retirees, the #1 retirement benefit is the monthly pension. But the pension is only part of the package. You've earned many other great benefits, and you should take advantage of them all! Here are three that require advance planning, so it's important that you're aware of these benefits well before retiring from the military.
My husband and I tend to think of his military retirement benefits in terms of how they can help us travel. We've learned a lot in the 7+ years we've been traveling since he retired, and we make the most of our opportunities. I created Poppin' Smoke to help you do the same!
This article is especially for military families who are still a few years out from retirement but are looking forward to a little R&R when they cross the finish line. The benefits listed below will make travel easier or more affordable when you retire from the military, but you must plan ahead in order to use them.
4+ Years Before Military Retirement
⇒ Transfer your Post-911 GI Bill to a spouse and/or dependent.
If you might not use any or all of your Post-911 GI Bill, you can transfer it to your spouse and/or dependents as described on the VA website. To transfer your GI Bill benefit, you must have no less than 4 more years of service. In other words, if you are retiring next year and haven't transferred your benefit, unfortunately it's too late.
By transferring your GI Bill, you may save yourself more than $100K in tuition and fees related to your family members' education. Use some of that money you saved for a well-deserved vacation after you retire!
You can transfer your benefit to multiple dependents, and you should do so if you want to ensure it doesn't go to waste. For example, you may transfer unused portions of your GI Bill to each of your children and your spouse. As stated on VA's website, you can modify or revoke a transferred benefit, even after retirement.
If it's too late to transfer your benefit – or you don't have any dependents who will use it – don't let it go to waste!
Keep in mind that while using the GI Bill as a full-time student, you receive a monthly housing allowance equivalent to the BAH of an E5 with dependents (based on the ZIP code of the school) as well as up to $1,000 per year for books and supplies. Add that money to your retirement income, and you could earn a solid monthly salary, just for going to school!
Your money will go further in a low-cost area, so consider going abroad to use your benefit. There are many places overseas where you can live off military retirement/GI Bill income very comfortably while you study a foreign language, learn to cook, or even take regular college courses!
| Related Reading: Moving to New Zealand on a Student Visa
1 to 3 Years Before Military Retirement
⇒ Plan to take time off to do something different post-retirement and take advantage of your entitlement to store your household goods for up to one year free.
Instead of focusing exclusively on the next job you or your spouse will have following retirement, take a moment to dream. Ask yourself, "What if we took a little break?"
Or consider giving your family time to explore the country (and maybe the world) to figure out where you want to put down roots after you're retired and can choose a place to live versus receiving orders to move.
| Related Reading: Using Your Military Retirement Benefits to Plan Your Life After the Military
When retiring from the military, you are entitled to one final military-sponsored move. DoD will cover transport of your household goods (HHG) from your home at your last duty station to your Home of Selection or your Home of Record.
One of the most important points for would-be travelers — or anyone who isn't quite sure where they want to settle — is that, per the Joint Travel Regulations, you are entitled to storage of HHG for up to 1 year after your retirement date. After your 1-year anniversary, you may request to extend the storage at your own expense for up to 5 more years (requests are for 1 year at a time).
My husband and I took advantage of this incredible benefit by taking a year off to travel after his retirement (and ultimately left our HHG in storage for nearly 5 years).
Some retirees we've met spent a year or more exploring the U.S. in an RV before deciding where to land. Others have simply taken a few months to enjoy the freedom from their possessions. It's amazing what you can do when you don't need to worry about 15,000 lbs of household goods!
During Terminal Leave
⇒ Fly Space-A in a high-priority category without having to worry about leave.
If you haven't flown Space-A, here is a detailed Quickstart Guide.
In short, priority for Space-A flights is based on your category (1 is highest and 6 is lowest), and while you are still Active Duty, you are Category 3. Having this higher priority makes Space-A travel easier than it will be in retirement, when you're relegated to Category 6.
Take advantage of Space-A while you're on terminal leave and don't need to worry about getting back to your duty station!
* * *
You will have access to many incredible military benefits after retirement, several of which are travel-related. The benefits outlined above require advance planning if you want to take advantage of them, so make time now to consider how you can maximize all of the benefits you've earned through your service!