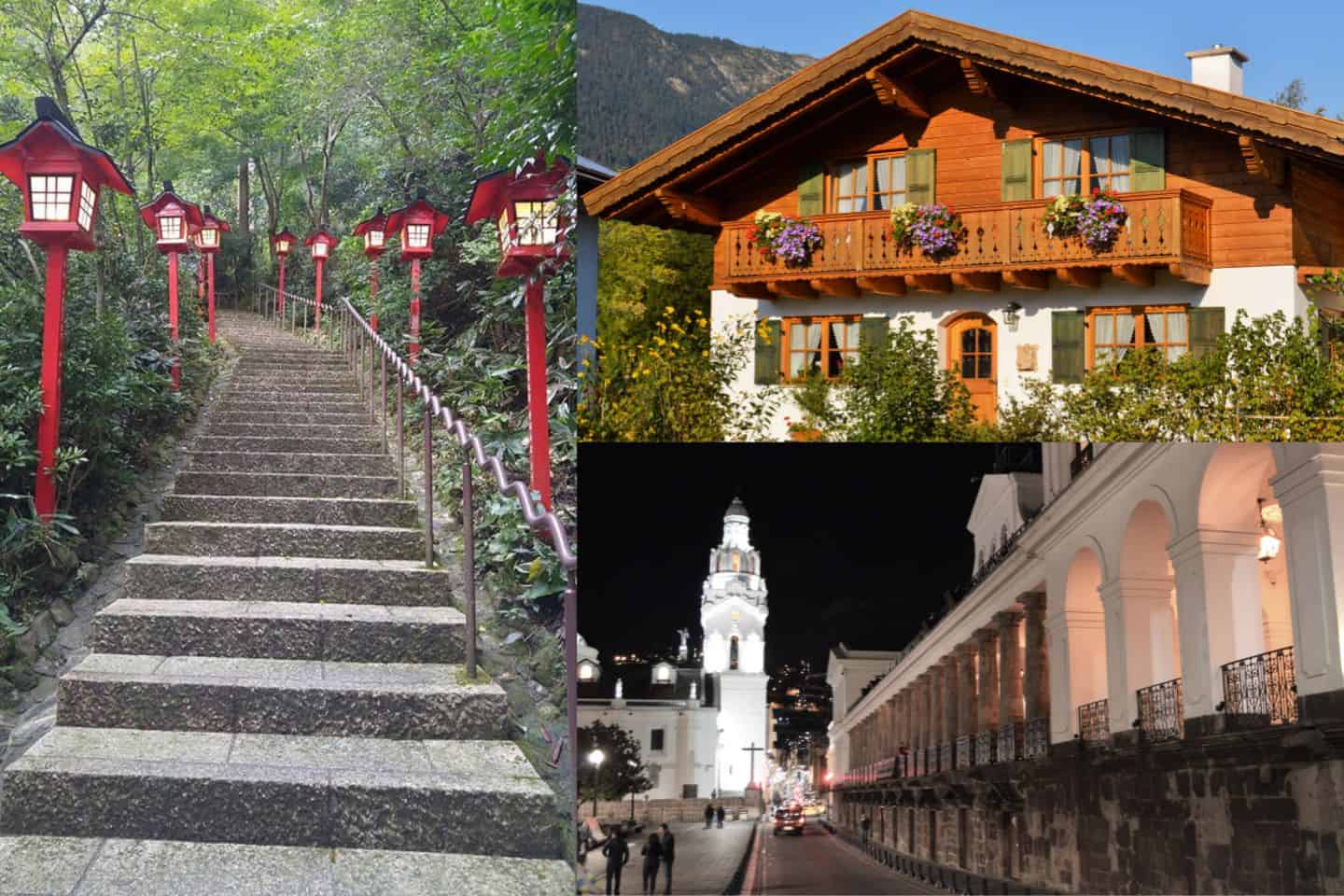 Welcome to Poppin' Smoke's Expat Military Retiree interview series! In this series, we feature profiles of veterans who moved overseas after retiring from military service.
For those who love to travel, can't imagine "settling down" after the constant changes of military life, or whose favorite duty station was in another country, this series is for you!
Through the Expat Military Retiree profiles, we share the experiences of retired service members who are living abroad, whether to continue working or to simply enjoy retirement.
(Click here to jump straight to the interviews!)
Contents (click to expand)
Why Consider Military Retirement Overseas?
There are many reasons why retirement in a foreign country could make sense. You may have job connections from your previous assignments while on active duty or a family connection if your spouse is originally from another country.
There are also lifestyle considerations for living outside the U.S. In many cities around the world – and not only in developing countries – the cost of living is far lower than in the United States.
In cities all over Europe, Asia, and South America, you can enjoy a very high quality of life for a fraction of the cost of a similar set-up in the United States. You may find that your military retirement income (or even your VA disability payment, depending on your rating) is enough to live in countries with a low cost of living without getting another full-time job.
(Not sure where to live overseas? Here are 24 questions to help you find your new home.)
In other words, living abroad in retirement could be your ticket to financial independence.
Also – and any military veterans who have been stationed overseas can probably attest to this – life often seems simpler when you're living in another country.
Whether it's because you're not as invested in the country's problems and politics, you're not beholden to all of their social norms, or because you don't have as many obligations as you did in the U.S., expat life can feel very liberating.
Our interviewees can shed light on their experiences with expat retirement.
Can You Retire Overseas and Still Collect Your Military Retirement and VA Disability Benefits?
The answer to this frequently asked question is yes! Living overseas does not prevent you from receiving either of those entitlements.
In fact, Defense Finance and Accounting Service (DFAS) offers international direct deposit in many countries, so you can have your military retirement pay deposited directly into a foreign bank. Visit the DFAS website for more details a list of countries where international direct deposit is available.
The VA website has information about using benefits and service for veterans living overseas.
Also, Social Security payments can be deposited directly to recipients in many countries. Visit the Social Security Administration website for details.
What About Health Insurance?
Medical care is a major concern when moving to another country. The good news is, retired military members have TRICARE coverage anywhere in the world. This article explains how it works.
Also, eligible veterans can use the VA Foreign Medical Program for care related to service-connected conditions.
Finally, the cost of health care is much lower in many foreign countries than in the U.S. As long as you make it a top priority to choose a location with good access to quality medical care, this issue should not become a barrier to moving overseas.
Is It Hard to Retire Overseas?
That's one of the questions we answer through these interviews.
How do you get the legal authorization to live in another country? What are some of the pros and cons of living abroad? What do current expat retirees wish they had known or done differently before moving to another country?
You can learn about all those issues through the experiences of fellow members of the military community.
Why This Interview Series?
One of the goals of Poppin' Smoke is to help you see possibilities for what you can do after leaving the military. While we are not "advocating" for you to move overseas, the idea of this interview series is to give you a window into that option.
I hope you will enjoy reading about other veterans' experiences!
Read the Interviews!
Military Retirees Working Abroad
Fully-Retired Expats
Help us find the best places for military retirees to live overseas! If you moved abroad after the military and want to share your experience with fellow veterans, please fill out this short form and tell us your story!
Also, if you're interested in living overseas after your military career, please join our Facebook group U.S. Military Retirees and Veterans Living Overseas!