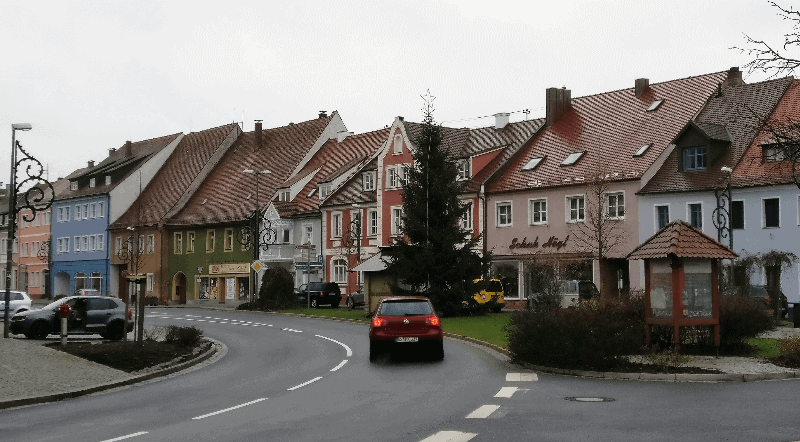 Many military retirees had an overseas duty station during their career, but returning to an OCONUS location as a civilian is a whole different experience. Michael Carpentieri, an Army Reserve retiree, took a DoD job in Germany when the opportunity arose unexpectedly, and he enjoys the best of both worlds: he is part of a local German community, but he also has access to all of the services on a U.S. military base.
In this personal interview, part of our Expat Military Retiree Interview Series, Michael shares his experience living and working in Vilseck, Germany at U.S. Army Garrison (USAG) Bavaria. Find out the pros and cons of living in Germany while working for the U.S. military as a civilian!
Contents (click to expand)
How did you decide to move to Germany after military retirement?
Prior to my move here, I had short visits to Germany, either with the Army Reserve or vacationing with my wife while I was deployed to Southwest Asia. We thought it would be cool to live in Germany if the situation ever came up.
Meanwhile, after retiring from the Army Reserve, my plan was to slide into a semi-retirement mode. I was happy volunteering and working a part-time fun job.
Then, the opportunity came along to apply for a GS position in Germany. I said "What the heck. Go for it."
I moved here 15 months after I retired from the military.
Tell us about the process of applying for the DoD civilian position in Vilseck.
I had a friend who was already working in Germany. He knew of a position opening in Miesau (in the Kaiserslautern area), so once the position was announced on USAJobs, I applied. I was not selected, but fortunately, another similar position opened in Vilseck a few months later. I applied and was accepted.
I applied for that second position in late winter of 2016 and had the interview in February 2017. It was approximately 45 minutes and conducted via Zoom with the team in Germany. I received an offer a few weeks later, and the command wanted me to start as soon as April/May 2017. Due to unforeseen personal circumstances, I had to push back my start date to August 2017.
This was my first GS position. I had a few search profiles in USAJobs that were very specific. Basically, my job as a Reservist (Ammunition Warrant Officer), was my job as a Department of Army Civilian (Ammunition Manager).
Note from Poppin' Smoke: If you are a veteran who is interested in living abroad after your military career, please join our Facebook group U.S. Military Retirees and Veterans Living Overseas.
What base privileges do you have based on your civilian position?
With my position as a GS employee, I fall under the Status of Forces Agreement (SOFA) with Germany. I have full privileges to use all base services, including the PX, Class VI, commissary, motor fuel, fitness centers, and health care.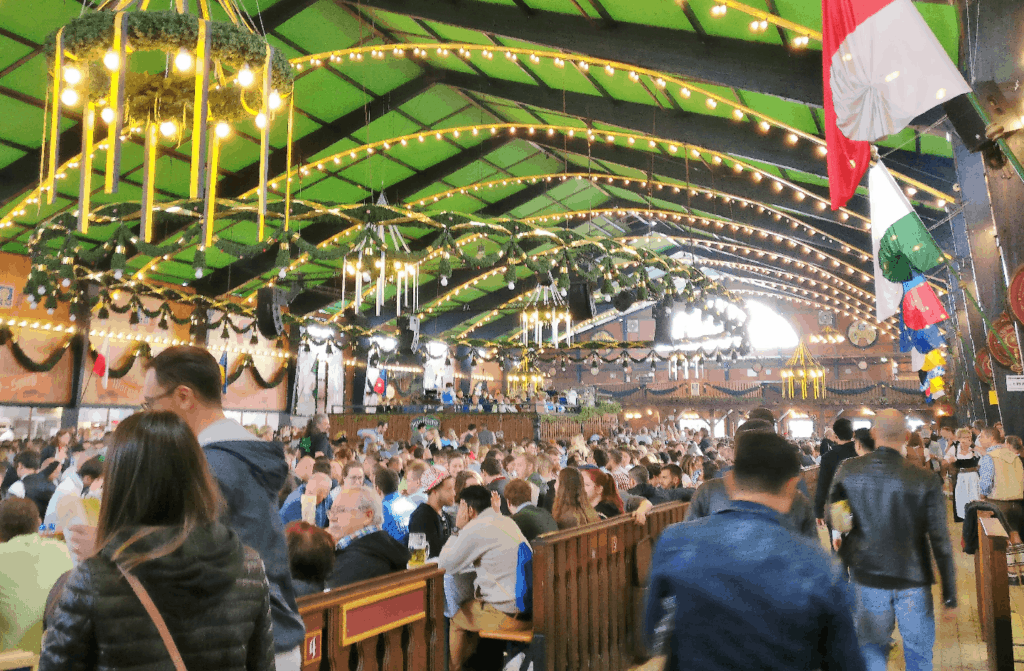 How does the cost of living in Germany compare to the U.S.?
Since my housing and the majority of my utilities are part of my hiring package, I can only say that you have to look for bargains on the economy. The tax rate is high and so is gasoline. For example, gasoline runs, on average, 1.45 Euro per liter, or approximately $5.80 per gallon. I have privileges on post for gasoline, staples, and groceries, so the impact isn't as bad.
Some things on the economy are pricey, other things are not too bad. For instance, beer will cost you 2 Euro or about $3.00 for 0.5 liter.
Food, depending on where you eat, can be reasonable or expensive. I am part of a group of Germans and Americans that eat out, on average, twice a month, trying out different restaurants. I can get away for less than 10 – 15 Euro, as long as I limit my beers.
Where do you get your health care?
I have health care through the Vilseck health clinic on post. My retiree TRICARE picks up the majority of my "on the economy" medical expenses.
Note from Poppin' Smoke: to learn more about using TRICARE Overseas for retirees, join the TRICARE Overseas Program Facebook group.
Tell us about life in Vilseck. Do you live in a German community?
I work Monday through Friday, 0700 to 1530. I work a short 6 kilometers from the house. Weekends I try to visit different cities when the weather allows. I'm not much of a winter person. I enjoy making friends at work and away.
I live off post in a small German community. I am renting a home that has a lot of amenities within walking distance. Most of the town's people speak good enough English to where I feel comfortable to get out and mingle.
I sometimes shop at the local markets to buy German products. If I want fresh breads, pastries, or produce, the local market is the place to go. I usually do "big" shopping with my credit card or, if it is just a couple of items, I pay by Euro. If I don't frequent the local grocery stores, then I shop at the commissary.
Do you speak German? If not, is it difficult to navigate daily life?
The beauty of living near a military base is that the majority of those I interact with speak some level of English. I do try to self-teach myself phrases. For the most part, away from my home, English is somewhat common. If not, someone is always willing to assist. I keep my phone nearby for the Google Translate app in case I get stuck for a translation.
What do you like about life as an expat in Germany, and specifically, about Vilseck?
Vilseck has a population of approximately 9,000 and is about 25 square miles, including outlying areas. The town is very laid back. It has no traffic lights, and agricultural traffic is commonplace. I am, by choice of location, within walking distance of the downtown area, two grocery stores, a bakery, the train station, and of course, taverns.
The beer is really good; flavorful and true to being just beer. Not high alcohol or fruity. Not super cold. I've come to find out, beer that is just chilled, not very cold, tastes better.
Public transportation is very good. When returning from the states, I flew into Munich. I took trains from the airport to within walking distance of my home. And that included navigating with suitcases.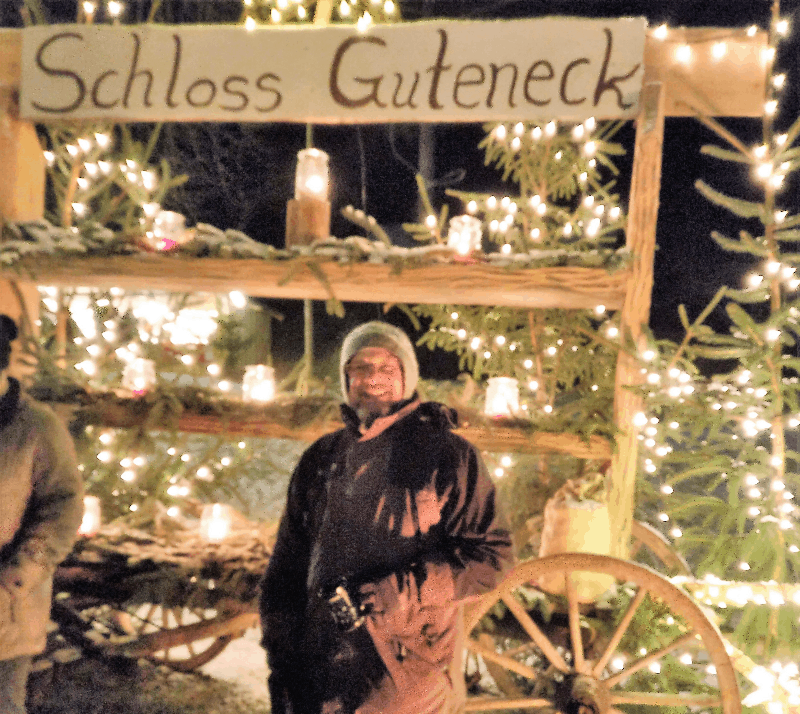 What are some of the challenges of being an expat and/or living in Germany?
Learning the traditions and the ways of the area where I live. I don't want to be labeled as "that American" who expects everyone to cater to me. No, I am more than willing to learn how to fit in, whether it is eating at local ethnic food establishments, shopping local (i.e., not always on base), or picking up on different language traits.
What advice would you give to a veteran who is interested in working at an overseas base? Any specific advice for Germany?
I would say to do your homework. If you have friends or former service members who can guide you along, that would be great. Some positions are not always as they seem. It is always good to have someone on the inside giving insight.
As for Germany, knowing or learning the language would help, but it's not necessary. Especially, if you work on or near a U.S. military base, most Germans speak English.
Do you plan to stay in Germany for the foreseeable future?
I committed to 3 years with two 1-year extensions for a total of 5 years. So, the maximum I can stay in Germany is 5 years. Currently, I am here solo with future plans of my wife joining me. That will determine my time here: 3 years solo, 5 years accompanied.
If your wife joins you in Germany, will she have authorization to work?
Yes, as a retiree spouse, she can work on the economy or compete for GS positions just like anyone else. Unfortunately, job opportunities are scarce in Germany. I hear a lot of complaints from spouses and service members.
Update 2021: You returned to the U.S. after 3 years – why? What are your longer-term plans?
Once selected for the position, my wife and I set an agreement. If she was not living with me by the time I had to advise my command of my decision to extend, I would only fulfill my minimum requirement of 3 years. The reason being, finding a decent paying job as a Nurse Practitioner in Germany was pretty tough, and my wife did not find a position.
My long-term plans are to work part-time another 3 years until my wife retires. At that point, I look forward to full retirement. If I return to Europe, it will be to travel extensively — something we planned at the end of my 3 years, but it was cut short due to COVID19.
* * *
Working at a U.S. military base overseas can be a great opportunity to live and travel in another part of the world while still earning income and having access to a few comforts of home. Find out how other military retirees found civilian positions at Naval Station Rota (Spain), Yokota Air Base (Japan), and Osan Air Base (South Korea)!
If you moved overseas after military retirement and want to help fellow veterans by sharing your experience, send an e-mail to stephanie@poppinsmoke.com