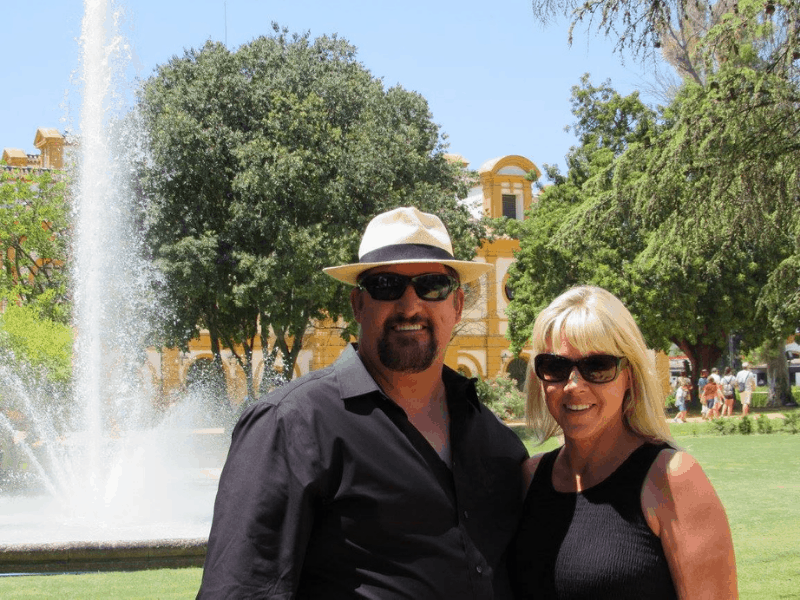 Have you ever dreamed of moving overseas after military retirement? Here's the inspiration you need to consider retiring in Spain!
As part of our Expat Military Retiree Series, Tony Guyette, a Navy retiree, tells us what he loves about living in Rota, Spain. He embraces the slower-paced lifestyle that comes with Spanish culture, and he has plenty of great advice for military retirees who want to make the most of their retirement.
Did you move to Rota immediately post-retirement? If not, how long after retirement did you move there?
My last duty station was Rota. I applied to separate locally and immediately began working a General Schedule (GS) position.
Well, that's not entirely true . . . I left work on Wednesday and came back the following Tuesday.
Why did you decide to retire overseas, and why did you pick Rota?
Fate, providence, blind luck?
My wife and I were both active duty and stationed here in Spain. It worked out perfectly that as one career came to a close, the other one was ready to begin, and I didn't even need to get on a plane.
How did you get the visa/legal authorization to live in Spain? Does your legal status have any restrictions or privileges?
There is a process to separate locally. It requires permission from the installation Commanding Officer, the U.S. Consulate, and the government of Spain.
As a regular retiree, Spain has many drawbacks. The unemployment rate is high, so you need to have a unique skill set. Access to the Navy Exchange and commissary is prohibited. Your kids can attend DODEA schools, but the tuition is outrageous.
I am very fortunate that my status as a GS employee allows me most of the benefits of an active duty member.
| Related Reading: Obtaining a Non-Lucrative (Retiree) Visa to Live in Spain
Tell us about life in Rota!
Such a great question that honestly can't be answered with any real justice. I have lived all over the world. There is nothing close to what coastal southern Spain has to offer.
Time doesn't stand still, but it moves at maybe an eighth of the regular pace. Nothing is hurried, nothing gets done right now, right now! The restaurants open when they open, the club may be open . . . maybe not! Even your favorite grocery has the possibility of being closed when you least expect it.
And "Spain Life" is contagious! My friend is a first generation Chinese immigrant; he brought his immediate family with him to Spain. They are very hard workers! The first year, the second year, the third year maybe . . . but eventually they got infected. They work HARD for 10 months out of the year, but then it's time for a break! Two, three months off to do nothing more than enjoy life. This is the Spain Life virus!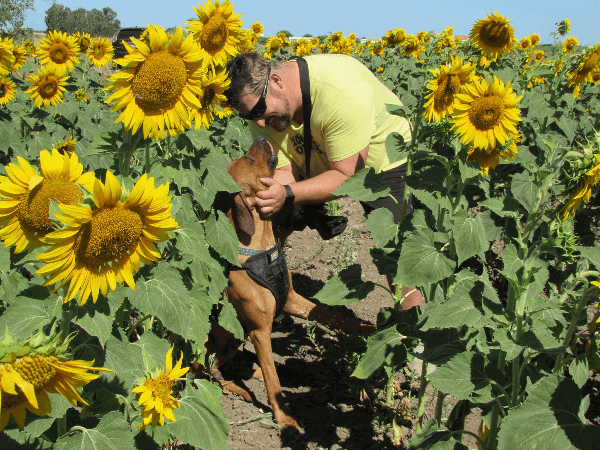 Our life is mucho tranquillo! We go to work. We come home. We walk our amazing Rhodesian Ridgeback (Zeus). AND WE ENJOY LIFE! Roses, sunflowers, sunsets, and sunshine: this is our life.
When life moves at a slower pace, you do not look forward to the weekends, you look forward to the end of the workday. You do what you have to do, so you can do what you want to do.
Do you have many friends from the local population, or do you primarily socialize with other foreigners/Americans?
We have been here six years. We have an equal number of Spanish and American friends. It would be more American friends . . . but they keep leaving on new adventures.
Do you feel "accepted" in the local community? If not, why?
This is a small town and I am Tony Gordo. Everyone Spanish and American knows me because I am unique, large, and in charge. I am also a morning radio personality, which only feeds my delusions of grandeur!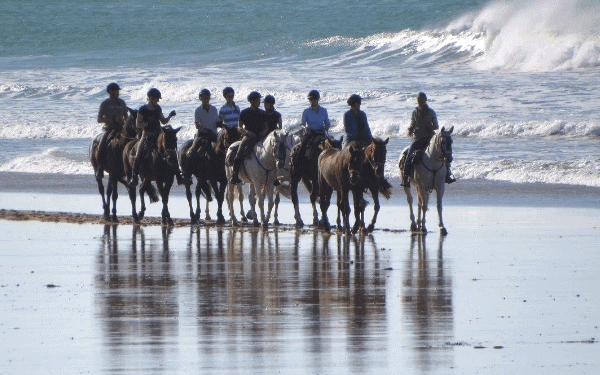 How does the cost of living in Rota compare to the U.S.?
If you live anywhere near other Americans, you will face the gringo mark-up! If you avoid the Americans and live with the Brits, you will still deal with the gringo mark-up.
If you are Spanish, you could visit a realtor and probably get a more realistic price. But like any community near a military base, landlords quickly figure out how to maximize their profits at the generosity of the U.S. government. A house that would rent for 1,000 Euros miraculously jumps up to 1,400 Euros when the owner finds out you are an E5 with dependents.
If you get away from it all . . . seriously AWAY from it all, your retirement check can be self-sustaining! Rent is cheap, the cost of living is cheap, and if you can live without A/C and heating, utilities are cheap!
Where do you get your health care and dental care? Is the local medical care good?
As a retiree I can still get care on the base for medical issues. Dental issues on an emergency, space-available basis can also be corrected. But my best bet is to stay as healthy as possible and brush multiple times a day! Honestly the dental on the outside is crazy cheap . . . but you get what you pay for!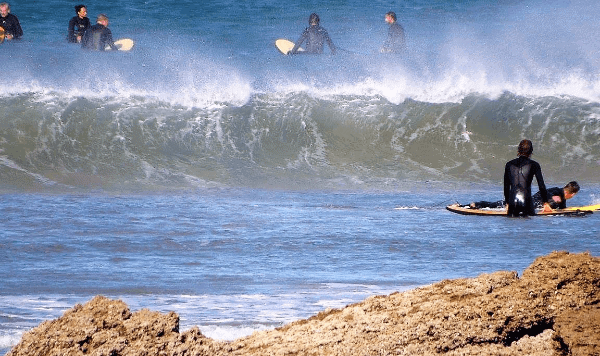 Do you speak Spanish? If not, is it difficult to navigate daily life?
I do not speak Spanish . . . I barely speak English. But the few words in Spanish I do speak, I speak with a perfect dialect . . . which makes the locals think I am fluent!
What do you like about living overseas, and specifically, about Rota?
I love it! We love it! There is another city by the sea that is closer to my heart. And if any of your readers have ever been stationed in Gaeta, Italy they will know what I mean. But if living in the second best place ever bothers some of your readers, maybe they need to re-evaluate. Maybe they need some of that Spain Life virus!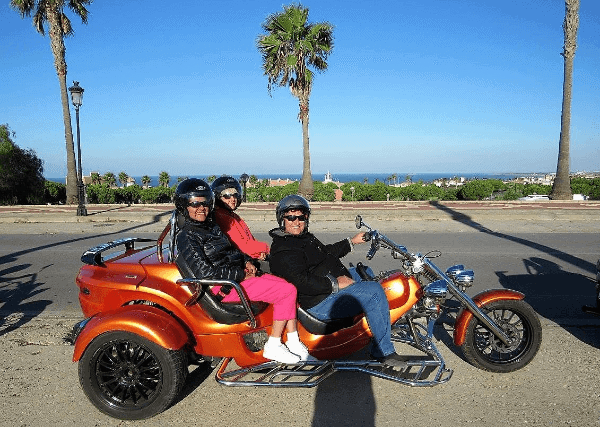 What are some of the challenges of being an expat and/or living in Spain?
In comparison to the challenges of living in the States or Korea or Japan, none of the challenges are overwhelming. We don't really have challenges. I know that sounds ridiculous, but we don't. We have inconveniences. We have plenty of inconveniences, but no real challenges. Learning the customs, traditions, and most importantly, the language would solve most issues.
What advice would you give to a military retiree thinking of moving abroad? Do you have any specific advice for retiring to Spain?
Go where you can live without working! If you speak Tagalog, go to the Philippines! If you speak Thai, go to Thailand! If you speak Spanish, go to Costa Rica!
Go wherever makes you happy! Go where there is a beach! Go where your retirement money lasts you until you die without working another day!
If Spain has taught me anything, it's to enjoy EVERY DAY!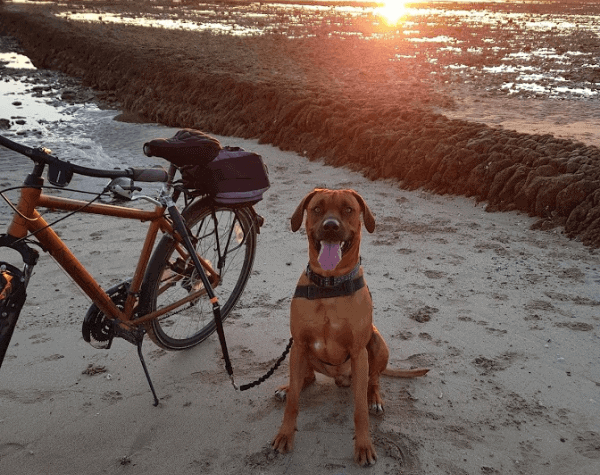 Is there anything you wish you had known or done differently prior to moving abroad?
Funny you should ask. My career took me to strange and unusual places. There was no Internet, and when there was Internet, there was no social media.
I, me, personally always found getting there and figuring it out was part of the experience! Stop asking strangers what things are going to be like at your next duty station and just go figure it out!!!
What are your longer-term plans? Do you intend to stay in Rota for the foreseeable future?
Unfortunately because of the 5-year rule, my tour is restricted to five years, with limited exceptions available. So I can't stay here until full retirement, no matter how hard I try.
(Note from Poppin' Smoke: The "5-year rule" refers to a DOD policy that limits U.S. federal employees hired locally in foreign areas to five years of employment.)
My longer term plans really involve taking my own advice. Enjoy every day that I am blessed to have with the people who love me, and eventually live in a place where I no longer need to go to work every day!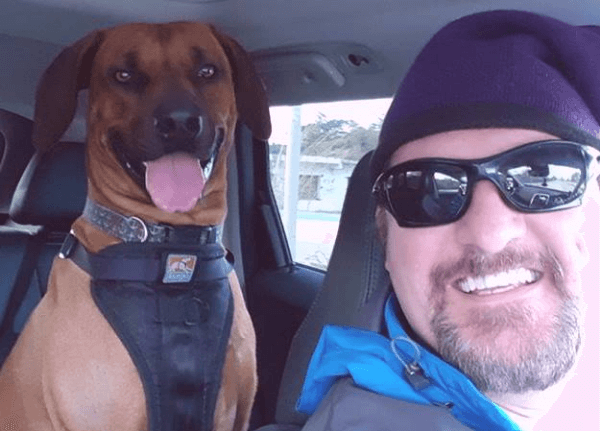 Anything you would like to add to assist retirees in making a decision to live overseas?
Well, if anyone has any specific questions, of course I would be willing to help them!
Where can we find your radio show?
Our Friday morning radio show (0630 CET) can be heard locally on FM 102.5, in Moron on 92.1, online at AFNEurope.net, on your phone using the AFN360 app, or on channel 141 on your AFN satellite receiver. You can sample past shows on my Youtube channel.
If Tony's story inspired you to check out Spain, start planning your trip with this guide to flying Space-A to Rota!
Want to learn more about living abroad after your military career? Join our Facebook group U.S. Military Retirees and Veterans Living Overseas.