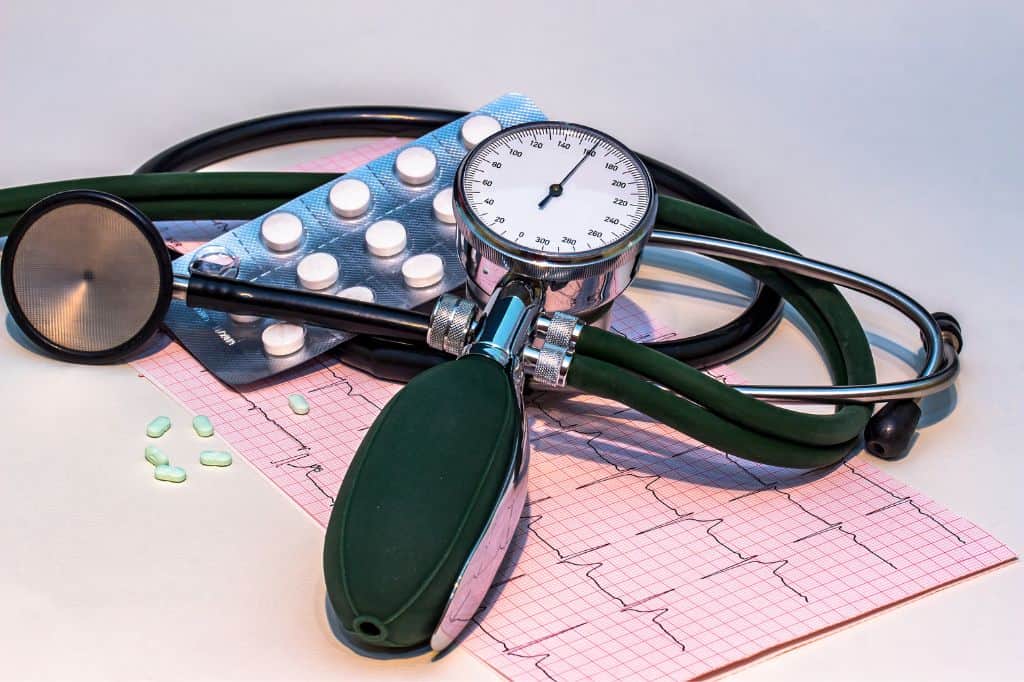 One of the many great military benefits that makes travel easier and more affordable is access to worldwide health care coverage. In this guest post, John Letaw, USN (retired) explains how to use your TRICARE benefits overseas and why you might not need other travel insurance.
Among the community of military travelers, one of the most frequently asked questions is: "What should I do about health insurance while I am overseas?" While this inevitably leads to a discussion of commercial policies, many beneficiaries don't realize that the TRICARE plan you already have will work perfectly well for your overseas travels.
Whether you are retired or active duty; whether you are the sponsor, dependent or survivor; and whether you live in the USA or reside overseas full time, you can use your TRICARE benefits in virtually every country of the world. All you need is a little information, and you may find that TRICARE meets the needs of your mobile lifestyle.
Here are the basics of what you need to know about your TRICARE coverage while traveling overseas.
Contents (click to expand)
Resources Related to Using TRICARE Overseas
In addition to this guide, there are many resources available to help you learn more about using your TRICARE benefits while traveling:
TRICARE Overseas Program Facebook group. Join this group to chat or ask questions about using your TRICARE benefits overseas. You will also find links to local groups about TRICARE in Thailand, Germany, and the Philippines. (Note: This group is open to any beneficiary of TRICARE but is not part of DoD's official TRICARE program.)
The official TRICARE Overseas website has details on costs, enrollment, and claim submission.
In addition, the book TRICARE Around the World: Getting the Most From Your Military Medical Benefits is a comprehensive source for this information.
Bookmark those sites for future reference, and keep reading for a primer on TRICARE overseas coverage.
What to Know Before You Travel
If you have not used TRICARE in many years, it pays to double-check that you are enrolled in a plan.
This is especially true if you have not used it since January 2018, when some of the more popular plans, such as TRICARE Standard, were eliminated. Members who failed to choose a new plan may have fallen through the cracks at that time.
Also, as of 1 January 2021, retirees whose military service began before 1 January 2018 must pay monthly enrollment fees for TRICARE Select. If you did not arrange for payment of those fees, you may have been disenrolled.
Finally, if you are retiring from the military, please note that you have 90 days after your retirement date to enroll in a TRICARE plan. If you missed that deadline, you may be eligible to enroll retroactively.
To find out which plan is recommended for you, use TRICARE's Plan Finder tool. This tool not only leads you to the most appropriate plan, it provides links to details, including costs.
After running the Plan Finder tool, call your regional provider: TRICARE East, TRICARE West, or TRICARE Overseas, depending on where you live. They can confirm your enrollment. All contact info can be found here.
For any U.S.-based TRICARE beneficiary who will be traveling abroad, three tips apply:
You do not need to inform TRICARE or TRICARE Overseas in advance of your travel plans. Just pack and go!
Take care of routine appointments before your trip. In general, access to TRICARE Overseas for those in stateside plans is for urgent or emergency care only.
Obtain prescription refills before traveling. Your doctor may authorize up to a 90-day supply if you discuss your upcoming travel. Refills may be difficult or impossible to obtain while overseas. (See below for more information about prescription refills).
Getting Care While Overseas
If you or a family member gets sick or injured — don't panic! Obtaining emergency care overseas is quick and easy.
Where and How to Seek Care
Active duty or their family members should try to visit a Military Treatment Facility (MTF) if at all possible.
Retirees may seek care at an MTF, although this is not required by TRICARE. Many MTFs around the world offer limited or no services to retirees.
Do not waste time trying to use an MTF if you have a genuine emergency.
Except in the Philippines, TRICARE beneficiaries can go to any hospital or doctor for urgent or emergency care. No prior authorization is needed from TRICARE or TRICARE Overseas, and there is no special list of providers to choose from.
If you will be admitted overnight, notify TRICARE Overseas as soon as possible.
You must contact TRICARE Overseas for pre-authorization if you choose to seek routine/elective care overseas and you are enrolled in a stateside plan. This type of care may well be denied, so plan on receiving routine care once you return home.
For travelers/residents in the Philippines, you should visit a TRICARE Certified or Preferred Provider. You can find them listed on this Philippines search page. In a genuine emergency (threat to life, limb, or eyesight), call an ambulance or go immediately to any emergency room.
Payment for Overseas Medical Care
In most cases, you will pay for your care up-front (out of pocket). Get a receipt, an itemized bill, and a medical report, then file a claim later for reimbursement.
Paying out of pocket is not as bad as it seems; in many countries of the world, the cost of care is far less than in the United States, so most care is very affordable.
Regardless of who your normal regional contractor is, when you obtain care overseas, you will file your claim with TRICARE Overseas. You can create an account using their online portal and file online or by mail. You do not need to have your bill translated to English.
If you are facing expensive inpatient treatment, ask the billing/insurance department at the hospital if they can bill directly to TRICARE. Many hospitals will try to do this if they can.
It may be helpful to research before your trip which hospitals will direct bill so you will know where to go in an emergency.
In many countries of the world, it is normal for providers to require payment in cash, not by credit card. Inquire about this before you travel and have ready access to cash in case you are traveling to such a destination.
Cost of Overseas Medical Care
Out of pocket costs for TRICARE beneficiaries are limited to your Annual Catastrophic Cap, which varies by beneficiary group.
In 2023 the cap for AD families in Group A is $1,000 (no change in 2024). For AD families in Group B it is $1,217 ($1,256 in 2024). The caps for retiree families in Groups A and B are $4,028 and $4,262, respectively ($4,157 and $4,399 in 2024).
If you are in TRICARE Select and obtain care through a non-network provider, you are responsible for a cost share (20% for ADFM, 25% for retirees). TRICARE reimburses the remainder after you file the claim.
You can use TRICARE's Cost Compare tool to evaluate and compare costs of different plans.
You may save money if you can find a network provider overseas. The price guidelines are too complex to cover here, but you can learn more on the TRICARE Overseas website.
Network providers are most common around major U.S. military bases, such as in Germany or Japan, though they might also be found in major world cities like Bangkok or London.
| Related Reading: How to Fly Space-A to Ramstein, Germany
Prescriptions While Traveling
Another frequently asked question from military travelers is: What about prescription refills overseas? This can be a perplexing and confusing challenge.
Your best bet is to stock up on your meds before leaving home. You may be able to get a full 90-day supply before you go (especially if you use mail order via Express Scripts). Discuss this with your physician and/or pharmacist to see if you can augment your supply on hand.
It is quite possible that a medication you use at home is not available overseas. It is even possible that certain medications common in America are illegal overseas; mere possession could be a crime. Research this carefully before you go.
Overseas, there are several ways for TRICARE beneficiaries to get the medications they need. But for U.S.-based travelers, your choices are likely much more limited.
MTF Pharmacy
Pro: This option is free, if you can do it.
Con: You will likely need a prescription written by a military doctor. Also, many MTFs no longer serve retirees, so this route may not be open to you.
Mail Order (Express Scripts)
This is generally impossible for U.S. residents who are traveling overseas. It may be possible for TRICARE beneficiaries who live overseas.
Pro: Affordable.
Con: Express Scripts will send only to a U.S. address, including FPO/APO. It can be quite slow, and thus impractical for those who are on the road. Many formularies, medications needing refrigeration, and controlled items cannot be mailed. All-in-all, this option really only serves Status of Forces Agreement (SOFA) members who reside overseas and can afford to wait.
Retail Pharmacy
Except in the Philippines, you can visit any pharmacy to purchase required meds. In some countries, certain medications that require a prescription in the U.S. are available over-the-counter. Otherwise, the pharmacy may require a locally-written prescription.
In the Philippines, ensure the pharmacy is TRICARE Certified or Preferred.
| Related Reading: Expat Living in the Philippines
If you wish to submit the receipt to TRICARE for reimbursement, make sure it is pre-printed with the name and address or phone number of the pharmacy. The receipt needs to include your name, plus the name, dosage, and quantity of medication purchased. This information may be hand-written.
In the end, you may find it's too much trouble to have the pharmacy create the detailed receipt that TRICARE requires. You may choose to pay for it yourself without reimbursement.
Medications, in general, are cheaper overseas than in the U.S.; in some cases, dramatically cheaper.
For example, I can get a 90-day supply of cholesterol AND blood pressure medication in Thailand for about $10 total. It's not worth haggling about an itemized receipt or submitting a claim.
Pro: Readily-accessible, as you can visit any pharmacy. Generally the simplest and most convenient option for medications overseas.
Cons: Pay out of pocket and get reimbursed later or bear the cost. The pharmacist may be unwilling or unable to provide a receipt that meets TRICARE's requirements. Caveat emptor (let the buyer beware): assure yourself that you are receiving genuine medication, not a counterfeit product.
Travelers in Medicare/TRICARE for Life
If you are enrolled in TRICARE for Life (TFL), you are aware that Medicare is your first payer inside the U.S. and territories. Overseas, however, TFL is entirely different.
Medicare is not available outside the U.S. or its territories. While overseas, TRICARE becomes your first payer. Your benefits outside the U.S. more closely resemble TRICARE Select.
In most cases, the provider you visit will be a non-network provider. You should expect to pay the entire bill up-front (out of pocket) and submit a claim for reimbursement.
For non-network care, TRICARE will reimburse 75% of the expense, once your annual deductible has been met. The Annual Catastrophic Cap for TFL enrollees is $3,000.
What About Medical Evacuation/Air Ambulance?
This question is also frequently asked in military travel forums: Does TRICARE cover medical evacuation?
The answer is: "It depends."
TRICARE does offer air ambulance coverage, but its purpose is not to bring you to the U.S. or even to an MTF. TRICARE's coverage is intended to bring you to the closest facility that can safely provide the care that you need.
The following are important considerations about TRICARE's coverage for air evacuation:
Applies only in the case of medical necessity (attending doctor must certify).
Beneficiary must pay the cost up-front. This can easily reach tens of thousands of dollars.
Beneficiary may have to coordinate attending medical care and transfer of medical records. International SOS (the TRICARE Overseas contractor) is not required to conduct this coordination for you. .
You will be transported to the nearest location that can safely provide the needed care. This location likely will NOT be in the U.S. and may NOT be an MTF.
When you submit a claim for reimbursement, your claim may be denied if TRICARE determines that the transport was not medically required.
Given these limitations, many beneficiaries may decide to purchase air ambulance insurance. Insurance can be purchased with or without medical coverage; it is much cheaper without.
With commercial medical evacuation insurance, no determination of medical necessity is required.
They will return you to the United States in the event that extended hospitalization is needed, and the insurance provider will make all logistical arrangements, including medical attendant.
You will not have to pay expenses up-front.
If this gives you the peace of mind you need during your travels overseas, you should investigate obtaining a commercial policy for air ambulance. Join our Facebook group to ask for recommendations.
Medical Care on Cruise Ships
You might be surprised to learn that TRICARE works even on a cruise ship. Just like all other settings, obtain the medical care you need, pay the bill upfront, and submit a claim later.
There is one precaution, however. TRICARE does have cost limits based on "normal and customary fees." In most cases, these cost limits do not come into play overseas, because the cost of health care in foreign countries is almost always less than in the United States.
A cruise ship is an exception to that rule. You will find the cost of medical treatment on a ship is extraordinarily high, and you may well exceed TRICARE's cost limitations. If this happens, a portion of your claim may be denied due to excessive cost.
To protect yourself against this possibility you might:
Purchase travel insurance or a supplement to help cover the expenses that TRICARE does not cover (see the next section). – or –
If possible, go ashore at your next port visit and seek care at a clinic or hospital in town. This is bound to be the far cheaper alternative, and TRICARE would cover the cost in the normal manner.
Should You Buy Other Health Insurance (OHI)?
Despite having access to TRICARE around the world, some military travelers may still feel more comfortable purchasing commercial travel insurance. There are several considerations when doing this.
Since TRICARE generally requires you to pay the entire bill out of pocket overseas, having OHI may cover this cash outlay for you.
With a good travel policy, the medical provider can bill the insurer directly. In fact, depending upon your precise coverage, you might not have to file a claim at all. Many people value this simplicity.
Remember that a commercial policy is considered by TRICARE to be first payer. You are required by law to file with the other policy first, wait for it to settle, and then submit the OHI Explanation of Benefits (EOB) if you file with TRICARE for any unpaid expenses. Failure to do so is considered to be insurance fraud, a serious crime.
TRICARE supplements are not considered to be OHI and are not first-payer, thus are excluded from the above provision.
TRICARE Beneficiaries Living Overseas
Much of this article has been written for U.S. residents who travel abroad. But what about TRICARE beneficiaries who live overseas?
If you are active duty, you have no choice in the matter. You will be enrolled in TRICARE Overseas Prime or Prime Remote. But for retirees, you need to take specific steps to support your expat lifestyle.
| Related Reading: What Are the Best Places for Military Retirees to Live Overseas?
Why Retirees Living Abroad Should Enroll in TRICARE Overseas
If you are moving from the United States to an international destination, you might be tempted to stay with your U.S.-based plan. After all, it's been working for you so far, and our earlier section stated that your stateside plan will work overseas. So why should you enroll with TRICARE Overseas?
There are two main reasons:
TRICARE Overseas Select is not a managed care program and has no primary care manager (PCM). This means you can see any doctor or specialist at any time without referral, unlike TRICARE Prime where you must go through your PCM first. (Note: special rules apply for the Philippines.)
More importantly, if you are enrolled in a U.S.-based plan, then you should use TRICARE while abroad only for emergency or urgent care. You will need prior authorization for routine visits, and such authorization is not guaranteed. This includes the refill of prescriptions.
While enrolled in TRICARE Overseas, you still have coverage when traveling back to the U.S. If you visit a network provider, the provider will bill TRICARE directly. You will not need to file a claim and you will not have to pay the entire bill upfront.
Note from Poppin' Smoke: if you are applying for a residence visa in another country, some will require proof of health insurance. Depending on the specific coverage requirements, TRICARE Overseas may not qualify (the Spanish consulate in San Francisco did not accept it when we applied for our Spain Non-Lucrative Visa). Check with the consulate or embassy through which you are applying to confirm whether you need to purchase a local insurance plan.
Important Exclusions for Use of TRICARE While Traveling
There are two TRICARE plans that do not travel well. If you are in either of these plans, you will not likely be able to use TRICARE during your travels.
The first is TRICARE Plus. This plan is offered only at selected MTFs around the world. If you are in TRICARE Plus, you have priority access to the Primary Care Clinic at the MTF where you are enrolled.
You are not assured of access to other MTFs or even to other clinics within your enrolled MTF. Furthermore, members of TRICARE Plus will not be reimbursed for any care received off base.
This makes TRICARE Plus unusable to those who travel away from home.
The other "plan" to avoid is Direct Care Only (DCO). DCO is not even a TRICARE plan; it is a designation they give you when you failed to select a TRICARE plan for you or your family members.
If you are DCO, you can only seek care at MTFs, and care is entirely on a space-available basis. Many MTFs have a blanket "no retiree" policy, so DCO would be of no use to you in those locations.
DCO does not cover medical care off base.
No TRICARE-eligible beneficiary should be in a DCO status. If you are in DCO (or don't recall ever enrolling in a plan), call your regional provider right away to discuss your enrollment options.
For Further Assistance While Traveling
To avoid the expense of international calling, consider adding Skype or a similar app on your laptop or smartphone. This allows you to call for a fraction of the cost of international roaming. U.S. toll-free numbers are free on Skype.
Useful TRICARE contact information:
To join the thousands who are using their TRICARE benefits around the world, visit the Tricare Overseas Program (TOP) Facebook group. This is your gateway to a number of online resources that will help you in your travels.
Keep learning about your TRICARE benefits! You may find that your existing coverage is all you need for your next overseas travel.
***
Author Bio: John Letaw retired from the Navy in 1997 as a Commander. In 2018, he retired from his second career as an Information Technology Program Manager. During his post-Navy years, John has used TRICARE exclusively for his family's medical coverage, including 8+ years living in Asia.
Seeing the great confusion by military families about the accessibility of TRICARE overseas, John started his Facebook group TRICARE Overseas Program (TOP), followed quickly by specialty groups for using TRICARE in Thailand, Germany, and the Philippines. He is also the author of the book TRICARE Around the World: Getting the Most From Your Military Medical Benefits and established this YouTube channel to provide information and answer questions about using TRICARE.