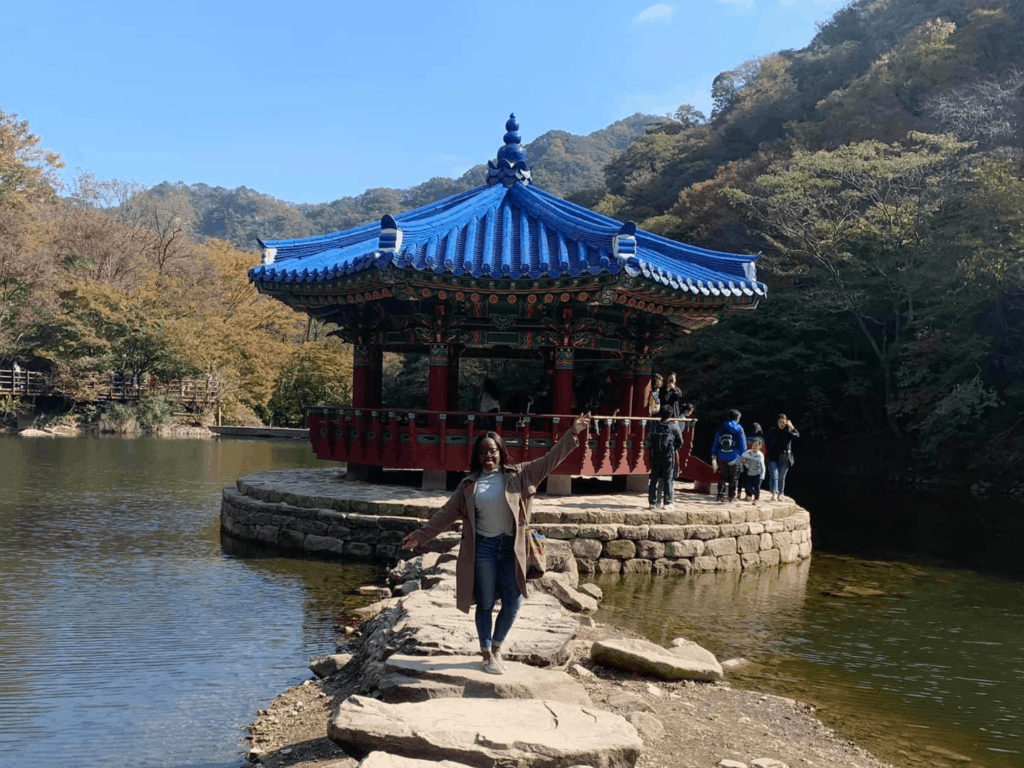 For many members of the military community stationed overseas, their host country starts to feel like home. For Phylesia Mickens, an Air Force retiree and participant in our Expat Military Retiree interview series, that country was South Korea. She fell in love with the country during her multiple tours at Osan Air Base.
Rather than return to the United States after her retirement from the military in October 2019, Phylesia stayed in Korea, first as a tourist, then as a student, and now as a civilian employee back at Osan AB.
Phylesia lives in the city of Pyeongtaek, about an hour south of Seoul. She loves living in Korea, and her part-time job is perfect; it gives her legal residence but also the flexibility and spare time she wants to enjoy her adopted home while doing work she enjoys.
In this personal interview with Phylesia, read what she has to say about expat life in South Korea and her advice for fellow veterans seeking jobs overseas.
Contents (click to expand)
How long have you been living in South Korea?
The military sent me here three times, once in 2006, again in 2013, and finally in 2017. The first two tours were each 1 year, and the last time, I extended through the Korea Assignment Incentive Pay Program (KAIP) to do 2 years.
I knew when I arrived in 2017 that I would retire and stay here, so it didn't make sense to do a follow-on tour stateside and then try to return to Korea.
What gave you the idea to stay in Korea after military retirement?
I fell in love with it during my second tour. Korea was safe, it was easy to travel to other places, food was delicious, and people were nice. I honestly just felt extremely comfortable here.
Plus, I had just divorced and don't have kids, so I knew I had to explore the idea. Worst case scenario, I could return to the States.
(Not sure where to live overseas? Here are 24 questions to help you find your new home.)
How were you able to stay in South Korea after retiring from the Air Force?
After retiring, I had 30 days to switch from the SOFA (A3) Visa to another one. I chose to do a tourist visa for about 6 months.
With the tourist visa, you're required to leave Korea every 90 days to reset your clock. That wasn't a problem for me, as I planned to travel anyway. During that time, I traveled to Taiwan, Vietnam, and Spain. I also visited family and friends in the States.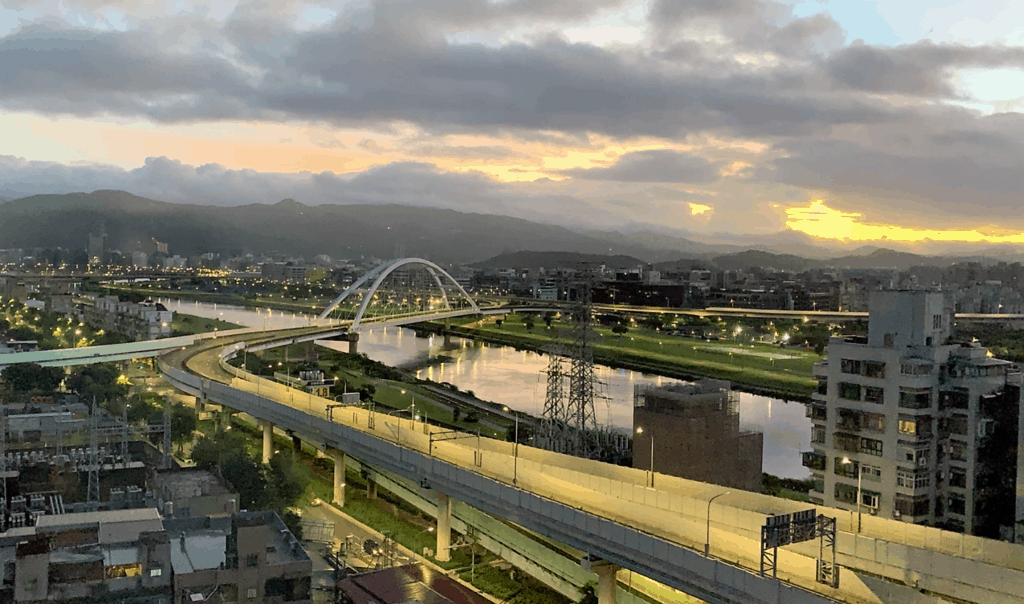 When COVID hit, I was no longer able to travel and return to Korea as easily due to quarantine requirements. I had maybe a few days left before I had to leave again, and I visited the immigration office but was not granted an extension.
I decided it would be easier to apply to language school for a student visa (D4) in order to stay in country. I was already taking private classes to learn Korean with a tutor, but that study did not provide me with a visa.
My tutor helped me find a university that had a good reputation for its Korean language program, and my Korean friend went with me to register. I started the next day, which was also the last day of my tourist visa.
Since I was starting outside the normal enrollment period, I had to go to Immigration with a representative from the school so they could explain my circumstances in order to get my visa.
When did you start applying for jobs in Korea, and how did the process work?
Post retirement, my plan was to give myself a year of just enjoying life before jumping back into the workforce. Between traveling and language school, I didn't work for 20 months.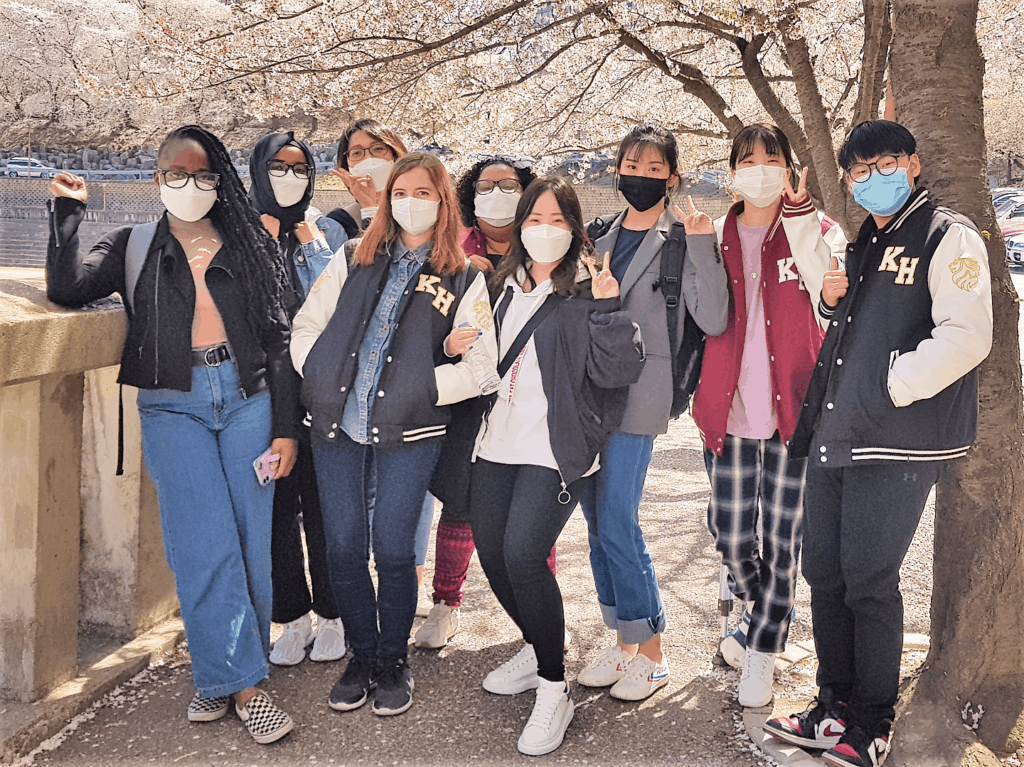 It also gave me time to figure out if I wanted to continue doing the same job that I had prior to retirement or if I wanted to follow a different path. I chose a different path . . . sort of.
I had two career fields while in the military. The first 4 years, I did Force Support (Lodging, Fitness, Food Service, etc.), and then I changed jobs (cross-trained) into Communications and did that for 16 years.
When I decided to apply for jobs, I knew I wanted to stay far, far away from Communications, at least for the time being. That job in Korea was very stressful for me, and although I'm retired, I don't think my mind would be able to disassociate the challenges that came with that job, even if I no longer wore the uniform.
So, I returned to my original job, and it was the best decision I made. I work at Force Support Squadron in Lodging on Osan AB.
| Related Reading: How to Fly Space-A on a Military Flight to Korea
I applied through USA Jobs. The process was very easy and straightforward. I was considered a local hire, as I was in the area. I had my interview 14 June and I started my first day of work on the 28th of the same month.
It's very fun and fulfilling. I'm one of three Americans. The majority of my co-workers are Korean, and they are very patient with my constant need to use them as language study partners during slower times.
Why did you choose a Nonappropriated Funds (NAF) position instead of a civil service (GS) job?
I was not looking for a GS position at the time. I knew I wanted a NAF position. Maybe eventually I will try to cross over, but for now it's perfect.
As a NAF Flex employee, it's essentially a part-time position. Depending on how busy we are, I work between 25-40 per week.
I receive workers compensation, Sunday Premium Pay, unemployment benefits, and overtime pay. NAF regular employees receive everything just mentioned plus medical, dental, retirement, and sick/normal leave accrual.
| Related Reading: Retiring With a GS Job at Yokota Air Base, Japan
What advice would you give to fellow veterans who are interested in working in Korea?
If the priority is to stay/move to Korea, keep your options open as far as job opportunities. There are several opportunities to work here. If I had applied for jobs based on my most recent career field in the Air Force, I would have missed the opportunity that I have now.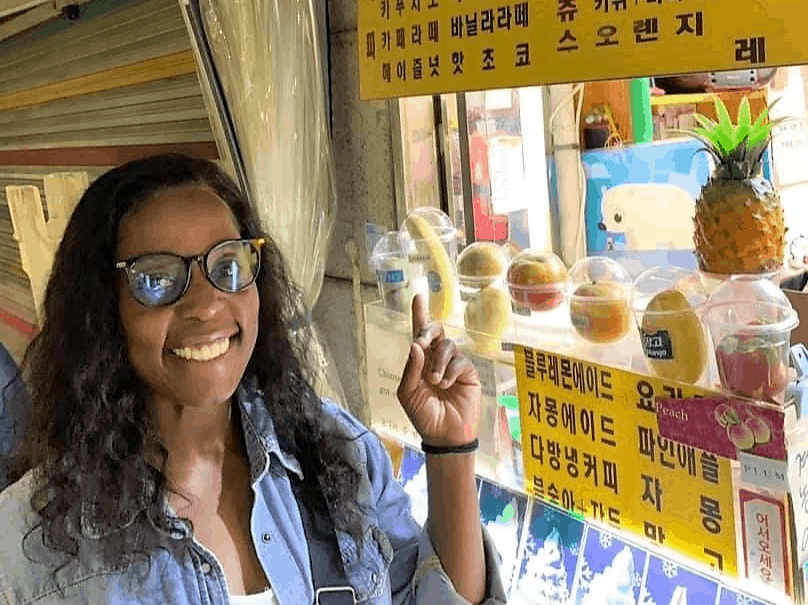 Do you speak Korean? If not, is it difficult to navigate daily life outside of work?
I do. Not that great, but enough to improve my quality of life living here. Being able to communicate/read Korean has proved to be a tremendous help. Although my skills are subpar at best, Korean people are very patient and more than meet me halfway when I speak with them.
How does the cost of living in South Korea compare to the U.S.?
For me it's cheaper than living in the U.S. However, I made some changes to adjust to the pay difference between retirement and Active Duty pay.
I am a NAF employee, so I no longer receive an overseas housing allowance (OHA). To make up for some of the differences, I have a roommate and we split the cost of our house.
Also, Korea has a housing program that allows you to put down a large deposit in order to decrease your monthly rent, and at the end of your lease, provided no damages outside of wear and tear have been done to the apartment, you get that money back. I chose to do that to decrease my monthly expense.
I live in a 3-bedroom apartment, which costs me about $500/month, and monthly utilities range between $200-300 (split between my roommate and I).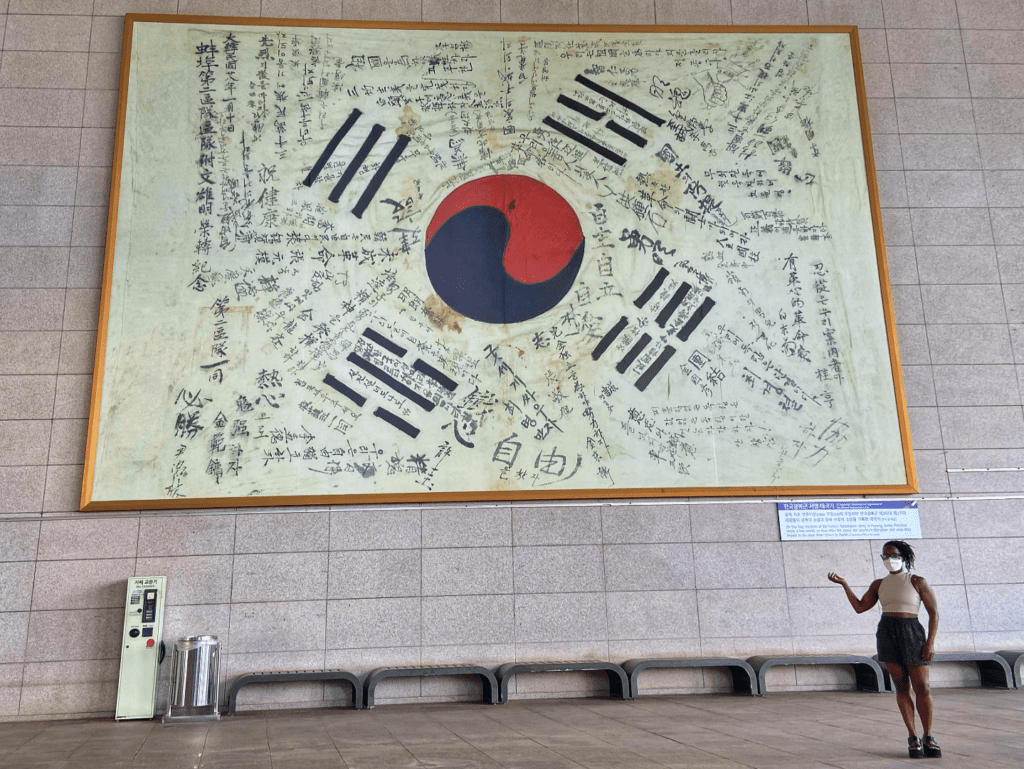 Eating out is not too bad if we go to a Korean restaurant. We go to an all-you-can-eat Korean BBQ every week and the cost is about $14.
The average monthly salary for locals is $2,000 -$3000, so between my retirement, VA and job, I'm a little above average.
Where do you get your health care?
I have Tricare Select Overseas, so I utilize local hospitals and then file for reimbursement. I've used them a few times, and compared to the U.S., the prices are a lot lower. For example I went to an ENT, and the cost was about $12 total.
As a military retiree, I can use space-available medical care on base, but I prefer to use the off-base facilities. I like being able to choose where I seek care.
| Related Reading: How to Use Your TRICARE Coverage Overseas
Tell us about life in Pyeongtaek! Do you have many friends from the local population, or do you primarily socialize with other expats/Americans?
Since I'm so close to two military bases, it still feels very American. I live in the downtown area, so there are plenty of restaurants, both local and international. I utilize a lot of the base facilities, which also helps keep the cost of living down.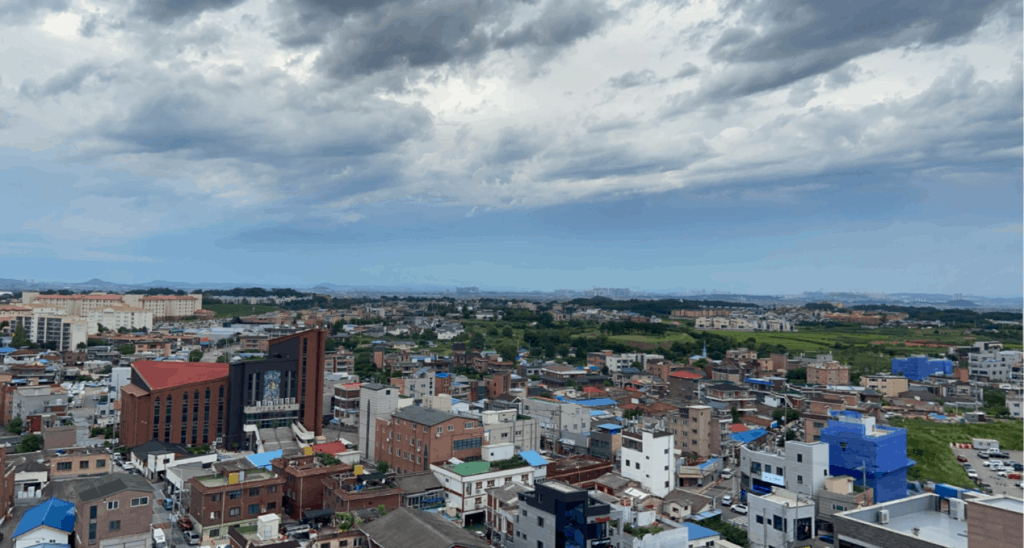 Life here is very convenient. Outside of going to work, I don't need a car. Public transportation is extremely easy and very affordable. It's convenient to jump on the bullet train to go to Busan or Daegu or take a bus to Seoul.
| Related Reading: Staying at Dragon Hill Lodge Military Resort in Seoul, Korea
My roommate is Korean, most of my co-workers are Korean, and I have several other Korean friends. I met other Americans at my language school, but they are also expats. One of them lives in China and is waiting to return, another lives in Japan.
I don't have many military friends currently. Everyone I knew has already left, and outside of work, I don't really go out to party much.
Do you feel "accepted" in the local community?
Absolutely.
What do you like about living in Korea? Is there anything you dislike?
Korea has four distinct seasons, which I prefer. There's something for everyone here, all within a few hours on a bus or train. Travel to and from other surrounding countries is very easy. Korea feels comfortable for me, and made the experience of being an expat less daunting.
One challenge of living in Korea is that air quality can be horrible sometimes.
What advice would you give to someone who is thinking of moving abroad? Is there anything you wish you had known or done differently?
Just do it. Take others' advice into consideration, but don't let it deter you from what you want. Everyone's experience will not be the same.
There's nothing specific I would have done differently. There have been some challenges of course, but I've been able to figure things out as they come. Making local friends helped tremendously.
What are your longer-term plans? Do you intend to stay in Korea for the foreseeable future?
I'll stay in Korea until it no longer feels like home. I don't think that will be anytime soon.
* * *
The great part about military life is that it gives us opportunities to live in places we might never have visited if we weren't stationed there. In the military community, we learn through years of PCS moves to quickly make a home wherever we are, but some locations are a better fit than others. As Phylesia's story illustrates, sometimes we find our true home in some unexpected places!
If you'd like to exchange advice, experiences, and information about living in a foreign country as a civilian, join our Facebook group U.S. Military Retirees and Veterans Living Overseas.