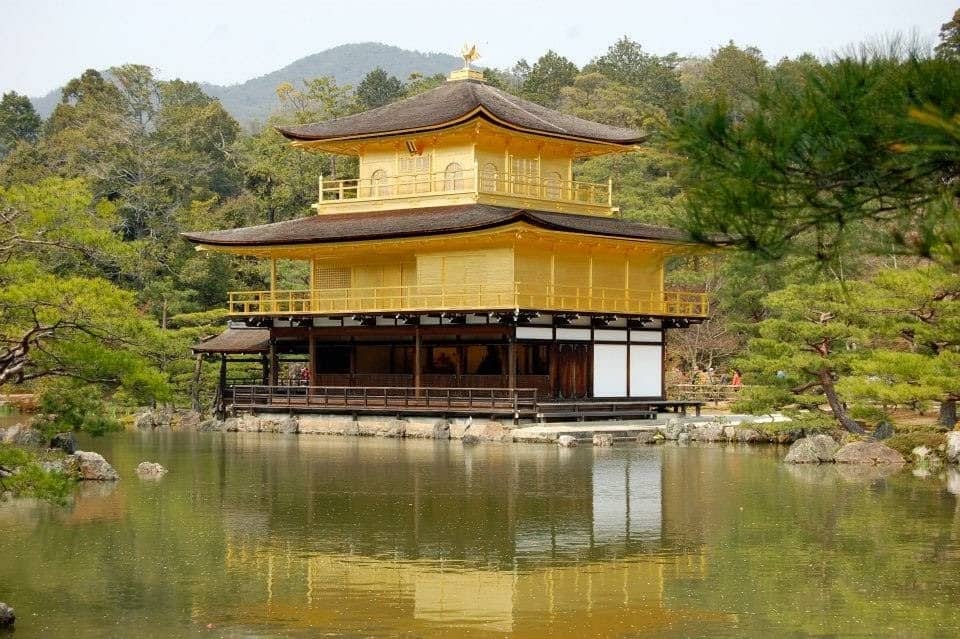 Have you ever considered returning to your favorite overseas duty station to work as a civilian post-retirement? This Air Force family did it without even having to move!
The next profile in our Expat Military Retiree Interview Series features a family who retired in place at their last duty station: Yokota Air Base, in Fussa, Japan. Christine Carlson, a Registered Nurse whose husband is a retired Airman, explains how her family fell in love with Japan and jumped at the chance to stay at Yokota for a few more years post-retirement.
Christine has great intel on life as a civilian living on base. She explains important details about what entitlements and base privileges civilians may have, depending on their position and status. Don't miss her important advice if you are looking for contractor or DoD jobs in Japan or anywhere else overseas!
Why did you decide to retire in Japan?
Our family spent the past four years in Japan and absolutely fell in love with the country. A DoD job for a radio frequency (RF) engineer opened up at the same time my husband would be retiring. Naturally, he jumped at the chance to stay here.
How did you get the visa/legal authorization to live in Japan? What restrictions or privileges do you have based on your status?
My husband's job is a General Schedule (GS) position, and with it we have Status of Forces Agreement (SOFA) status. We live in the same Yokota Air Base housing unit we lived in when my husband was active duty. We have full commissary and BX privileges and an APO box. My children can continue to attend Department of Defense Education Activity (DoDEA) schools tuition-free.
Note from Poppin' Smoke: for a summary of SOFA Status information applicable to U.S. Forces in Japan, please see this page from Marine Corps Installations Pacific.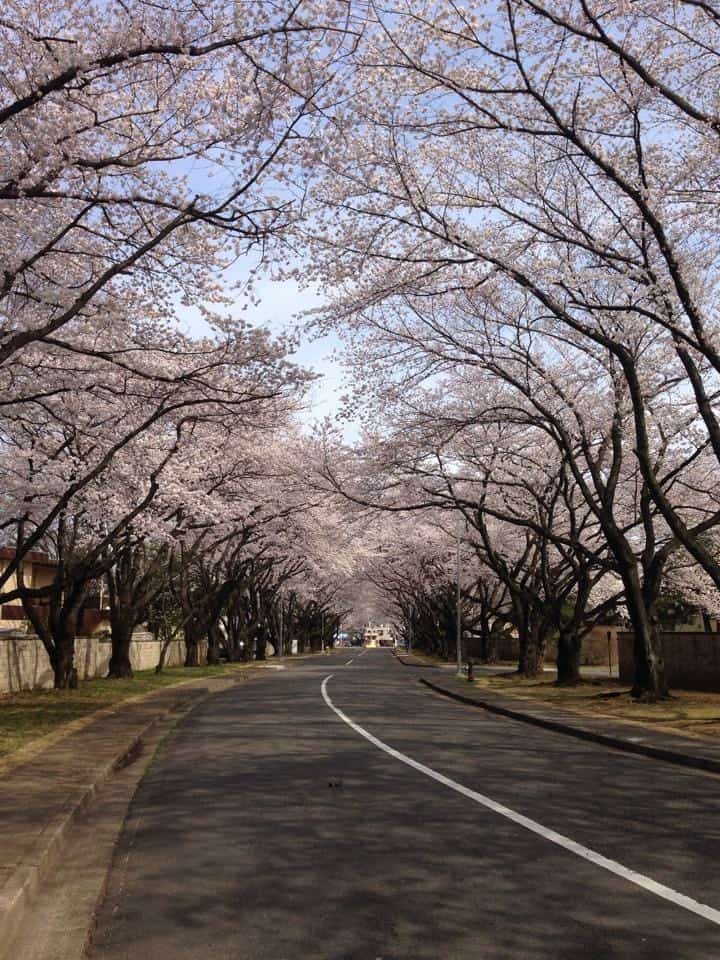 Tell us about your daily life. Living on base, do you spend much time in the local community?
I am a Registered Nurse. I work as a contractor in the Med Group from 0730-1630.
Although our family lives on base, I go off base frequently. I buy about 25% of my weekly groceries from my local Japanese grocery store. Fruits, vegetables, chicken, eggs, milk, and snacks for the children's lunches are typically what I find to be cheaper than the commissary, and the quality is superior.
Because I work on base, I typically only go off base during the weekend when I have time to run my errands. We venture off base most weekends for leisure as well. I enjoy going to shrine sales (similar to flea markets) where you can find Japanese antiques, obis, and kimonos. I have a few that I visit regularly, usually monthly. We also like to visit local parks.
Our family tries to travel as much as our schedules will allow. We have traveled to many cities in Japan (Hiroshima, Osaka, Nagoya, Kyoto, Sapporo). We have also traveled to Hawaii and Australia. I traveled to the Philippines with some friends.
(Note from Poppin' Smoke: If you are a veteran who is interested in living abroad after your military career, please join our Facebook group U.S. Military Retirees and Veterans Living Overseas.)
Do you speak Japanese? If not, is it difficult to navigate daily life?
I don't really speak Japanese. I can read some hiragana and katakana (two of the alphabets used in Japanese). However, my language skills are pretty limited. I am nowhere near fluent. I can say some key words and phrases, but that is about it.
The language barrier can be tricky at times. Usually we can find someone who speaks English or can understand the few words and phrases I know in Japanese to get the message across. I have had to resort to Google translate and hope for the best.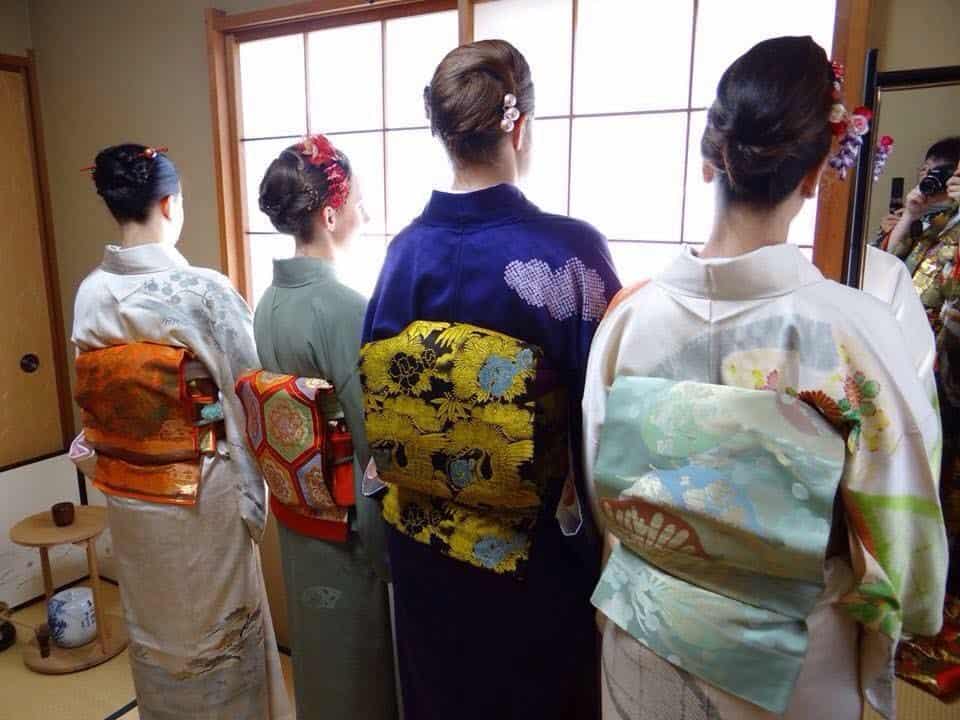 How does the cost of living in Japan compare to the U.S.?
Yokota AB is right outside Tokyo, one of the most expensive cities in the world. Some things are definitely more expensive here than in the U.S.
Fresh fruits and vegetables are very expensive. Many things are sold per item, not by weight (oranges, apples, avocados, carrots, and cucumbers are some examples).
Parking is typically not free unless it's at a grocery store or restaurant and can cost $20 or more, which sometimes can be validated at a shop. Tolls are very expensive as well. A drive to Mt. Fuji and back is about $40.
| Related Reading: Tips for Renting a Car and Driving in Japan
Eating out tends to be cheaper here, and it is not customary to tip. Our family loves to go to 100 yen (about $1) "conveyor belt" sushi restaurants, and the bill for our family of four almost never comes to more than about $40!
At Yokota, if the GS employee has a transportation agreement (to ship household good) and receives living quarters allowance (LQA), they may occupy base housing at no cost, if there is housing available. LQA is adequate to cover the cost of rent and utilities for Yokota off base housing.
My husband could receive LQA, but we chose to remain on base, as it's logistically easier for our family. Therefore we do not have to pay any rent, and the only utilities we pay are for phone and internet services.
Where do you get your health care?
We can be seen on a space-available basis at the Military Treatment Facility (MTF). Should we not be able to schedule an appointment or require care by a specialist that is not in the MTF, we can select a provider of our choice, pay for services up front and file for reimbursement later. Thankfully, we have not had any issues with scheduling appointments for our family.
| Related Reading: How to Use Your TRICARE Benefits Overseas
What do you like about living in Japan, and specifically, about Fussa?
There are so many things I love about living in Japan. We love the food, the culture, the people, and the scenery. Japan is easily one of the most beautiful countries I have ever seen.
Fussa is on the outskirts of Tokyo. It's about an hour away from Tokyo, and an hour and a half away from the beaches near Yokosuka. Mt. Fuji and the Five Lakes area is about an hour and half as well. I love that there is so much to see and do if you are willing to get out there and explore.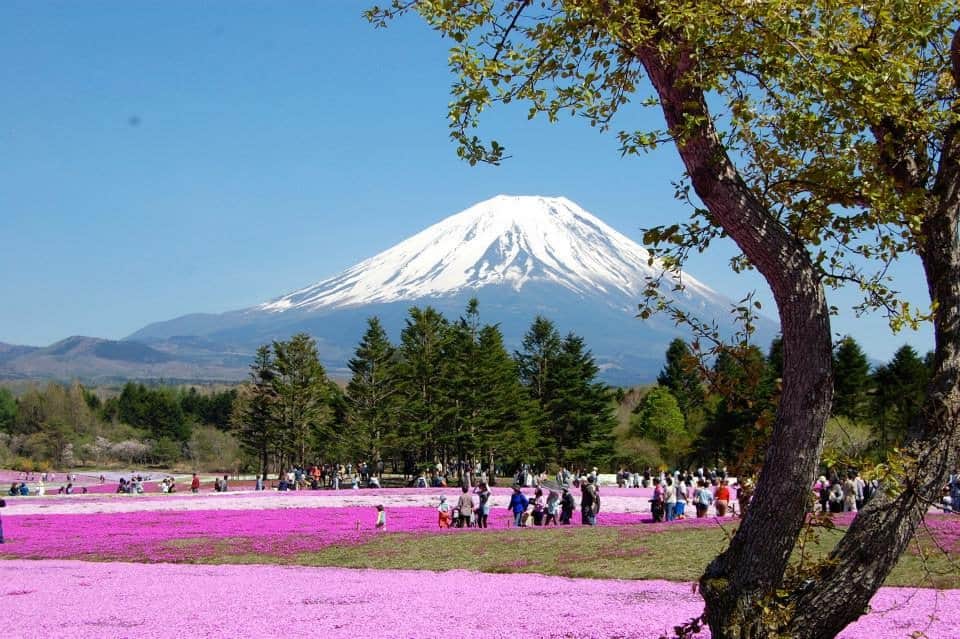 What are some of the challenges of expat life in Japan?
As mentioned, the language barrier is pretty steep at times. There are some people that speak English in Fussa, though not as many as you would think.
Another unexpected challenge is that Japan is largely a cash society, especially once you leave the larger cities. It is not as common for a store to take a debit/credit card. We learned very quickly which ATMs accept foreign debit cards, and we always make sure we have plenty of cash on hand.
There are some health care challenges as well. The base dental clinic recently updated their policy and is not able to provide routine dental care for retirees and civilians.
Translation services also are not offered to retirees and civilians; if we need to see a doctor off base, we must either find a doctor who speaks English or hire a translator. Additionally, any notes from an off-base provider will not be translated into our record by the hospital translators. We knew this would be the case prior to retirement and were willing to accept it.
What advice would you give to a military retiree thinking of moving abroad? Do you have any specific advice for Japan?
Japan is very expensive if your job does not offer SOFA status. Rent, utilities, school tuition, and the cost of owning and operating a vehicle are significantly higher if you do not have SOFA, or even if you are a contractor with SOFA.
Logistical support can vary from contract to contract. With my position, I have BX and commissary access. I also have "Y plates" for my vehicle, which means I pay lower road tax, and I have an APO box and Officer's Club membership.
| Related Reading: Retiring from the Air Force in South Korea
My contractor position does not offer the option to live in Yokota base housing, and I do not receive a housing allowance. I would also have to pay tuition for my two children to use the DoDEA schools if I were not a dependent of retired military or DoD Civilian.
If your job does not offer SOFA status, it may be difficult to come to Japan at all due to their very strict immigration laws.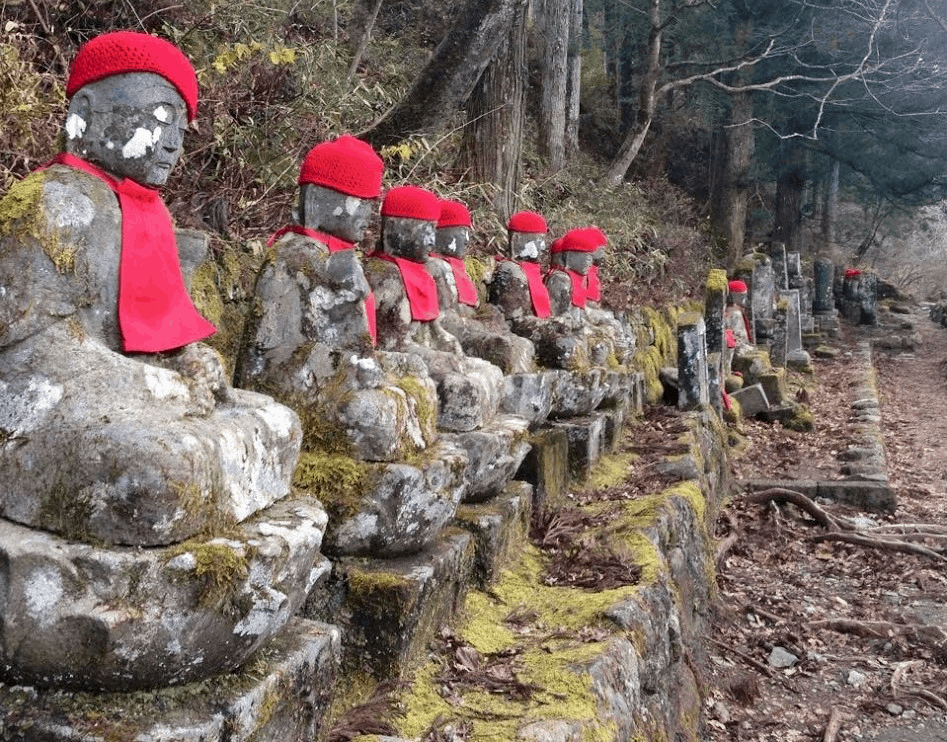 Is there anything you wish you had known or done differently prior to moving abroad?
We had four years to prepare (though we didn't know we were staying until about 10 days before my husband's date of estimated return from overseas), so I really don't think there is anything we would have changed or done differently.
What are your longer-term plans? Do you intend to stay in Japan for the foreseeable future?
We love living abroad and intend to stay overseas as long as my husband's job permits. He will rotate in two and half years, and as much as we love Japan, I think it will be time to move on. We would love to head to Europe or Alaska next.
Anything you would like to add to assist retirees in making a decision to live overseas?
Ask lots of questions about logistical support and entitlements prior to accepting a position; each job and country will be different.
If you moved abroad after military retirement, please help other military families by sharing your experience! Send an e-mail to stephanie@poppinsmoke.com if you are interested in participating in this interview series.