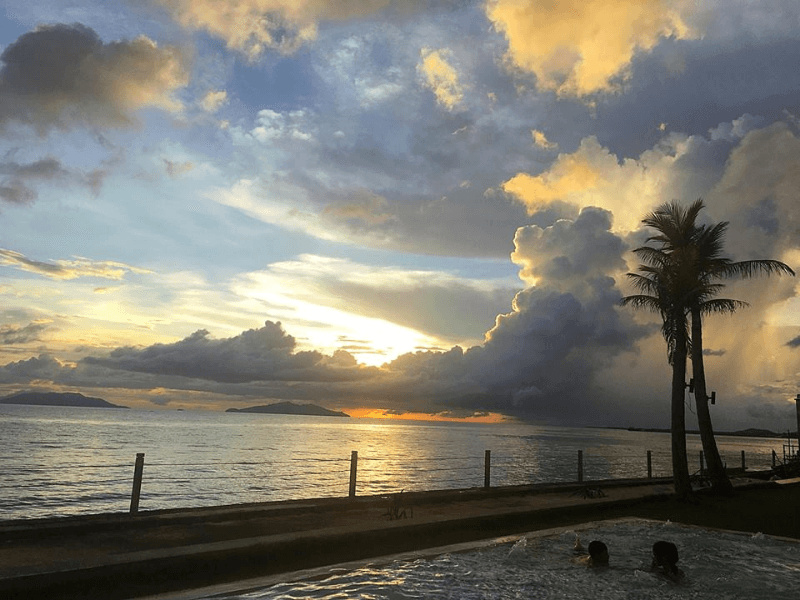 Looking for a place to move after military retirement where you could live on your military pension without having to work? The Philippines is a popular retirement destination, because it's affordable, the weather is warm, and many locals speak English.
Wondering if the Philippines is a good choice for you? John Jackson, Jr., a retired Air Force veteran and native Texan, has been living in there since 2010 and has some important advice for members of the military community who are considering retiring in the Philippines.
In the latest profile of our Expat Military Retiree interview series, John shares what life is like in Calbayog City, Samar, Philippines.
How did you decide to retire in the Philippines, and why did you pick Calbayog City?
I couldn't find another job in the U.S. for almost 2 years. I got tired of living on unemployment. We moved here because my wife is from the Philippines, although not this area. We moved to this area because most of her relatives now live here.
How did you get the visa/legal authorization to live in the Philippines?
I arrived at the airport in the Philippines with my wife, told them she is a former Filipino citizen, and got a 1-year stay. It's called a Balikbayan Visa or officially, "Balikbayan status." They put a special stamp in my passport. I can renew my 1-year stay after leaving for at least 1 day every year.
Note from Poppin' Smoke: an option for those who do not have a Filipino spouse is the Special Resident Retiree's Visa (SRRV), also known as the "Philippines Retirement Visa."
Tell us about your daily life. What's it like living in Calbayog City?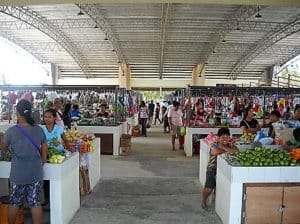 I spend most of my day on the computer. There is a new lounge down the road that I go to two or three times per week. Sometimes I go to parties or downtown. Every once in a while, I go out of town or out of the country.
Calbayog City has a mall, finally. They have a big supermarket in there, plus we have the Metro Supermarket, which is where we usually go because they seem to have the most Western style food.
There are tons of restaurants, if you can eat Filipino food. There are also a couple of Western style places trying to come in. We just got a McDonald's, and Shakey's Pizza recently did a 2-week market.
Nightlife here is not so good unless you are a Filipino. There are a few places to go, but don't expect any wild places.
They have a lot of fiestas here in the Philippines. Each barangay (neighborhood) has a different patron saint, and they celebrate on the birthday of that saint.
Do you speak Tagalog? If not, is it difficult to navigate daily life?
No, I do not speak Tagalog or any of the dozens of dialects. Most people here speak at least a little English; it's a requirement in school.
Do you feel "accepted" in your city?
Sure, I feel accepted here. I still get a lot of stares, especially from the children, but that's just curiosity. I also get called "Joe" a lot. As in GI Joe. Something left over from WWII.
How does the cost of living in the Philippines compare to the U.S.?
We own the land we have our house on. The house is paid for also. Utilities are less than in Texas for sure.
I don't know about all the rentals here, but I do know of some 2-bedroom/2-bath apartments down the road from me that are P8000 and P10000 ($160 and $200) per month.
We have a carpenter that works for us sometimes, and he asks for P400 per day ($8), plus a meal and a snack.
Groceries here, if you eat native, are a lot cheaper. If you want to eat like you did in the U.S., then it can cost as much and sometimes more. The restaurants are cheaper, though. Most everything is cheaper, but the quality, at least in the area I live, is not always so wonderful. For example, we have no decent pizza, no BBQ like in Texas, and no good Tex-Mex either.
I'm a picky eater, so there are not too many "decent" restaurants for me. I don't each much Filipino food is the problem. We do go out to one restaurant and for P1700 ($34) we get a meal deal good for 5-6 people.
Where do you get your health care?
The local hospitals are all I've used so far, but they are not very good. Whenever we visit Texas, we get our checkups. Being retired military, I think I'm going to start traveling to Japan or Guam every year to use the base hospitals for checkups if I can't get to Texas. I only have TRICARE Overseas here. The only way to use TRICARE is to pay and be reimbursed.
What do you like about expat living in the Philippines, and specifically, about Calbayog City?
Filipinos are some of the nicest people you can ever meet. Always a smile on their faces.
I like being able to live without having to depend on unemployment pay.
I like living in Calbayog City because it is on the opposite side of the island from the open ocean, and we do not get typhoons here. There are no volcanoes around, and the earthquakes are few and far between. Plus, all of my wife's relatives here are cool and help us out often with fixing things or understanding the system on how things run in the Philippines versus the U.S.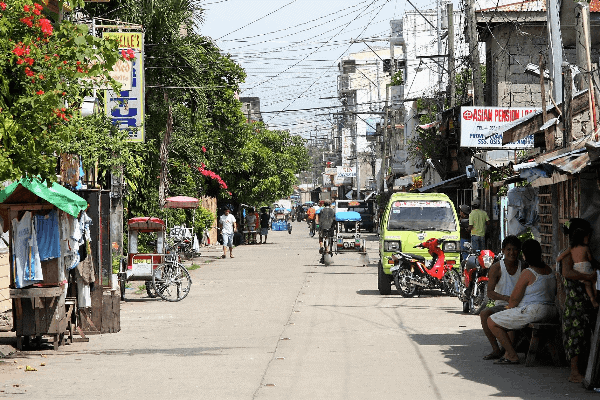 What are some of the challenges of being an expat and/or living in the Philippines?
You have to adjust to your new country; don't just try to live like you did in your country. Different things require different adjustments. Like the food situation for me.
The infrastructure needs lots of work. For example, the internet service is very sub-par. I don't believe the problem is just for this area, but all of the Philippines. Supposedly they are working on it, but we'll see.
The traffic here is disorganized. People travel with 6-7 on one motorcycle.
Their customer service at restaurants and stores needs to be heavily upgraded. Also, there is a very small concern for the environment here. Lots of trash, even around half-filled trash cans.
Do you plan to stay in the Philippines for the foreseeable future?
If it were entirely up to me, I'd probably move back to Texas, but I'd be sure to visit here often. It's a wonderful country for visiting, there's no doubt.
I'm trying to convince my wife to split time between Texas and here after I start collecting my social security. I'd like to be in the U.S. during the NFL season, because they rarely have a game on TV here.
What advice would you give to a military retiree thinking of moving abroad? Do you have any specific advice for the Philippines?
My best advice is be sure you have some place left in the U.S. to go back to in case it doesn't work out in your new country. I wish someone would have given me that advice and I would have been smart enough to follow it. For me though, it would mean a place to stay and a vehicle to drive when we visit. Now it's a problem each time we make a U.S. visit.
More About John
John runs two websites. UJ Space-A Info provides detailed information about U.S. military bases worldwide and is a valuable resource for military Space-A travelers. Texan in the Philippines is his personal blog about life in Calbayog City.