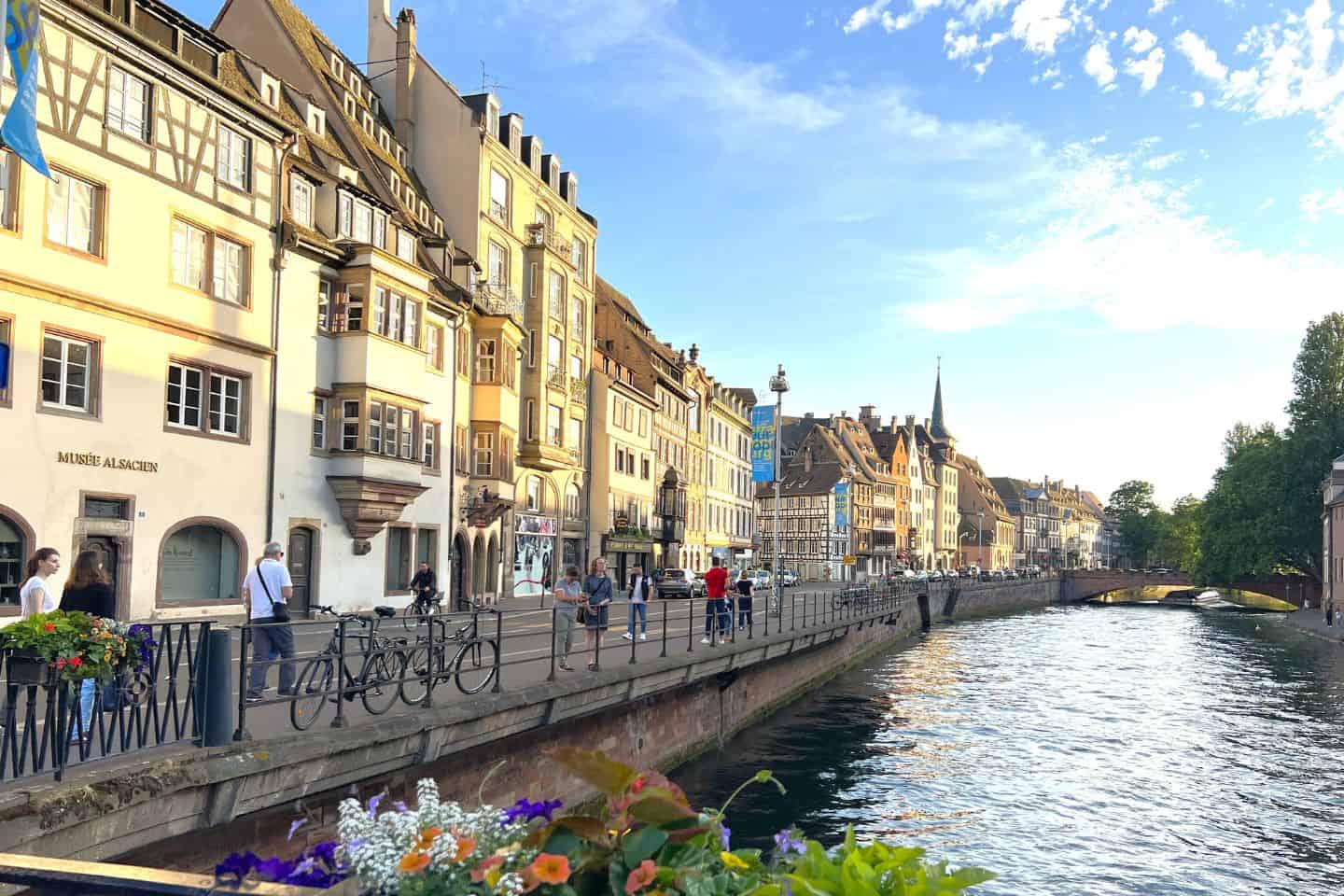 Ever dream of moving to Europe after you retire from the military? Milton Soler, an Army retiree, decided many years ago that he wanted to retire in Europe, and in 2021, he realized his dream by moving to France.
In this personal interview with Milton, part of our Expat Retiree Interview Series, find out how Milton and his family moved to Strasbourg, and read Milton's sage advice for anyone considering expat life in France!
Contents (click to expand)
Why did you move overseas after military retirement, and how did you choose France?
I first came to Europe as an Army E-1/private, and I loved the experience. I decided that I would retire somewhere in Europe.
I wanted to move to Europe immediately after I retired from the Army in 2015, but my daughter was only a year old. My wife suggested that we stay in the U.S. until our daughter had a solid base of English, because we knew it would help her abroad. We moved to France when my daughter was 7 years old.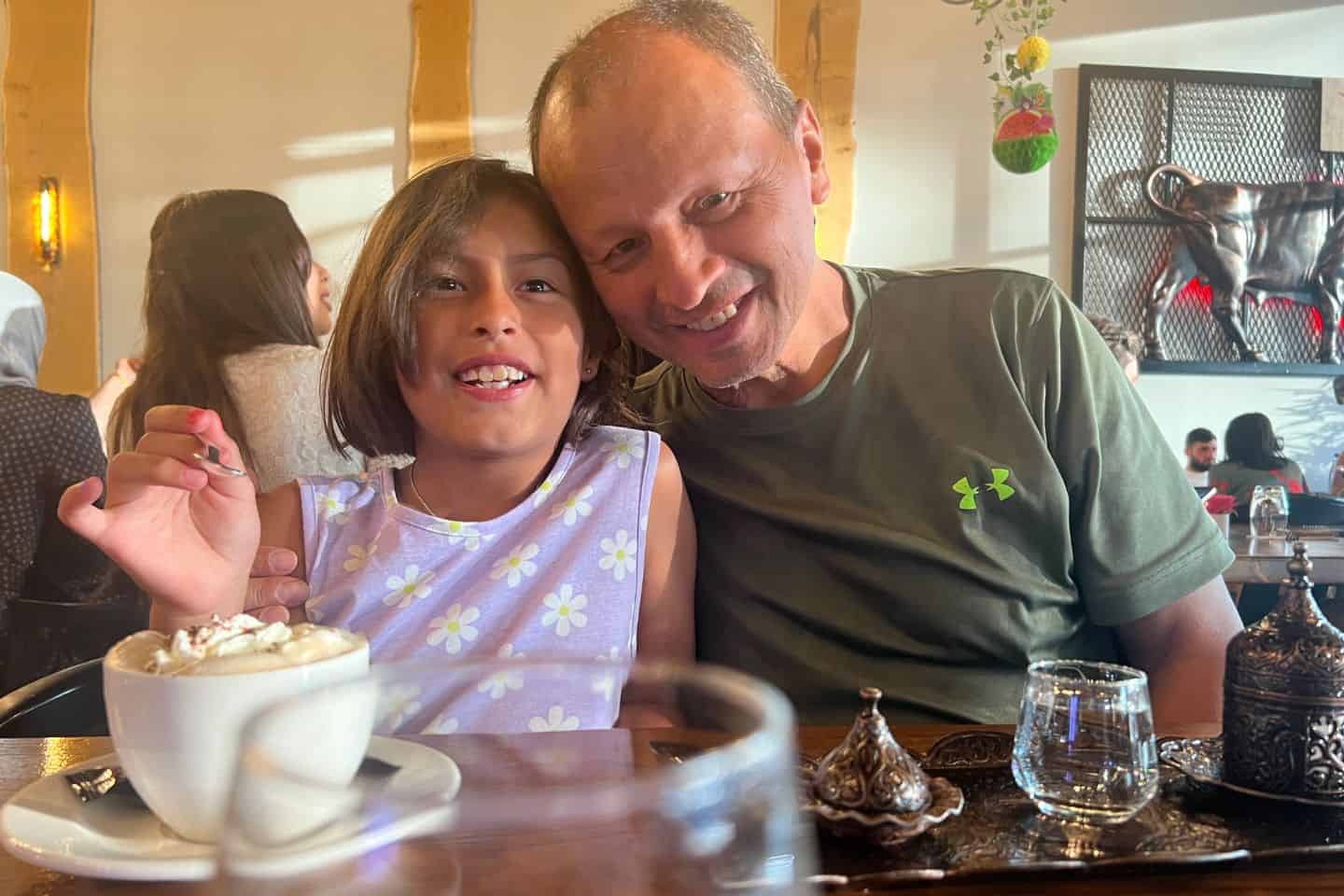 I had four countries in mind as possible retirement destinations, listed in order of preference: Spain, Germany, Portugal, and France.
After talking through the options, we decided to skip Spain, because our daughter already spoke Spanish and would not get the benefit of learning a new language.
Germany offered a visa to work or study, but I wanted to live in Europe as a retiree.
Portugal was a good option, but I did not bring the required apartment lease to the visa appointment. They would have granted me a visa if I had the lease with me.
The following week I had an appointment for our French visa. I brought all the paperwork, and they granted me the visa with no ifs, ands, or buts.
France was the last country on my list because I thought it would be difficult to obtain the visa due to the language barrier and our lack of familiarity with the country. But I was very pleased to receive it, even though we did not speak a single word of French.
How did you choose the city of Strasbourg?
I researched cities in France and had a list of priorities:
Safety
Education for my 7-yr old daughter
Cultural and touristic offerings
Average cost of living
Size (a city that is not too crowded, but not too small)
Strasbourg came out ahead on all points, but mainly because it is a safe city. Also, it is near Germany. My daughter speaks a bit of German, and I wanted her to have the opportunity to practice that language while also learning French.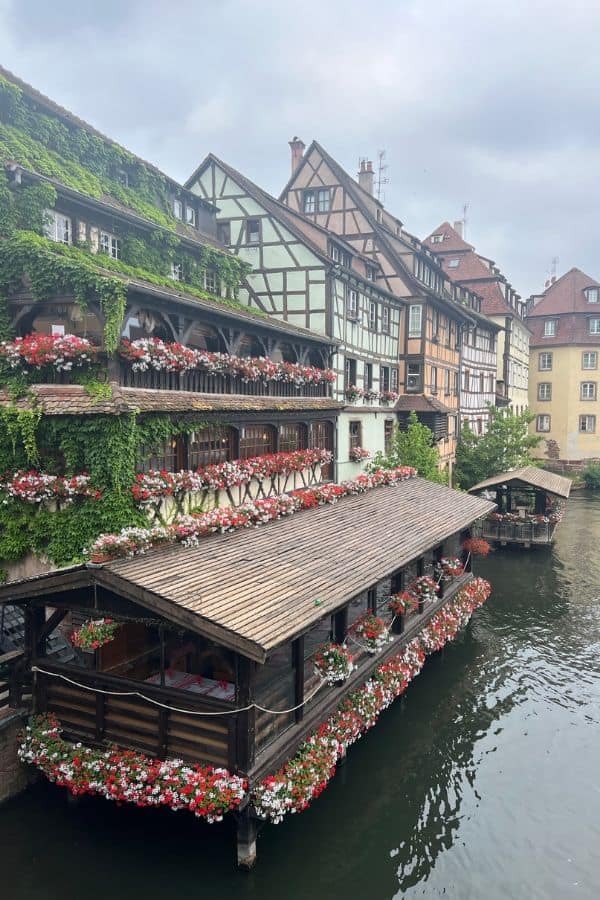 Tell us about the process of obtaining your French residence visa.
I have a visa called a "visa long séjour valant titre de séjour" (VLS-TS). It translates to "long-stay visa equivalent to a residence permit," and it is the visa that a retiree obtains. It is renewable annually.
The French government's Visa Wizard guides you through the process of determining what visa you need and the supporting documentation required.
I applied online. Applications are handled by VFS Global ("VFS"), which has locations throughout the U.S.
After applying online, applicants must schedule an interview with VFS through their website. An applicant can choose any day and time available. Sometimes there is an opening for the next day.
We chose an appointment two months later to give ourselves time to gather the required paperwork. We also wanted to ensure we understood the process to avoid being rejected the first time.
We called VFS customer service several times to ensure we had applied for the proper visa and that we fully understood the requirements. Calls to customer service are free. However, if you feel unsure of the process and want professional help, VFS will help you fill out the form and provide advice on the paperwork, for a fee.
Our interview was at the VFS New York office. We brought our printed application forms, one for each family member, and all other required documents. The interview was brief, and they asked basic questions, such as, "Why do you want to live in France?"
VFS sent the packet to the French embassy in Washington, D.C., where they reviewed and approved it a week later. They sent the approval notice back to VFS, which in turn notified us to pick up the visas.
You are required to move to France within three months from the visa approval date. Otherwise, you need to explain why you did not move, or your visa could be canceled, and you would need to start the process over again.
How does the cost of living in Strasbourg compare to the U.S.?
Compared to the U.S., Strasbourg is inexpensive.
We pay 990 euros for a two-bedroom apartment on the 14th floor of a nice, relatively new and quiet building (water and heat included). We've been told that we pay too much, because you can find the same apartment somewhere else for as low as 600 euros. However, those lower prices are usually in old buildings or noisy streets, or the heating system may not work so well.
Our monthly basic budget to live in Strasbourg for two adults and our daughter, including rent and transportation, is no more than 2,500 euros. It is up to each family how much more to spend on restaurants, entertainment, private school, extracurricular activities, and travel.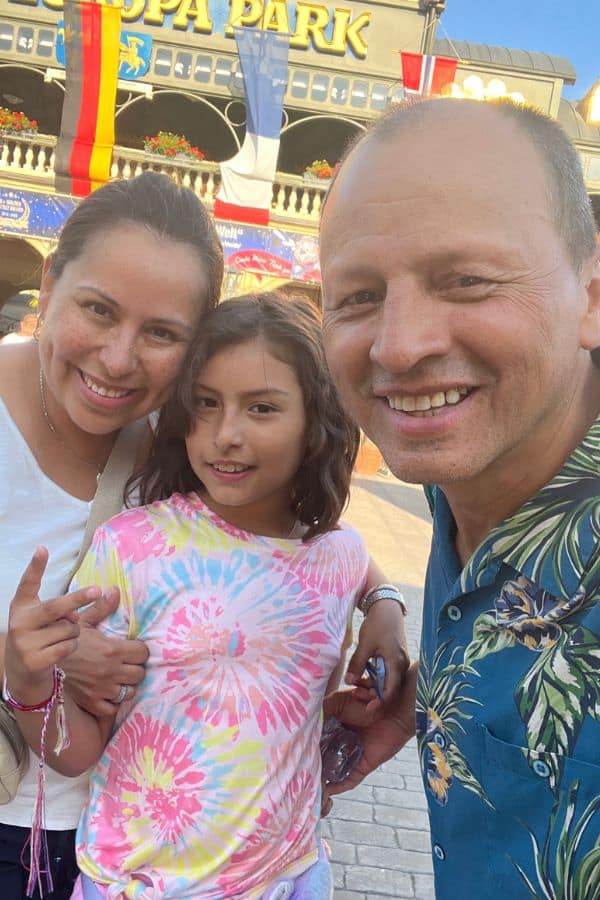 Besides our basic budget, our first year here we paid 12,000 euros for a private international school for our daughter.
Throughout the year, my daughter participates in extracurricular activities such as gymnastics, ice skating, swimming, and karate. Also, students in France have an average of two months of classes followed by two weeks of vacation. During school breaks, most parents register their children for art schools or other activities, usually offered by government entities. Some families opt to travel in France or abroad.
All of these activities, compared with those in the U.S., are very inexpensive. For example, my daughter is on a gymnastics team four hours per week, and we pay only 280 euros for the whole year. My daughter was in gymnastics in New Jersey and we paid $1,520 a year for only 45 minutes per week!
We eat out two or three times a week, sometimes in the neighborhood restaurants and sometimes at more expensive places. A good lunch costs 12 euros (without beverages, but they provide a free "carafe d'eau," or carafe of water). We frequent an excellent Japanese sushi restaurant, and we pay 20 euros for all-you-can-eat sushi. It's only 10 euros for children younger than 10 years old.
Gyms are rather expensive, with an average cost of 60 euros per month. Also, they do not have all the services most American gyms have, but a second family member pays 10 euros a month and can go to the gym one day per week.
You need to add money to your budget for vacations, as there are many places in France and Europe that are worth a visit. The good news is that traveling within Europe is much cheaper than in the U.S., especially when reserving ahead of time.
Education for your daughter was one of your priorities when choosing where to live. How are the schools in Strasbourg?
My daughter attended an international school our first year in Strasbourg. With little prior knowledge of the language, she was having conversations in French just two weeks after starting the school year. Now she speaks French fluently.
There are public bilingual schools in Strasbourg. Some of them teach two days in German and two days in French per week.
I have heard good and bad comments about the public school system. I can only say that if a parent is involved in their children's education, the students most likely do well.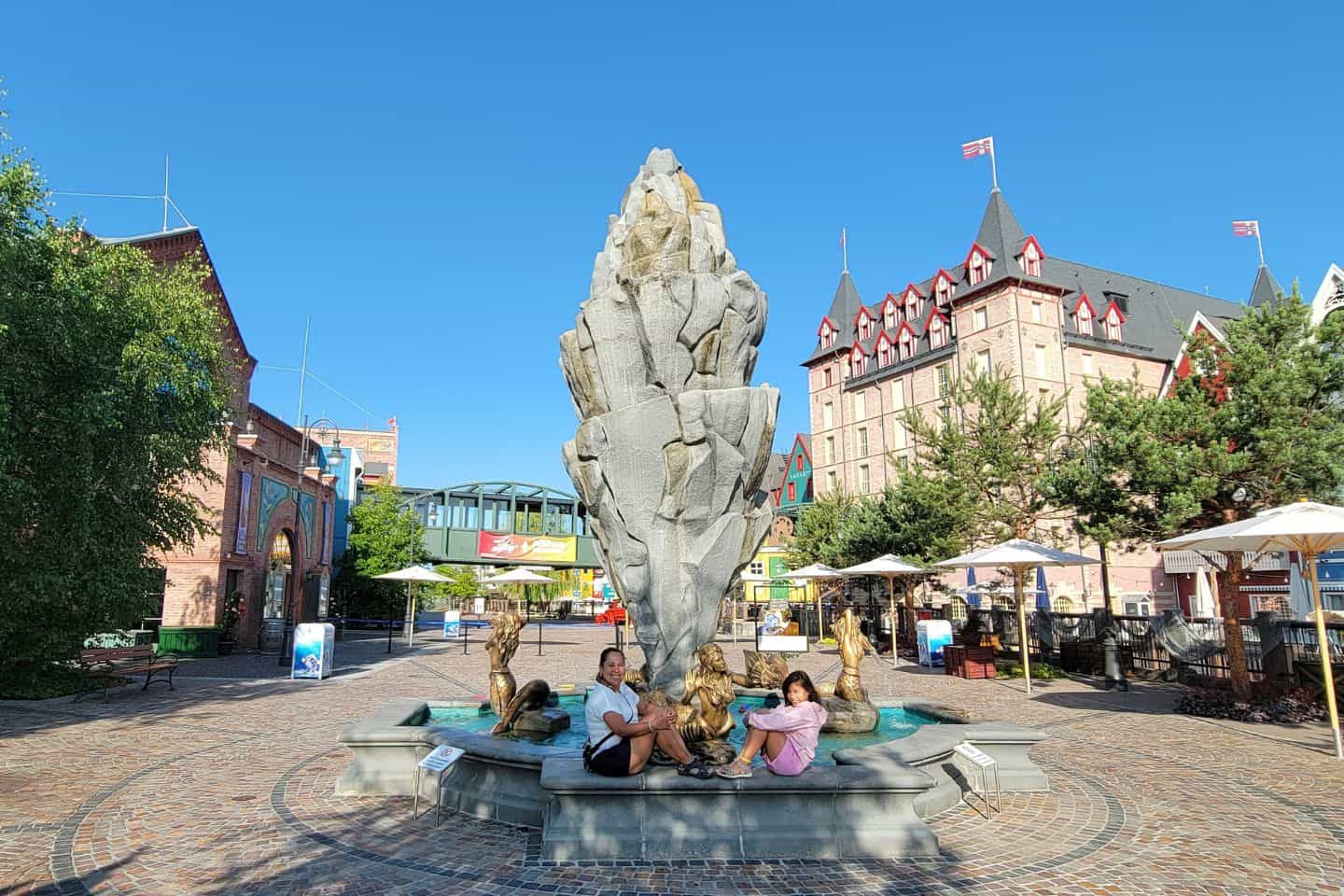 The positive side is that the public schools in France are free, and aftercare costs just a few euros. The negative side is that when there are strikes in the city, sometimes school activities are affected, and parents need to pick up students earlier.
There are several good or excellent private schools, but they cost more than 10K euros per year.
This coming year, my daughter will attend a public school, École Européenne de Strasbourg. This school is unique. It is reserved for families of people working at the European Parliament, but it offers seats for the public if there are vacancies.
I was lucky. I applied and got one of those vacancies for my daughter. You need to contact them as soon as you think you want a seat for a student. They will walk you through the requirements and dates to submit the proper forms and documentation.
How did your daughter adjust to moving to France?
My daughter adjusted well, because before we came to this country, we set expectations, and she knew she was going to live in France.
Also, when we received the visas, I placed her in French online classes for two months, just one hour per week. The classes allowed her to become familiar with the language and to focus on the idea that she was going to learn French.
This was a way to introduce her to the French language without pressure. We did not even ask her how much she was learning in her classes.
Here in Strasbourg, she attended an international school where she had Mondays and Thursdays in English, with one after-school hour in French. Wednesdays she had three hours of conversational French, and Tuesdays and Fridays, all day in French.
Even with this French/English schedule, my daughter had a lot of stress during the first two months. She felt that she was not up to the level of other students in her class who had been at this school for 3 or 4 years.
This is where the parent-student communication is so important; to assure them that they are doing well and to point out that the other students had been there much longer than her. My daughter overcame her anxiety and regained her focus.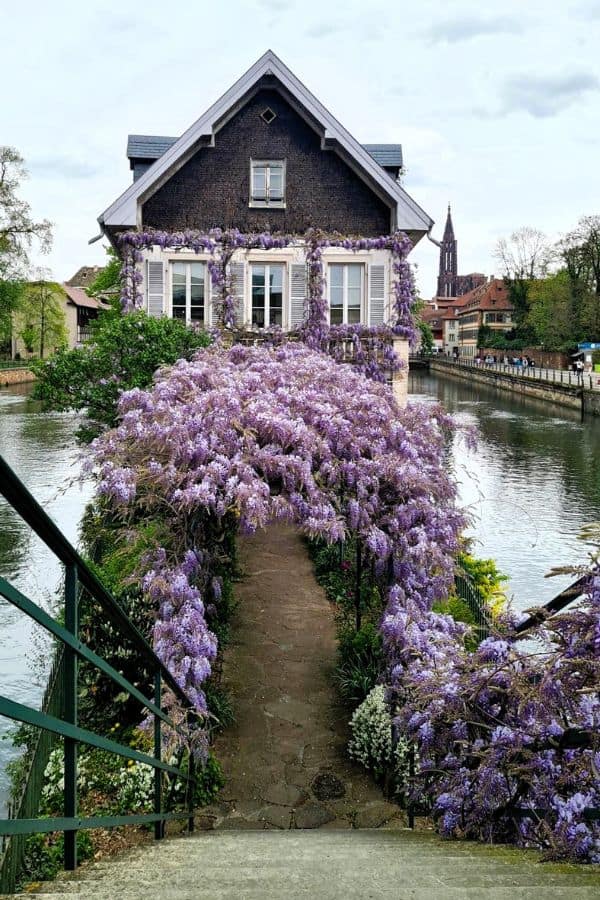 Do you speak French? If not, is it difficult to navigate daily life?
No, I do not speak French. It is difficult to navigate daily life if you do not know basic words, as French people do not like when you start off a conversation speaking in English.
However, entering a cafe and offering a greeting in French opens the doors of success with locals. French people like for you to speak the first words in French, then they will help you navigate in English.
Remember, French people love their language. If you ask a French person "Do you speak English?" the most likely answer is "NO!" But if you ask with a greeting, "Bonjour, parlez-vous anglais?" the most likely answer is "A little" (even if they know better English than you!).
I use my Google translator a lot. After exchanging greetings in French, I show my phone with whatever I need to ask, in French. They are fine with it. I plan to learn French this year, although I have never had a bad day without it.
Do you have French health insurance? Is the medical care good?
Long-term visitors must have health insurance that is valid for the entire duration of the visa. You can also purchase additional health insurance in France.
I use TRICARE Overseas and do not plan to buy French health insurance, because TRICARE seems to work for us. I have not sent a claim yet, as we do not visit the doctors often, and the bills are inexpensive.
Note from Poppin' Smoke: military retirees who are enrolled in a TRICARE plan are covered worldwide. Here's how it works.
The medical care is excellent! The pharmacies help you as much as they can, and they take the time to listen. My wife and daughter have gone to the hospitals and to private doctors. We have only positive comments about pricing, service, customer service, etc.
The doctor and dentist fees are very reasonable in France (27-80 euros). The medicine is also inexpensive.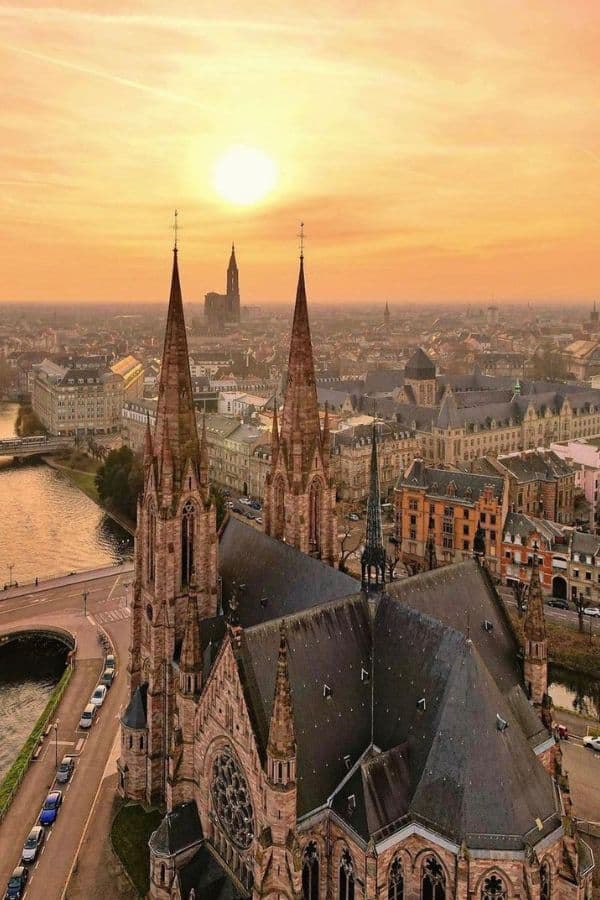 The first time my daughter developed a fever, I went to the pharmacy and received a very effective medication for less than 3 euros (no charge to insurance).
On another occasion, I took her to the emergency room as a preventive measure after she had a minor accident while ice skating. The hospital asked if we had French insurance, and we told them that we had our own insurance and that we would pay cash.
They took x-rays, recommended over-the-counter medicine, and after 30 minutes we were out of the hospital. We paid just 20 Euros. They said they would mail a bill, but after four months, we still have not received one.
Tell us about daily life in Strasbourg!
As a retiree, my daily life is very simple: I focus on my family. But there is so much to do and see in Strasbourg that life can be as slow- or as fast-paced as you wish.
I wake up and have a cup of coffee, and then I take my daughter to school, sometimes by bus and tram, and sometimes by bicycle or scooter. I sightsee downtown on my way back from school and usually stop at a coffee shop for a second cup of coffee and some delicious cake.
I return home and work on my daily routine of "things to do," such as grocery shopping with my wife.
In the afternoon, my wife and I pick up our daughter from school and return home to do homework or go to the park. There are many parks and public places to relax. Also, as I mentioned, my daughter is involved in several after-school activities.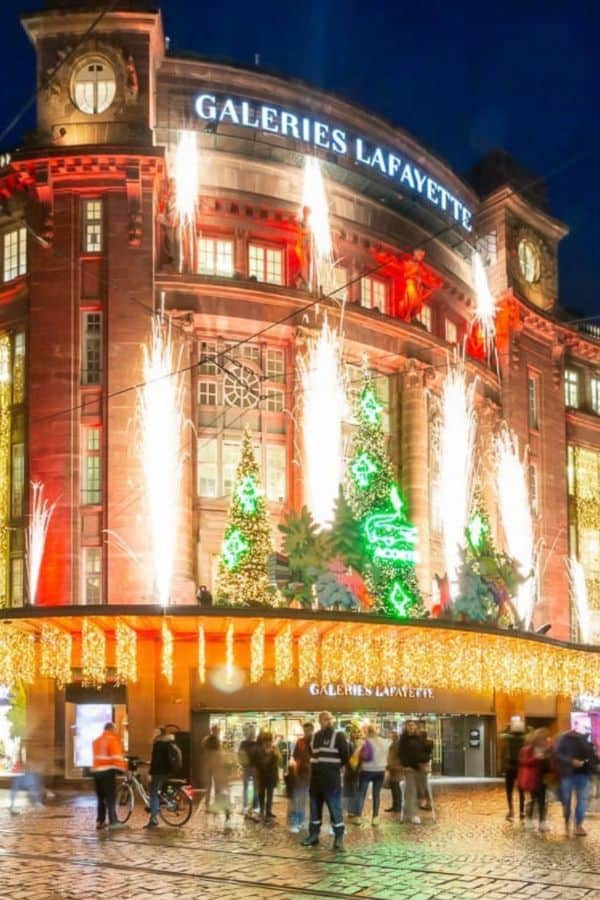 We eat at restaurants at least twice a week. There is a large variety of restaurants of all cuisines and price points.
I have decided to learn French this year, by watching YouTube, going to the library, and then taking courses at the local university to learn how to speak, read, and write properly.
These university courses do not cost much. My wife has been going to a popular university for French A1 and A2, and each semester course cost about 400 euros for 3 hours a day, three times per week. There are also lower cost courses available.
Do you feel "accepted" in the local community?
We are very welcome in our local community and anywhere we go in France. The bottom line again is "know their culture and live by it when interacting with the French community."
It's easy. It's simply a matter of adjusting to "living abroad." It's not the same as living at home; it's much better IF we understand the advantages and "gifts" that other communities offer.
Many people in other countries or tourists here tell me that French people do not smile. Yes, it's true that they do not walk around with a smile on their face. But they are ready to smile if you are courteous and greet them with a sentence that encourages a smile, e.g. "Bonjour comment-allez vous?" Then, if you do not speak French, they will speak to you in English. I've had the same experience everywhere.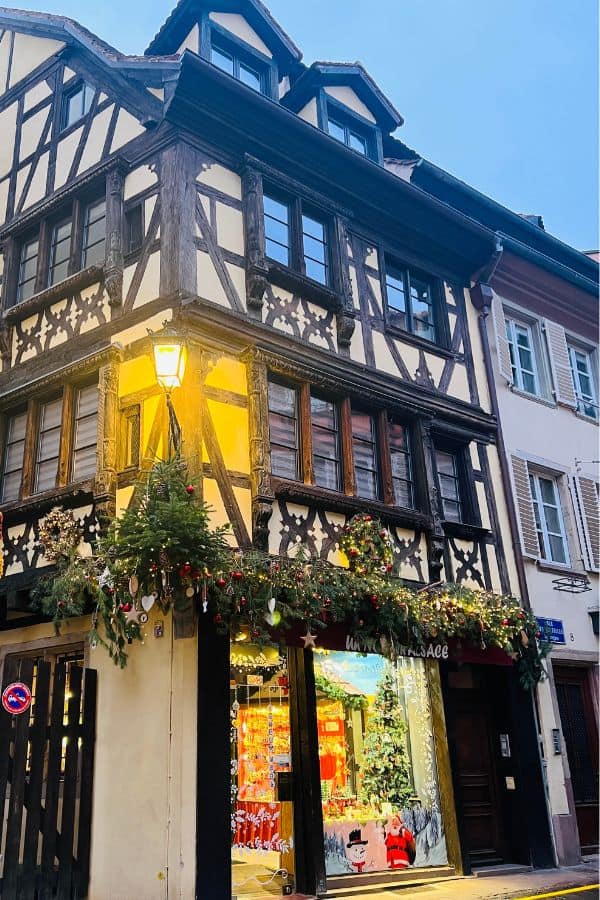 Our best friends are a French lady and her family. When we tell them how happy we are living in France, and how great French people have been with us, she says, "Do not expect that everyone will be so nice. You may be surprised."
Yes, we know that everywhere in the world, there are a few bad apples. But in more than a year of living in France, and with our extensive local activities and traveling, we have not encountered any yet.
What do you like about living in France and specifically, about Strasbourg?
I like everything! I visited Strasbourg a couple times before we moved here, and I fell in love with the city. Living here, we have discovered many more reasons why Strasbourg is an excellent place to live.
Strasbourg is a beautiful, safe city. Nothing is too far; you have it all! And you have many charming small towns in the surrounding area. The public transportation is inexpensive and efficient. It's free for most students, and senior citizens pay half price.
The European Parliament is a major source of "pride" for the city. Also, there are many cultural activities in the parks, plazas, and buildings throughout the year.
We lived in a house in the U.S., and in Strasbourg we live in a two-bedroom apartment. It's a smaller living space, but we are happier!
Of course, it is also because the apartment is well situated. It's in the Esplanade district by the university. This area has great public transportation, lots of stores, and many recreational and educational facilities, but it is peaceful.
The best part is, the view from our 14th floor apartment allows us to see the sunrise and the sunset, as well as a large part of the city.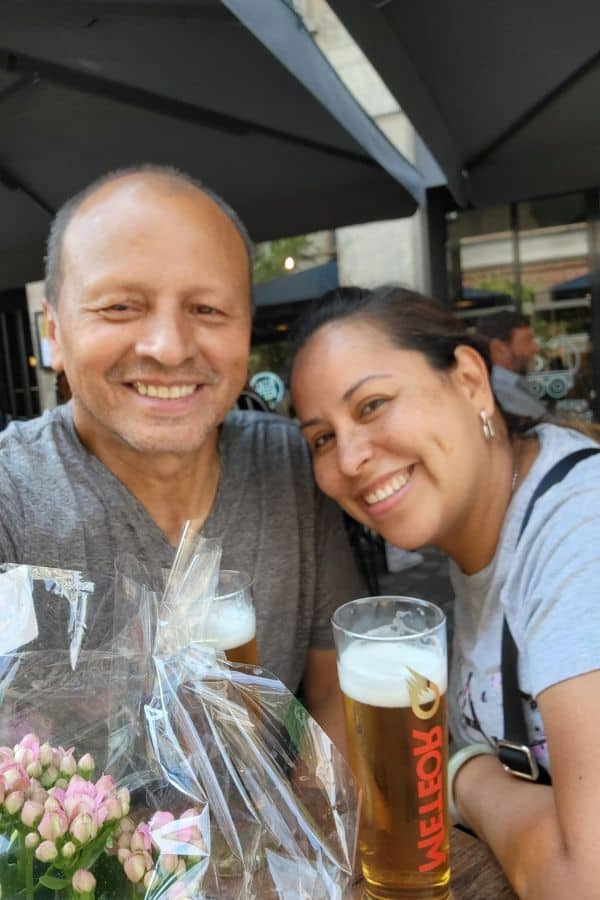 The food in Europe is tastier and usually healthier. I never allowed my daughter to order lunch at school in the U.S., but in France, she orders lunch at school every day. She has learned to eat many things that she would not even try in the States. Also, teachers check the students' backpacks and remove "junk" food (they return it home at the end of the day).
I also enjoy the affordable travel and proximity to other countries. Now my daughter is fluent in French, Spanish, and English, and she speaks a bit of German. Living so close to Germany, in time, she will also become fluent in German.
What are some challenges of being an expat and/or living in France?
Most French people do not make much effort to ensure expats feel welcome, although it has changed a lot in the past several years. But if you show an interest in their language and their country, you can have honest and caring friends.
The way of doing things in France is definitely a challenge, even for people who have ample time to spare and good organizational skills. For example, it was difficult to open a bank account – very time-consuming and lots of paperwork. However, you need a bank, because many bills, such as children's sport activities, rent, and utilities, are paid by direct deposit.
Also, expect to wait in line, especially for government services, but also in stores or even travel agencies. People take their time to answer customer questions. No one complains while waiting in line; it is the way of life here in France.
Strikes can become challenging, and destroying windows in stores and at bus and trams stops usually comes with them. If you stay informed on the strike schedule and avoid the problem areas, after a couple months it simply becomes a way of life. Surprisingly, Strasbourg is a students' city, but during the strikes few of them participate.
Finally, if you have a problem with cold weather, Strasbourg is not your city. December and January can bring a chill that goes through your bones.
Also, do not expect to have a regular summer season. Last year, the summer was as expected, mostly 80-95 degrees. This year we had large fluctuations in temperature and many rainy days. Our doctors prescribe vitamin D throughout the year to make up for the lack of sunny days.
What are your longer-term plans? Do you intend to stay in France for the foreseeable future?
As long as France keeps renewing our visas, we will live here for many years to come. We will apply for permanent residence once we are eligible.
We plan to learn French and possibly German, too. In this Alsace region, French and German are the most spoken languages. In Strasbourg, locals prefer speaking German more than any other language after French.
What advice would you give to anyone who is thinking of moving overseas? Do you have any specific advice for France?
If you are willing to leave your comfort zone, and you are willing to understand and live with other cultures, you are ready to move abroad.
If you have family, all of you need to "buy in" to the project of living abroad. It is important that everyone understands clearly the advantages and disadvantages of life overseas.
I was not born in the U.S., so for me it is much easier to understand and get acquainted with other cultures, as I have been in multicultural environments all my life.
If you are not willing to learn about and accept a new culture, then stay in your country of birth. Why bother to move abroad if you are not going to enjoy it? Understanding and accepting a new culture does not mean changing your own. You are simply welcoming a new culture while keeping your roots intact.
For people with kids, if you are moving to another country and your children will attend public school, make sure they are familiar with the language. Otherwise, for the first several months, you will most likely have unhappy children. They will get frustrated because they miss old friends, and on top of it, they cannot communicate.
Your children do not need to arrive in a foreign country already speaking the language, but they need some familiarity with it to avoid cultural shock.
You must read blogs and articles and talk with French people before deciding to live in France. France is beautiful and I love the way French people are, but again, I have lived all my life in a multicultural environment. French culture is very different from American culture. There is nothing you cannot tolerate, it's just different.
If you want to live happily in France, you need to find a way to understand their culture and their way of life. Then, adjust to it. Also, as I said before, make an effort to speak French. If you can make all this happen, you will live in paradise.
. . .
Should YOU move to France?
If Milton's story inspired you to research the possibility of moving to France, start with the French government's Visa Wizard to figure which visa would work best for your situation.
When choosing a city, we recommend renting an Airbnb or other short term apartment for at least a few weeks or months so you can experience life as a local. Use our checklist to help you find a good short-term rental.
Also, before you put the wheels in motion to move to any foreign country, make sure you can answer these 24 questions about your potential new home!
To learn about life in other countries, check out our other Expat Military Retiree profiles to read interviews with veterans living all over the world, from small towns in Europe to major cities in Asia!
Finally, if you are a member of the U.S. military community, join our Facebook group, U.S. Military Retirees and Veterans Living Overseas, to exchange advice, experiences, and information about living in a foreign country as a civilian.
All images courtesty of Milton Soler.