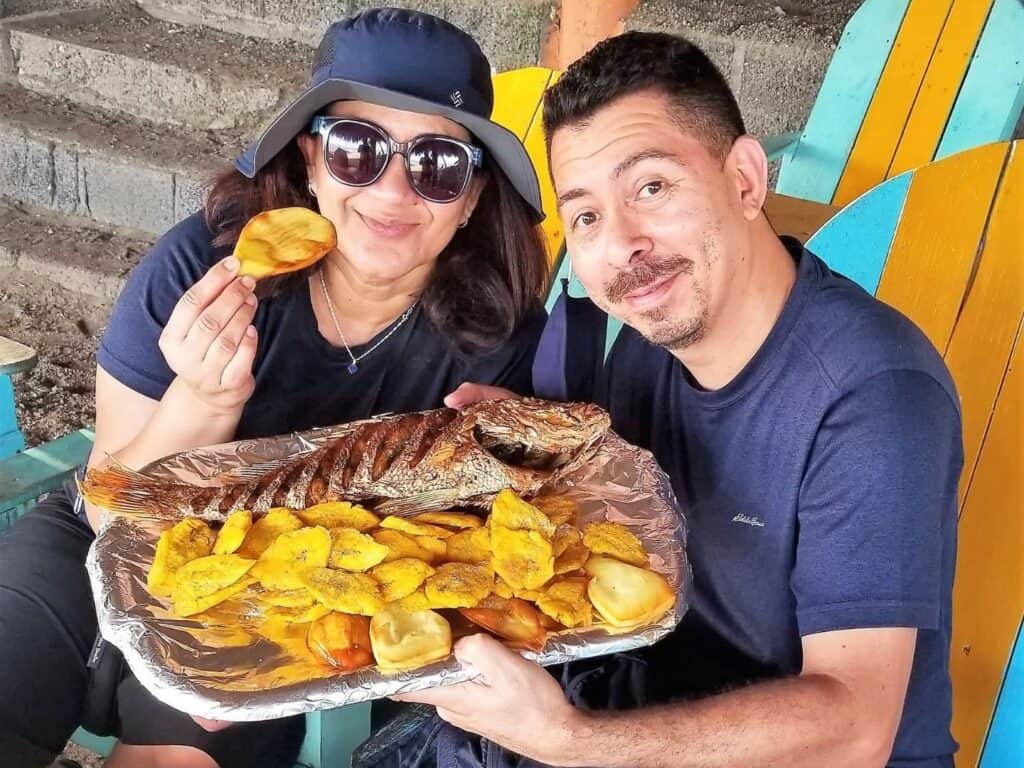 Donny Chamberland retired from the U.S. Air Force at age 45 and enjoys a life filled with family, friends, travel, and exploration. Unlike many transitioning service members, he chose an alternate path after military retirement and did not pursue a second career.
Rather than moving to a city in the United States where he would need to work for another 20 years before fully retiring, Donny opted to retire in the Dominican Republic. On this Caribbean island, a popular retirement destination, his military pension is more than enough for him and his wife, Victoria, to live the lifestyle they want right away, because the cost of living is so low.
Read this Q&A with Donny, part of our Expat Military Retiree Interview Series, to get the details on their move to the town of San Cristobal, life in the Dominican Republic, and Donny's advice for anyone considering retirement overseas.
Contents (click to expand)
Why did you decide to move overseas after retiring from the military, and how did you choose the Dominican Republic?
My wife and I were thinking about going "home" to Florida after the Air Force, but that meant I would have to work, since my pension would not be enough to sustain us. Some countries overseas are less expensive to live than the U.S.
After doing some research, we decided to take a leap of faith and move to the Dominican Republic. We chose it because my wife is from here, and her mother and family are here.
We picked the town of San Cristobal to live close to my mother-in-law.
What kind of residence visa did you need to move to the Dominican Republic?
No visa needed. Unlike the U.S., one can come to the Dominican Republic and live without paying for residence. You just have to pay an overstay fee each time you leave the country.
One can go and come back indefinitely. I have already left the country three times in the past 12 months and have paid three overstay fees. At this time, I do not plan to apply for permanent residency.
Note from Poppin' Smoke: Visitors can stay in the Dominican Republic for up to 30 days on a standard tourist visa. The Dominican Republic's official tourism website has more details about overstay fees and how to pay them. The immigration section on the government of the Dominican Republic website outlines requirements for other residence options, including a retirement visa, and residence for foreign investors. Please note that fees are listed in local currency, Dominican pesos.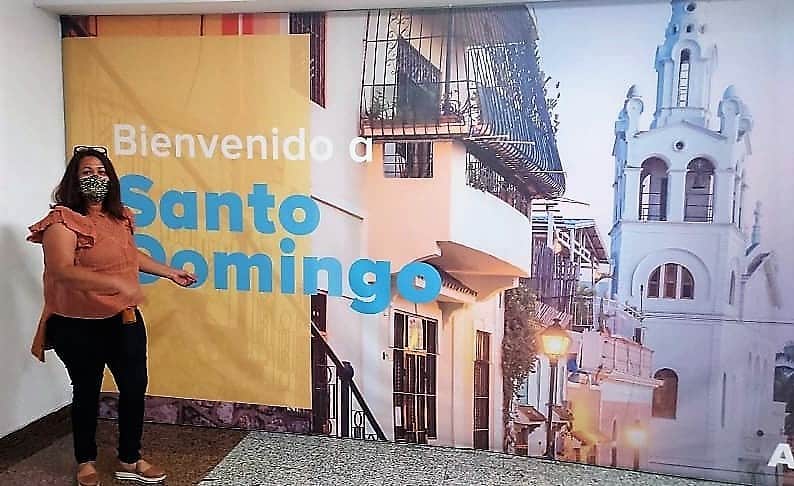 Did the Department of Defense cover the cost of shipping your household goods to the Dominican Republic as part of your final retirement move?
DoD covered around 3,000 lbs of household goods (HHG). They did not cover our vehicle, and we had to pay for taxes in the Dominican Republic.
I retired as an E-7, so I was authorized something like 12,000 lbs to move anywhere within the Continental U.S. The government calculated what it would have cost to ship 12,000 lbs from my last duty station (Madison, WI) to the farthest point in the U.S. (California).
So, if moving 12,000 lbs cost the government $15,000, then they calculated how much weight we could move to the Dominican Republic at the same cost. That equaled 3,000 lbs.
We had about 7,000 lbs of HHG and downsized to 3,000 so we would not have to pay anything out of pocket, except for local Dominican taxes.
Check out Donny and Victoria's YouTube video about receiving their HHG and picking up their vehicle from customs!
How does the cost of living in the Dominican Republic compare to the U.S.?
The only reason I was able to retire last year at age 45 was because MOST things in the Dominican Republic are less expensive than in the U.S. My military pension goes a long way here.
A foreigner with some kind of pension could survive here with a monthly income of around $2,000. The average salary for locals is not much. Maids make about $150 a month, a sergeant in the police makes about $500 a month, and a doctor/dentist earns about $900 a month.
In some local areas, you could find a 2-bedroom apartment for around $250. We live in a "local" city and pay $350/month for a 3-bedroom 2-story house. In Santo Domingo and the "foreigner" or tourist areas, like Punta Cana or Puerto Plata, you will pay U.S. prices.
Our water bill is around $8 a month. Dinner will depend on the kind of restaurant, local or fancy, but a local restaurant is about $12 or less for two people.
Where do you get your medical care and dental care? Do you have any kind of local insurance plan?
We use TRICARE Overseas for health care. We do not have dental insurance.
So far, I have not sought medical care here in the DR. If I did, I would go to one of the private hospitals. I am told they are better quality and better service.
I plan a trip to the U.S. once a year and do my yearly VA health/medical checks.
We went to the dentist, and I paid somewhere around $40 and my wife's visit was around $65.
Here, you must wait a little longer to get seen, but overall, not a bad experience.
Note from Poppin' Smoke: When using TRICARE Overseas, you must pay the provider directly and then submit the claim to TRICARE for reimbursement. Read more about how to use TRICARE overseas in this article.
Is the Dominican Republic safe?
Just like any country, some parts are safer than others. We have been here for about 17 months, and we have had no issues. We purposely live in a 24/7 secured gated community, we do not drive to known "dangerous spots," we try not to drive too much at night time, etc.
You and your wife speak Spanish – do you think it would be difficult to navigate daily life in the Dominican Republic for someone who does not speak the language?
There are many expats in the Dominican Republic who do not speak Spanish. They mainly stay within an "expat" community without having to speak the language. Staff at resorts, rental car companies, and attractions, for the most part, speak English.
If someone wanted to venture out and explore the "local community," which we highly recommend, and they spoke no Spanish, yes, it would be difficult to navigate.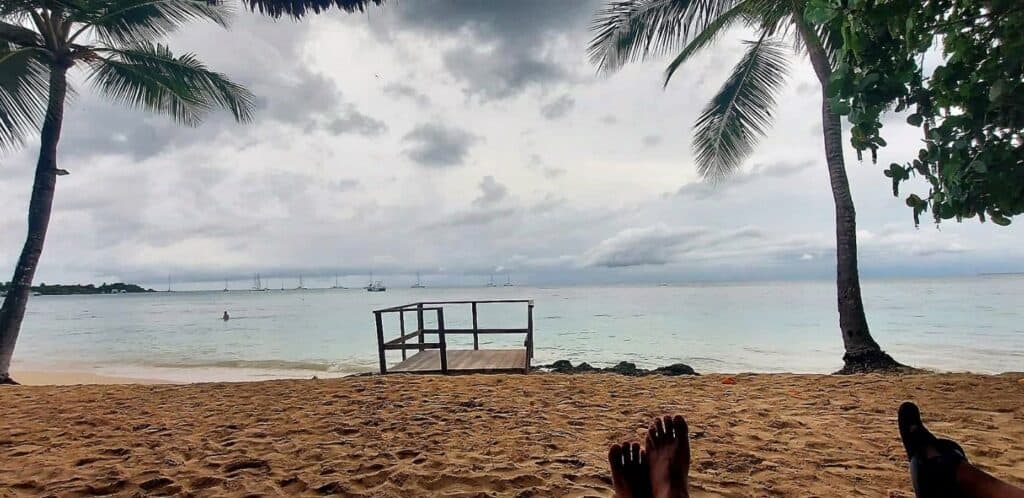 Tell us about life in the Dominican Republic. How do you spend your days?
I stay busy with four things: Visiting family/friends; working on our YouTube channel; studying Japanese; and sightseeing/traveling/exploring.
| Related Reading: Retiring in Medellin, Colombia
San Cristobal is a smaller-type city, so here we do some grocery shopping, get gas, pay our bills, eat, etc. The capital of the Dominican Republic, Santo Domingo, is only about a 20 minute drive, so we go there for the mall/shopping and movie theater.
What are some of the pros and cons of retiring in the Dominican Republic?
Some of the pros are:
The cost of living.
Tropical climate – it's summer all the time.
Slow-paced living.
No political division.
The word "minority" does not exist here.
The cons are:
Time. It seems like people do not respect time here. They say "in the morning" and show up in the afternoon, for example.
Customer service. They say, "we will be there to do this or that" and then: nothing. They don't answer texts/phone calls.
Where we live, there is no good internet provider.
Sometimes the electricity goes off (thank God for our inverter and batteries).
No respect for traffic lights/pedestrians.
Is there anything you wish you had known or done differently prior to moving to the Dominican Republic?
Yes, currently we are renting with an option to buy. We do not want to buy, so now we must move in a few months. I wish we would have rented a house without having an option to buy.
What advice would you give to anyone who is thinking of moving overseas? Do you have any specific advice for the Dominican Republic?
Do your research.
Join a country-specific expat group on Facebook.
Do not compare the U.S. to the other country ("well, things in the U.S. are done this way.")
Learn the language and about the local culture.
Rent an Airbnb first before you sign an actual lease.
If you are thinking about moving to the DR, come and visit a couple times a year. Do NOT just stay in an all-inclusive resort, that is NOT the Dominican Republic.
What are your longer-term plans? Do you intend to stay in the Dominican Republic for the foreseeable future?
As long as my mother-in-law is alive, we will be here. Down the road, I'm not really sure. Maybe we will move part-time to Panama. I have no thoughts of working again, because I enjoy retirement and I am busy as it is, even more now that we adopted a puppy. My plate is full.
Check out Donny and Victoria's YouTube channel to learn more about living the good life in the Dominican Republic! They share Dominican culture, gastronomy, cost of living, and day-to-day life. As a bonus, their channel is bilingual in Spanish and English!
Also, if you are a member of the U.S. military community and would like to exchange advice, experiences, and information about living in a foreign country as a civilian, join Poppin' Smoke's Facebook group U.S. Military Retirees and Veterans Living Overseas.