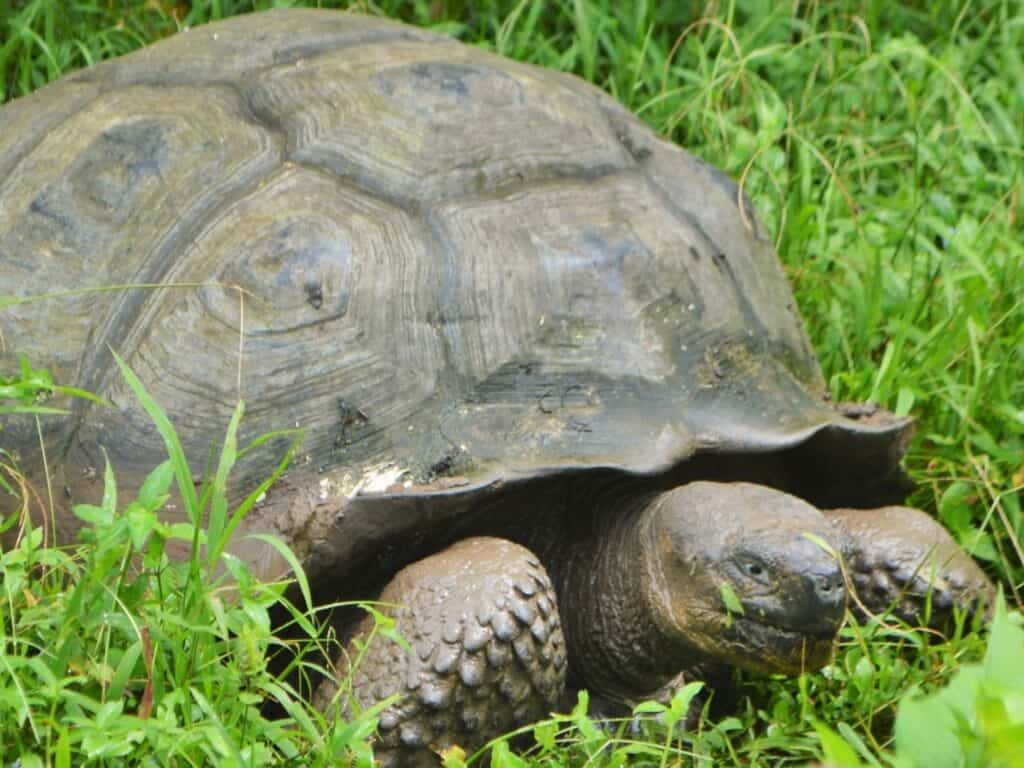 "Do people actually live in Rome?" My 16-yr old niece asked me that question as we exited our hotel and joined the throngs of tourists trekking to the Colosseum.
It was my niece's first time in Europe, and we kicked off the trip by seeing as many of Rome's epic sites as we could squeeze into 3 days. While her question made me smile, I understood why she wondered whether this beautiful ancient city, which seemed to exist solely for the tourists toting cameras and selfie sticks, had "regular people" living there.
I assured my niece that Rome does, indeed, have full-time residents. At that moment, I was reminded of why her uncle and I prefer "slow travel" when we have the luxury to take our time. Slow travel allows us to live, eat, and experience life like the locals, which gives us a better understanding of a destination than merely visiting the tourist sites.
Here's what we mean when we talk about "slow travel," why we love it, and how you can incorporate elements of slow travel into any trip, no matter how short.
Contents (click to expand)
Traditional Tourism vs Slow Travel
That particular trip to Italy was a very special vacation with my mom and niece. Mom and I were on a mission to show my niece some of the most famous places in Italy with only 10 days at our disposal. So, we stayed in hotels, a few nights in each city, and packed our days with as many must-see sites as we could manage.
Our whirlwind tour of Italy is the way many people travel: they visit the most famous highlights of a destination and move on to the next city, seldom encountering people or places outside of the tourist infrastructure.
Slow travel is a completely different way to visit a destination and interact with the local population. The goal of slow travel is to experience life – from mundane tasks to special events – as a local resident.
Instead of trying to check every major tourist attraction off the list, the point of "slow traveling" is to walk away with a taste of what it's like to live in a place, or at least get a better understanding of the local people and culture.
(Accidentally) Joining the Slow Travel Movement
Long before we were aware of the slow travel trend that has become increasingly popular in recent years, my husband and I were planning to take a 1-year sabbatical to travel full-time after he retired from the military in 2015.
We predicted that we would find full-time travel completely exhausting and probably not sustainable if we traveled like tourists, constantly on the move, staying in hotels and living out of our suitcases. That style of travel would also break our budget, given that we had no interest in staying at hostels or backpacking like college students.
So, we agreed that we would use Airbnb and similar sites to find short-term apartments in each city and that we would limit the number of places we visited within that year so that we would not spend half of our time in transit.
How long would we stay in each location? Until we felt like leaving. In some places, that was a few weeks. In others, it was many months.
Slow Traveling the World
We kicked off our year of travel with a 3-month road trip within the U.S., then flew to Europe and maxed out our 90-day stay within the Schengen zone. In that time, we visited only three countries: Germany, France, and Spain.
Our leisurely route included 10 days in a cozy studio apartment in the mountains of Bavaria; a full 2 weeks exploring Normandy; and several weeks in cities in France and Spain that we randomly picked from the map.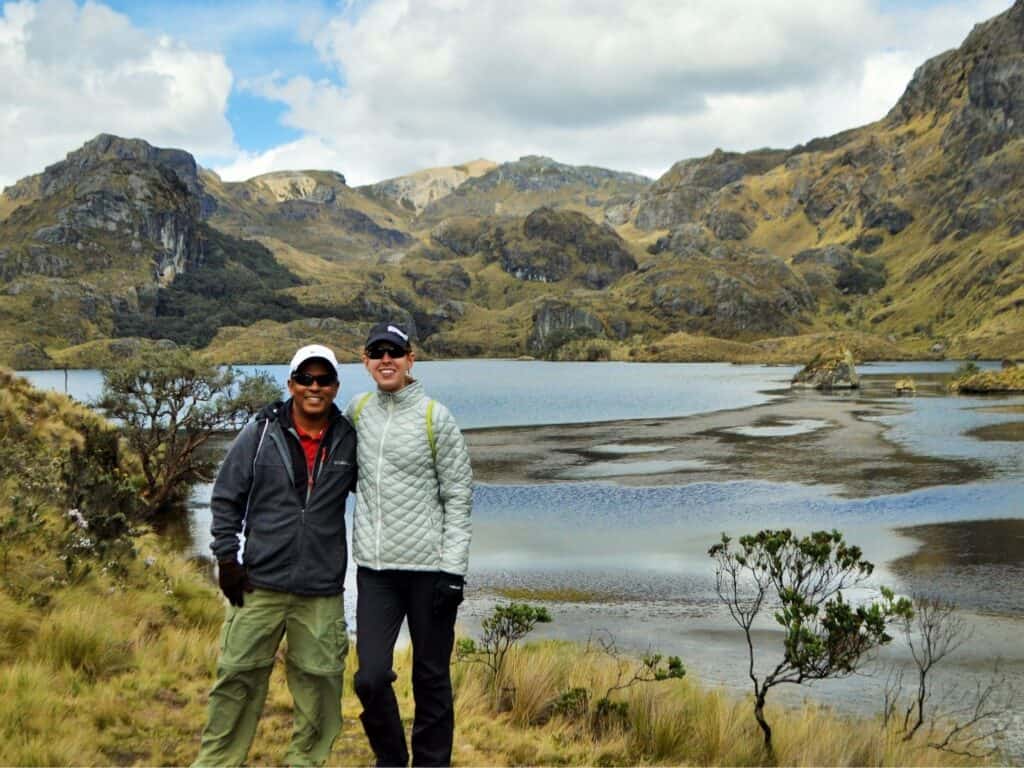 Our next destination was South America, and we started in Ecuador with the idea that we would move on to Costa Rica, Panama or one of the other neighboring countries after a few weeks. But the tiny country of Ecuador had so much to offer that we spent 2 months there before returning to the U.S. to refresh, visit family, and hop a military flight to Hawaii in time for a friend's wedding.
We wrapped up our first year of travel with a trip to Japan, where we spent time with my husband's relatives, and enjoyed the less-visited island of Kyushu.
| Related Reading: How (and Why) to Rent a Car in Japan
All this time, we stayed almost exclusively in short-term apartments, made great friends, attended weddings and parties, and enjoyed many home-cooked meals prepared by locals.
Long-term slow travel suited us well, and we eventually realized that it was less expensive than living full-time in the United States. We've been slow traveling on and off for more than 7 years and recently moved to Spain.
What Does it Mean to Travel Slowly?
As avid slow travelers, we often choose an apartment in a residential neighborhood instead of one in the most visited parts of the city. We shop at the local grocery stores and markets, and we prepare many of our meals at home.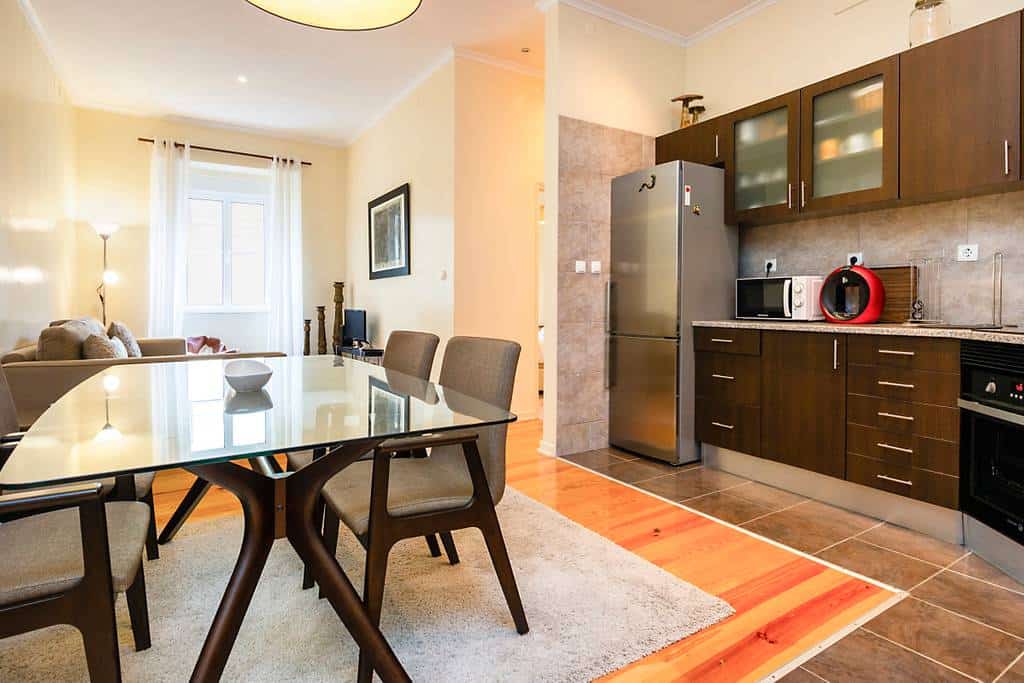 We often don't see the most popular "things to do" in a city, and we definitely don't visit a record number of countries in a short time period. But I would argue that we experience the places we visit much more in-depth than if we rushed to every museum, castle, and cathedral we could find.
| Related Reading: Slow Travel in Bordeaux, France
For me and my husband, slow travel also means that we make most travel arrangements at the last minute. Why? Because we never know when we will stumble upon a city we love.
It's disappointing to leave a place we're enjoying, only because we've already booked transportation or lodging at the next destination (that's one reason why Space-A military travel works well for us).
You could call it a tradeoff. We choose to spend less time in transit and more time simply enjoying where we are. We visit fewer places, but the places we visit are more memorable.
The Benefits of Slow Travel
This slow or "local" style of travel was what we envisioned as we contemplated our year off, and it was rewarding as we imagined. Some of the advantages to slow travel are:
It helps you live and experience a country vs. simply visiting and doing the tourist things.
It is less expensive. By staying in a home or apartment and preparing some of your own meals, you save money.
You avoid travel fatigue. Eating in restaurants every meal and constantly moving from place to place gets exhausting. Traveling slowly and establishing a temporary "home" is much more relaxing and gives you a chance to enjoy where you are, rather than thinking about how you will get to your next destination.
Slow travel is more memorable. Let's be honest. When you hop from one tourist destination to another – a museum here, a famous church there, some ancient ruins, a picturesque little town that everyone said you had to see – it all starts to run together. When you travel slowly, you remember the truly unique, personal experiences and the people you meet.
How to Slow Travel, Even on Short Trips
You don't need several months of time at your disposal to reap the benefits of slow travel. Even if you have only a week, there are many things you can do to get more than just a tourist experience.
Living Local: The Best Alternatives to Hotels
A key element of slow travel is "living like a local." By staying in a house or apartment, whether for a week or several months, you save money and experience local living.
You have many great choices for "local style" accommodation. Depending on your budget, desired level of privacy, and appetite for adventure, try one that suits you.
Short-Term Apartment/House Rentals
If you want a place all to yourself, you can use one of the many apartment and vacation rental websites. We use Airbnb and VRBO all the time and have had great experiences.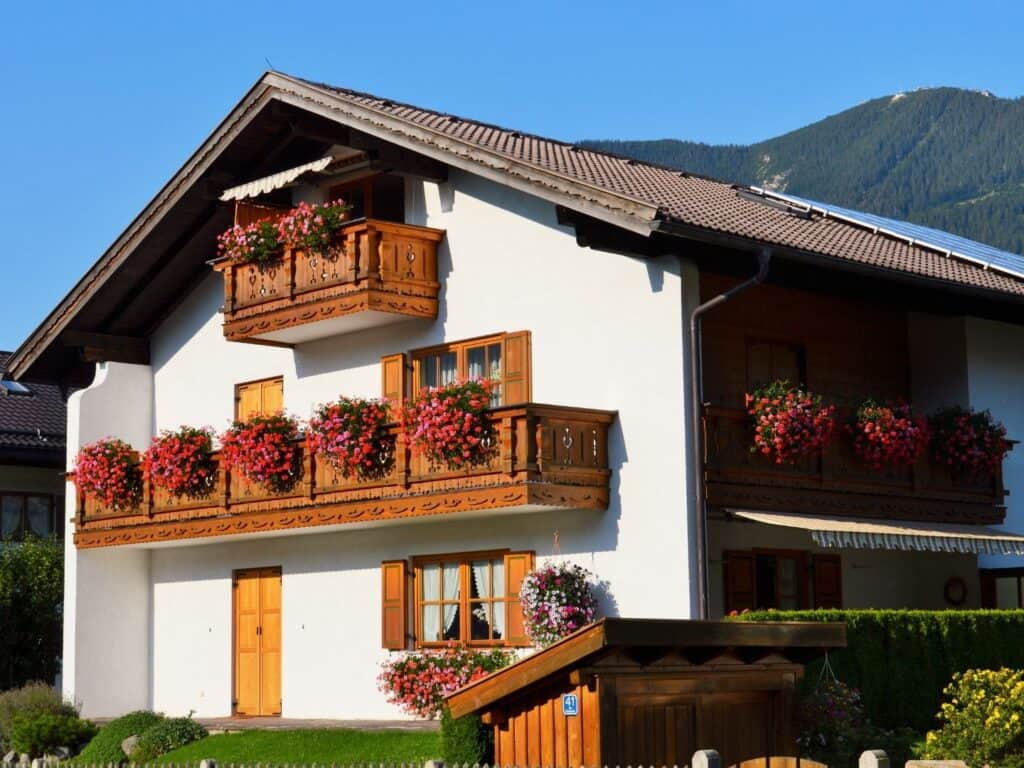 You can also find short-term apartments on Booking.com. Many of the properties are a hybrid between a hotel and an apartment, meaning they offer some of the services and amenities of a hotel, such as a reception desk, housekeeping service, or airport shuttles. (We stayed in this apartment and this one in Madrid).
Those sites are among the most popular and well-known. If you keep your eye out, you can also find many other sources of short-term rentals, some of which are less expensive if they don't tack on service or cleaning fees.
In Japan, a friend recommended a corporate-style apartment that rents rooms on a weekly or monthly basis. In Spain, we met a local whose mother had a beachfront apartment available for rent.
We also found apartments on real estate sites specific to the city or country we were visiting. Other sources of apartments include Googling [name of city] + apartments or doing a similar search on Facebook.
Click here to see the checklist we use to find the best short-term rentals based on the 50+ apartments we've rented around the world!
Renting an entire house or apartment is best if it's important for you to have your own space without sharing a kitchen or bathroom. If you are willing to sacrifice a bit of privacy, you can find even cheaper accommodations.
Shared Accommodations
Through Airbnb, you have the option to rent the entire property, a private room, or a shared room. In some cases, a private room has a private bathroom or even a separate entrance, as we had when we used AirBnB in St. Petersburg, Florida.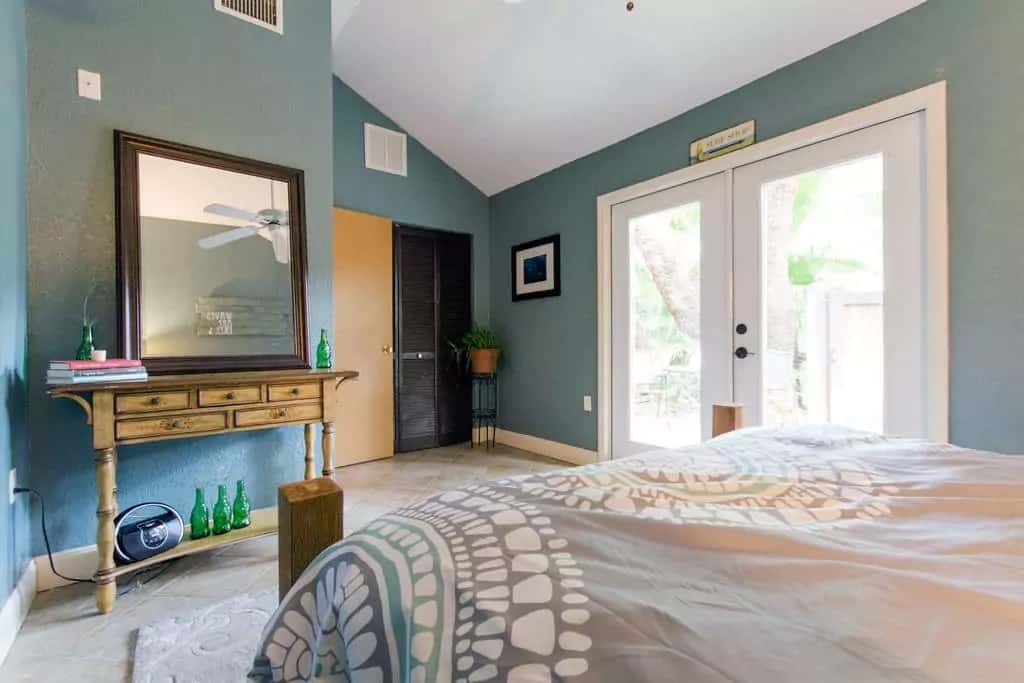 More often, a shared room means you're sharing a bathroom with the host and/or another guest. Depending on the property, you may have use of the kitchen, TV room, washing machine, or other common areas of the home.
If you want a completely free room, you can try Couchsurfing, where hosts offer accommodations ranging from a separate bedroom to a sleeping bag on the living room floor.
House and Pet Sitting
Another way to get free lodging while slow traveling – with more privacy — is by house sitting. You stay in someone's home and take care of their pets, plants, or other aspects of household maintenance. In exchange, you live in their house for free.
| Related Reading: How to Become a House and Pet Sitter
House sitting gigs range from a few days to several months or more, and the amount of "work" you must do varies widely. if you love animals and you're up for a little extra responsibility in exchange for saving a lot of money, this is a great option.
Two popular house sitting websites are Trusted House Sitters and HouseCarers.
House Exchanges
If you have a house or apartment in an area that other travelers want to visit, you can try slow travel by participating in a house exchange (aka home swapping).
With a house exchange, you stay in someone else's home, they stay in yours, and you both have free accommodation.
House exchange websites are membership-based and generally require a nominal annual fee to participate. Once you become a member, you can send inquiries to other members whose homes you would like to use in exchange for allowing them to spend an equal period of time in your home.
| Related Reading; Insider's Guide to Home Exchanges
House exchanges have been around for years, long before Airbnb became popular, and they are still a fun and inexpensive way to experience local life in a new city.
Slow (Food) Travel: Eat Like a Local
Eating is a major part of travel experiences. Many travelers follow their taste buds around the world in search of the tastiest and most interesting food. But there are better ways to enjoy local cuisine than dining in one of TripAdvisor's top-rated restaurants. Here are a few ideas for getting a true taste of the best food wherever you travel.
Pick a Restaurant with No Menu
While it's nice to choose what you want from a list, the restaurants with no set menu often have the most creative, freshest food.
Some of our best restaurant meals have been at places that had no menu. When we sat down, they asked us what we liked to eat. Then, they brought us the chef's creations based on the ingredients he had purchased at the market that day.
If you have dietary restrictions (as we do), it helps if you can communicate with the server at least a little bit, but in our experience, the delicious meals have been well worth the gamble of not knowing exactly what we would get.
Eat at a Local's House
A fun way to experience local cuisine and meet new people is through meal-sharing websites. These sites are similar to Airbnb, but instead of sleeping in someone's house, you eat a meal there.
The host publishes upcoming menus along with the prices, and guests sign up and pay via the website to join a meal. In some cases, the published menus are only representative of what the host can prepare; guests provide input or make specific requests. Some hosts offer cooking classes and teach guests how to make local dishes.
Two popular meal-sharing websites are EatWith and BonAppetour.
While in Florence on a solo getaway I used Eatwith and had a delicious home-cooked Italian dinner prepared by this amateur chef. She cooked several dishes that I had never seen on a restaurant menu in Italy. My dining companions were a friendly couple from London who were in town for a wedding. It was one of my favorite experiences from my time in Florence.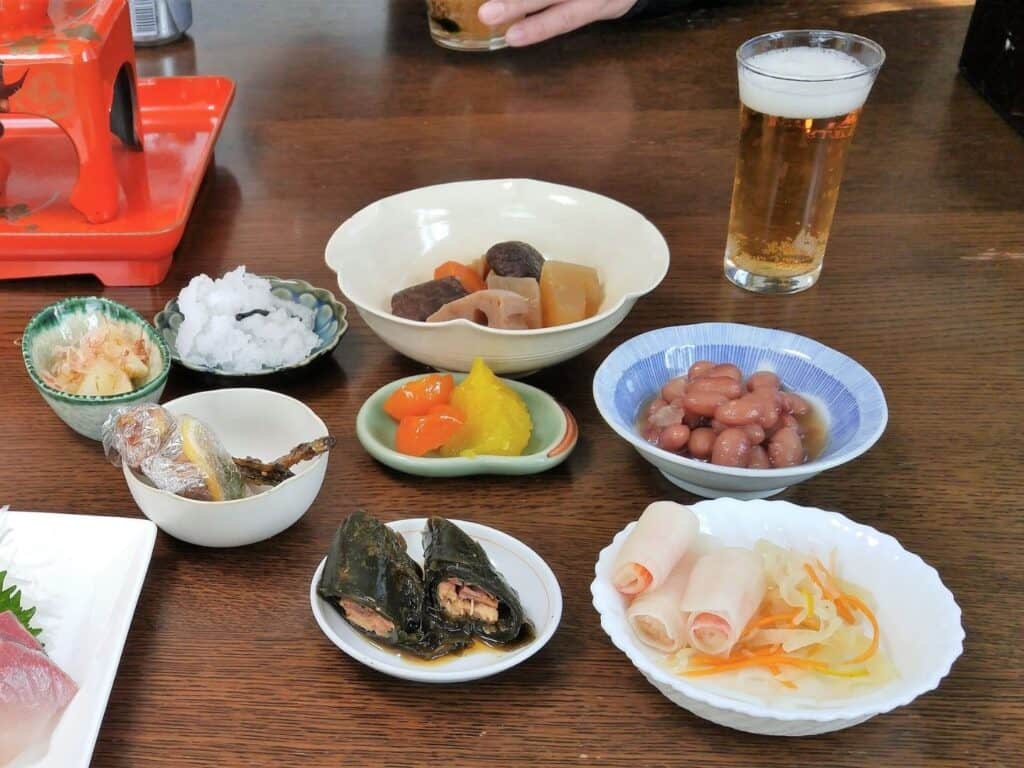 Of course, a more informal way of eating at a local's house is simply to get an invitation from people you've met while in town. Depending on the local culture and customs, such invitations may not come right away, but if they do, don't pass them up. Whether for a dinner accompanied by several bottles of wine or a child's birthday party, meals in new friends' homes have been among the highlights of our travels.
Prepare Your Own Meals with Local Ingredients
Grocery shopping is one of our favorite day-to-day experiences when traveling overseas. It's a fun challenge when you don't speak the language, especially in a country like Japan, where you can't even read the packaging, but we always enjoy perusing the aisles, discovering the local foods, and figuring out what we can prepare at home.
Outdoor markets are another fun way to buy local food, whether it's fruit, vegetables, meat, fish, cheese, or pastries. They are lively cultural experience in themselves and often have lower prices – and fresher food – than supermarkets, so even if you don't plan to cook, I highly recommend checking out a market or two.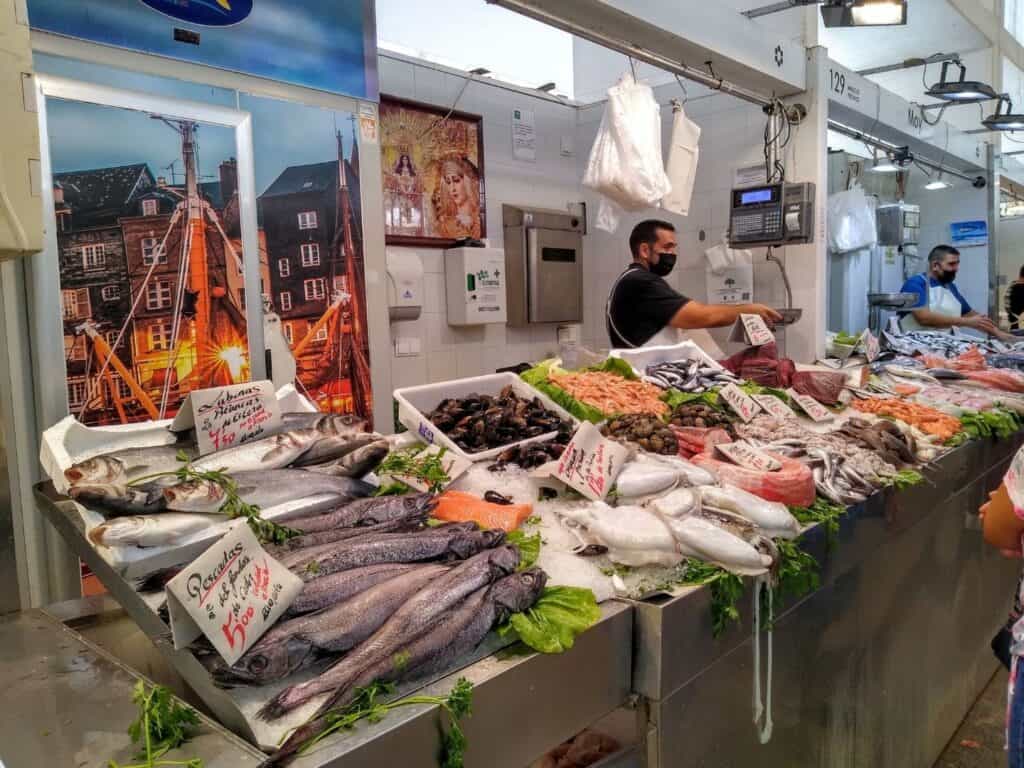 Grocery shopping gives you a sense of what local people actually eat when they're not in restaurants (needless to say, the Japanese don't eat sushi at every meal and Italian cuisine goes well beyond pizza and pasta). It also makes you feel like part of the community, browsing the aisles and comparing prices with everyone else.
Other Ways to Get the Slow Travel Experience
Besides choosing local style accommodation and local eating, here are a few general tips for slow travel:
Limit the number of different places you visit.
Get the most out of where you are. It's tempting to squeeze as much as possible into whatever time you have, but you will get more out of your experience if you pick a small number of places and take the time to enjoy them.
Choose off-the-beaten path destinations.
Rather than planning your entire trip around the same places everyone else goes, choose some lesser-known vacation spots that will let you discover your own gems. Whether you do a day trip to a less popular area or you randomly choose a place on the map and decide to spend a week there, you will undoubtedly have your own unique adventures.
Don't over-schedule your days.
Leave time for wandering, people-watching, and exploring side streets. In many cities, you couldn't "see everything" if you stayed there for a month, let alone a few days, so don't try. Instead, pick a few tourist sites that are most important to you, and leave the rest of your time for discovering your own version of the places you visit.
Try a few everyday things you do at home, just to see what they're like in a new place.
Take the local bus. Go for a run. Buy a 1-day pass to a gym. Wash your clothes at the laundromat. None of these activities are revolutionary, but by combining them all together, you get a flavor for what life is like for locals.
Find out where the locals hang out and grab a table.
If you eat all of your meals at TripAdvisor's top-10 recommended restaurants, you probably won't experience any local favorites. Try a few hole-in-the walls bars and ask for recommendations for a restaurant frequented by locals.
Talk to as many people as possible.
Don't focus so much on your own agenda that you forget to look around, make eye contact, and notice people who are interested in meeting you. Whether you talk to other tourists, expats, or long-time residents, making personal connections can greatly enrich your travel experiences. Maybe you will simply have a friendly exchange, but you might also learn about some cool things to do in the city or even get an invitation to someone's home (it happened to us several times)!
Wake up early and watch the locals getting ready for the day.
One of my most memorable moments in Venice, Italy (a different trip from the one with my mom and niece) is from a morning when I was up at the crack of dawn to walk my friend to the train station. After I saw her off, I took my time strolling back to the hotel, and I witnessed a completely different side of Venice. Gondoliers were preparing their gondolas, shop owners were scrubbing the streets in front of their entryways, and city workers sat on the walls of the canals, eating their breakfast. In a city that is so heavily-populated with tourists, I caught a glimpse of how locals in Venice start their day, and it was priceless. An early morning stroll is a great way to see a different side of even the most touristy cities.
My "girls trip" to Italy with my mom and niece is a cherished memory, and of course, sometimes you only have a few days to see the most epic sites in Rome! There is a time and place for that style of travel, but when planning your next trip, think about what elements of slow travel you can incorporate and discover how you can get a more "local" experience!
What's your travel style? Do you like slow travel? Tell us in the comments!