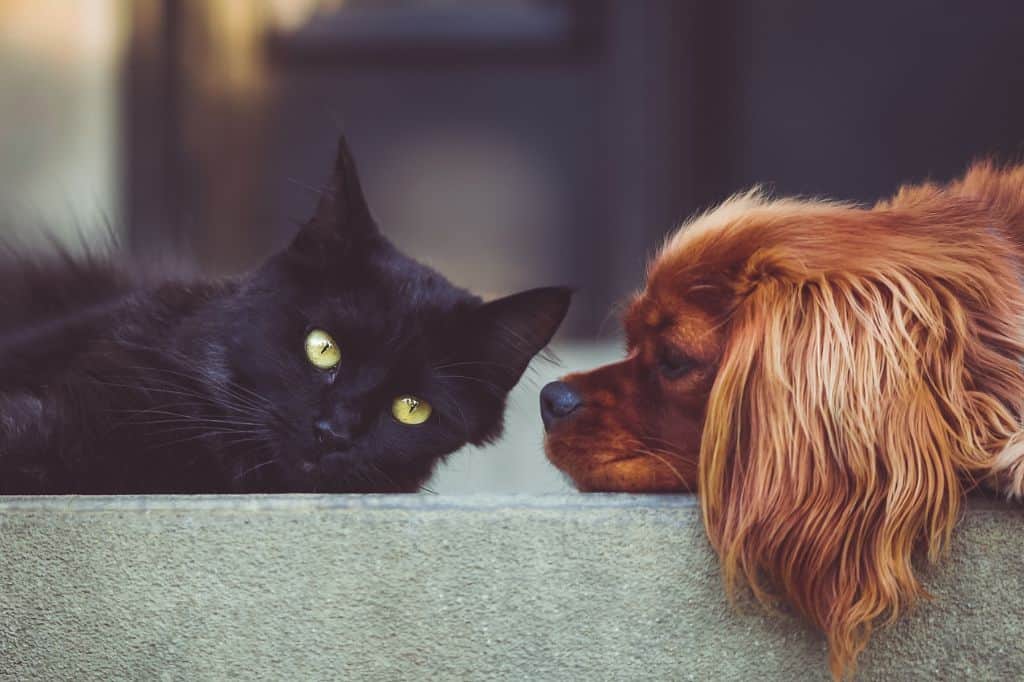 House sitting is a great way to save money while traveling, especially if you enjoy taking care of pets. Kim Hinson and her husband, Kenny, are military retirees who have been house and pet sitting for many years. Here's what the experts have to say about how to become a pet sitter, how to find the best pet sitting "jobs" and what to expect during your sits!
Contents (click to expand)
How Does House Sitting Work?
In exchange for taking care of the house and (usually) pets while a homeowner is away, sitters have a free place to stay and a kitchen in which to prepare their own meals. Just think of the savings in restaurants alone!
Sitters aren't paid. The only costs you'll typically incur are travel costs, food, and personal entertainment. In the majority of cases the homeowner will cover all the other costs of running the home, including pet costs, electricity, gas, television, and internet.
On very rare occasions a homeowner may ask the sitter to help with some of these expenses, particularly if the sit lasts over a several month span. We were once asked to pay half of the electricity bill when spending three months in Florida during the summer. The request seemed completely reasonable considering the cost of air conditioning in such a hot climate.
Getting Started with House Sitting
How does one get started as a house sitter? That's usually the first question we're asked when talking about what we do. There are several house sitting websites that connect sitters with homeowners. We have personally used three of them: TrustedHousesitters, Housecarers.com, and House Sitters America. The first two offer sits worldwide, while the last is just for sits in the United States.
All of the websites are subscription-based, meaning that only paid subscribers can communicate with homeowners, although anyone can browse to see what's available. There are other sites as well, but when we were getting started, those were the three best house sitting websites to fit our needs.
I suggest taking a look at all of them. Each has good information for homeowners and prospective sitters wanting to learn more about the process.
Our Favorite House Sitting Website
Although it's the most expensive, TrustedHousesitters offers the most services and has become our favorite site. The annual cost is approximately the same as a night in a decent hotel room. It seems to have more listings than other sites.
TrustedHousesitters send us two e-mails daily with the most recent listings. Even in lower travel seasons, each e-mail usually has at least 10 listings. In busier times, that number easily jumps to 30, 40, or more.
The other two house sitting sites also send e-mails, but they are less frequent and feature far fewer listings. TrustedHousesitters works constantly to improve their site, and it shows. We find it to be the most user-friendly of the three sites.
Creating Your House Sitter Profile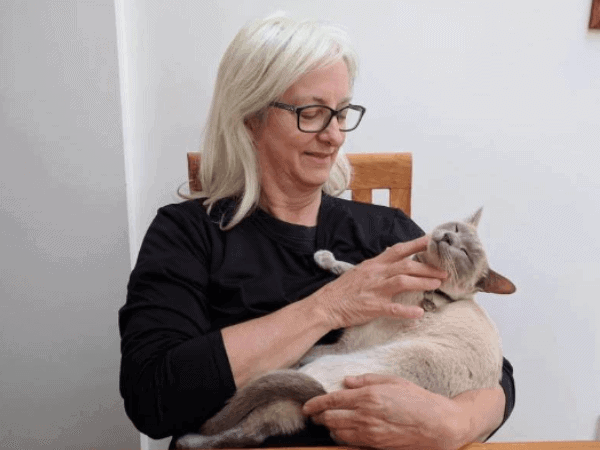 Each site asks the sitter to create a profile and upload photos. Think of your house sitting profile almost as a resume. Tell homeowners something about yourself and how you will benefit them if chosen.
Are you handy if something breaks in the house? Let them know. Show them smiling photos of yourself with your pets, or with someone else's pets if you have none.
Housecarers.com and House Sitters America suggest that sitters have their own background checks done so they can provide homeowners with peace of mind, and this is how we started out. Since we began sitting, however, TrustedHousesitters has added a service in which they have a third-party perform "global identity [verification] with I.D. document cross-checks and criminal background checks" of their sitters. In my opinion, this is a better option than a self-provided background check, as it's all too easy for a non-trustworthy person to fake a self-provided report.
What to Look for in a House Sitting Opportunity
When looking through listings, I'm usually leery of any that don't have photos, although it may only mean that the homeowner isn't very tech-savvy. That was the case with what turned out to be one of our favorite couples. I applied and asked if the homeowners could send photos of the house. They had no idea how to do so and asked their neighbor to come over and do it for them.
When considering houses, I always look for photos of comfortable furniture in the living areas. I also look for photos of the kitchen and bedroom. Is the bed big enough for us both to sleep comfortably?
We've learned that not every country describes bed sizes the same as we do in the U.S. While what we call a double bed in the U.S. is just barely big enough for two people, a bed described as a double overseas will likely be closer to our queen, or even a king (it often refers to two twin beds pushed together).
If I hadn't learned about this difference in descriptions, we would have missed a lot of sits because of erroneously believing the bed would be too small. If there aren't enough photos, ask for more.
Think of what will make the house comfortable for you. Is broadband internet important? Not everyone has it, especially in rural areas, and not everyone has the same definition when describing theirs as high speed internet. Find out what the actual speed is.
Do you watch a lot of TV? Ask out what kind of service they have. Kenny likes nothing better than browsing the internet while watching TV. Our very first sit had no televisions at all. We hadn't thought to ask.
Find out how close the shops are and whether you need a car to get there. You don't want to arrive only to find out that the closest grocery store is 10 miles away and you have no public transportation available.
Applying for House Sitting Opportunities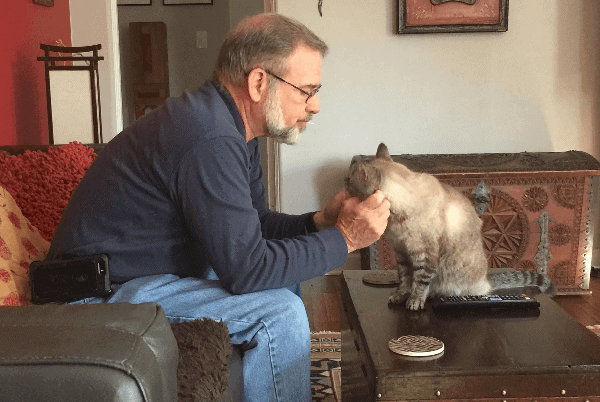 When you find a listing you like, you'll apply with a message. Write something that will make you stand out among the other applicants. Popular destinations get dozens of applicants.
Mention their pets by name if that information is in the listing. Tell them why you love animals. Tell them about your particular skill set that makes you perfect for taking care of their biggest investment. Tell them if you have family or friends in their area. This is the beginning of your "job interview" process.
Once you've completed a sit, each of the sites has options for the homeowner to provide a reference. Until you have a few sits and homeowner referrals under your belt, get references from people who know you. Character references and employer references work well, particularly any that can attest to your ability with animals.
You'll find that most house sits involve pet sitting as well, and most of these pets are truly members of the family. Ever wanted to try living on a farm? Some sits even involve caring for livestock.
If you're chosen for the homeowner's short list, offer to communicate through Skype or another video chat service. Not everyone is able to do so, but it's nice to "meet" this way. Sometimes we communicate only by phone or e-mail, but we do communicate extensively before going to their house.
Researching a Location (and the Homeowners)
For obvious security reasons, the house sitting sites won't show exactly where the house is, but will show the general area, which we Google before applying. Once a homeowner has provided the address, we do another search. We always use Google's street view and satellite views to thoroughly check out the neighborhood, although this step doesn't happen until we've been confirmed as sitters and given the address.
Google the homeowners once you know who they are. Are they on Facebook? Learn as much as you can about them. Don't feel obligated to accept an offer to sit if you don't feel comfortable after the first communication. Once you do accept, try not to cancel unless there's an emergency.
What to Do When You Arrive at a House Sit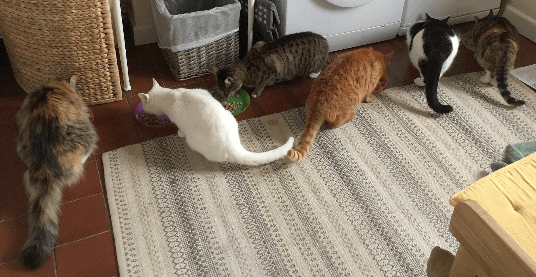 When you arrive, be sure to have the homeowners demonstrate how all the appliances and the heating/AC systems work. It's amazing how different some of them are. Learn where the main water, gas, and electrical shut-offs are. Ask about hidden quirks.
Try to arrive before the pets are fed so you can observe or even help feed. Everyone's procedure is a little bit different.
Get their vet's phone number and address and find out if there's an account already in place to cover expenses. If not, and there isn't an emergency cash fund left for you, be prepared to cover expenses yourself and get reimbursed later.
Be sure to get emergency phone numbers of trusted friends or nearby relatives, particularly if the homeowner will not be reachable during your sit. Most people who have experience with sitters will have some sort of document prepared with instructions and emergency information, but not everyone will. TrustedHousesitters offers an online version with all the necessary information, but not all homeowners bother to fill it out.
What Could Go Wrong with a House Sit?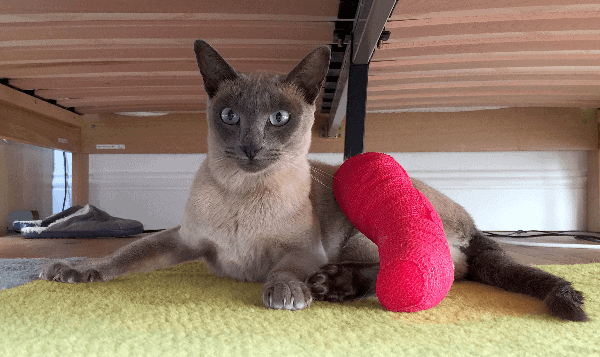 There are sometimes emergencies, whether large or small, but those are all a part of the experience and in themselves become a part of the story. Before deciding to become a house sitter, be honest with yourself about how well you can deal with emergencies, particularly with the pets.
Are you experienced enough with animals to recognize when something is wrong? Cats, in particular, hide their discomfort, so being alert to their normal behavior and recognizing when something seems "off" is crucial.
The cat in our 3-month Florida sit developed pancreatitis, which would likely have been fatal had I not noticed that she seemed a bit lethargic and gotten her to the vet in time.
Another cat in England somehow broke her leg, but it wasn't an obvious break, and even the vet didn't think it was broken until taking an X-ray. The only symptom the cat exhibited was an unwillingness to put her foot down.
Be sure, as well, that you're prepared to deal with the aftermath of a pet injury or sickness. The cat with the broken leg had to be held in place to use her litter tray because the cast was too heavy for her to balance properly, and there were accidents to clean up. The cat with pancreatitis had to be hand fed in order to keep her strength up. Both cats required administration of medication, often a difficult experience with cats.
Emergencies sometimes happen in the house as well. The main water line in one house in England had a pinhole-sized leak that we only noticed when opening the closet to get cleaning supplies. Although things were damp, we couldn't find the source until Kenny finally saw a very fine mist spraying out of the water line.
We contacted the homeowner and she sent in a plumber who was able to splice the line before the hole got any bigger. It taught us to be very observant of the tiniest things before they become major catastrophes.
Sometimes houses have quirks. The house with the water leak had one story built below grade. Waste from the kitchen and downstairs bathroom had to be pumped up to the main level sewer. When the power flickered, the pump stopped working – not a pretty sight or smell. Be sure to ask homeowners whether their house has something atypical.
Unique House Sitting Experiences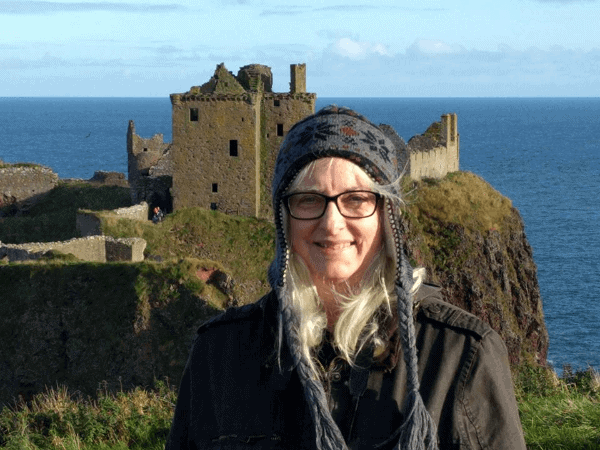 We've stayed in all sorts of places over the past four years. There was the 300-year-old row house in Philadelphia that had cracks between the floorboards that were large enough to see the basement below. We also stayed in a 2,800-square-foot condo on the waterfront in Charleston, SC.
We've been in a young bachelor's condo where the only comfortable furniture was the bed (futon sofa anyone?) and in a 16th-century former bakery that has been converted to a house and has an old well in the dining room. Right now I'm writing this article in an artist's house in Scotland where I have her permission to make use of the studio and indulge my long-time desire to take up painting again.
Everywhere we've been, we've added a new cat or six to our "family." It's truly the best of worlds – we have the freedom to travel whenever we like and have a ready-made pet wherever we go. By the way, that Philadelphia row house had no parking available, but we didn't think to ask. It required paying for two weeks in a parking garage.
Where To Next?
We're looking forward to more adventures next year as we head down under to Australia and New Zealand. You can follow along with us on my blog, Housesit the World, where I also have an ongoing series of tips for house sitters.
Happy traveling!
House Sitting Website Costs:
Trustedhousesitters.com: $129/year for both sitters and homeowners. They also have a combined owner and sitter membership for $189/year. They have an ongoing special where potential sitters who are referred by members get a 20% discount and the existing member gets 2 months free. Here's our link for the discount.
Housecarers.com: $50/year for sitters, free for homeowners.
HousesittersAmerica.com: $30/year for sitters, free for homeowners.
Bio: Kim and her husband, Kenny, are youngish retirees who have spent the last 7 years traveling almost full time as house and cat sitters. They enjoy it so much that they sold their home 2 years ago. Now, on the rare occasions when they aren't house sitting, they spend time with family in eastern North Carolina. In addition to traveling and cuddling with all those cats, Kim enjoys reading, crocheting, drawing and painting. She's an avid amateur photographer and has recently started a blog about their travels as house and cat sitters.