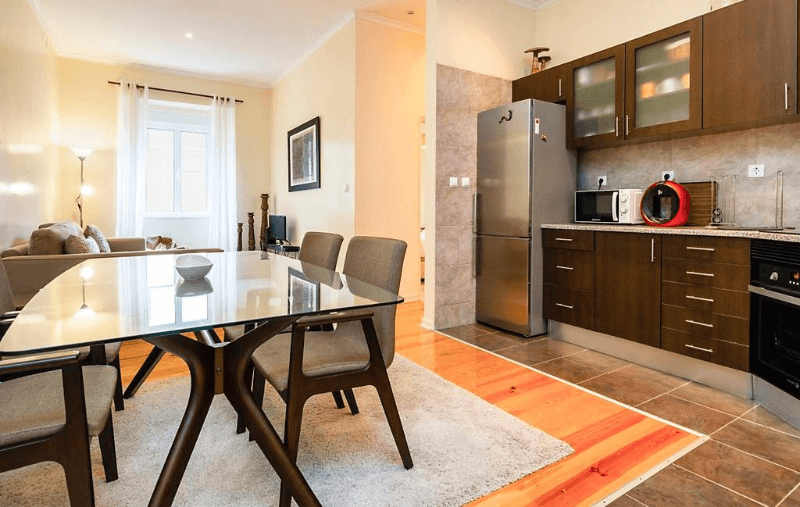 Want to make the most of your travels without breaking the bank? Skip the hotels and use Airbnb instead.
Renting apartments through Airbnb is our #1 way to save money on lodging AND meals. It's also the best way to experience local life in the places we visit. We've stayed in 50+ short-term rentals around the world, most of which were through Airbnb. Our experiences have been overwhelmingly positive.
If it's your first time using Airbnb, here's a primer on how Airbnb works, how to select and book a property, and a few things to know as a guest.
Contents (click to expand)
Airbnb in 2021
Airbnb has changed significantly since it first launched more than a decade ago. In the early years of the sharing economy, renting an apartment through Airbnb usually meant that all of the owner's belongings were still there, and the experience was akin to staying in a friend's home while they were out of town.
Since then, an increasingly large number of Airbnb listings are used exclusively as short-term rentals. They are nicely-decorated and fully-furnished, often with a few kitchen essentials (coffee, oil, spices), but all of the space is for use by guests.
Many properties are professionally managed or even owned by a company that purchased multiple apartments to rent them on Airbnb. Some small hotels and guesthouses also advertise rooms on Airbnb.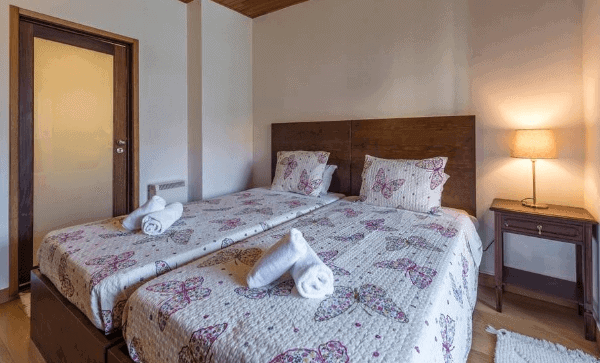 Is Airbnb Safe?
We have been using Airbnb since 2014. We've stayed in dozens of apartments all over the world and never had a problem.
While I can't guarantee that you will have the same experience, if you're new to Airbnb, there are two important things you should do when choosing an apartment.
First and foremost, read all of the reviews for the listing and all of the Airbnb host reviews. If the host has other listings, you can read them by clicking on the host's picture. If you see anything about a property or host that seems like a red flag, move on.
Also, look for listings owned by an Airbnb Superhost. The word "Superhost" appears next to their listing in search results, and they have a small badge on their profile picture. The designation means the host is experienced and highly-rated by guests.
Do your research and follow your gut; you shouldn't have a problem finding a good property. Over time, we've also learned what to look for in an apartment, and we created this checklist to ensure we pick a property that meets our criteria.
When Should You Use Airbnb?
In most cases, Airbnb is a better alternative to a hotel. It's best when one or more of the following is true:
You're staying in a location for more than a couple days
You want to prepare some of your own meals
You're traveling with several people and need multiple hotel rooms to accommodate everyone
The Benefits of Longer Stays
Due to the pricing structure, the best savings from Airbnb come from long stays. The total cost of an Airbnb booking has at least three components:
Nightly Rate: The rate is set by the Airbnb owner but often varies based on demand and time of year.
Cleaning Fee: This is a flat fee, also set by the owner. It generally doesn't change, and some Airbnb hosts don't charge one. Hosts may choose to charge other fees, e.g. for additional guests or late checkout, but we don't see those fees very often.
Airbnb Service Fee: According to Airbnb's website, the service fee varies but is usually under 14.2% of the subtotal, which is the sum of the components above. The average service fee for our past bookings was +/- 12%.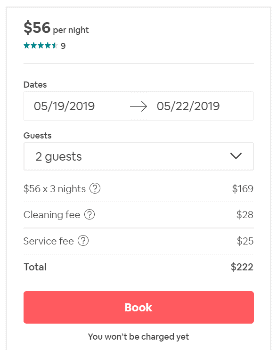 Some localities may also charge occupancy taxes and fees, but you would pay those at a hotel, too.
Many Airbnb listings offer substantial discounts for weekly and/or monthly bookings. You will see the discounted rate when you select stays of 7 or 28 days, respectively.
Savings on Meals
In addition to potential discounts for longer stays, you also save money by not eating in restaurants as often. Staying in one place for a while also gives you time to purchase groceries and prepare a few meals in your apartment.
You don't have to "cook" to realize the cost savings. Even if you have coffee and cereal at home each morning, you will save a lot of money!
Traveling with Family and Friends
If you're traveling with more people than you could squeeze into a single hotel room, Airbnb rentals are frequently a better deal, especially in major cities where hotel rooms tend to be expensive and small.
You can often rent a two-bedroom apartment (or a one-bedroom with a pull-out coach) for much less than you would spend on two hotel rooms, but you have the added benefit of a kitchen and other living space.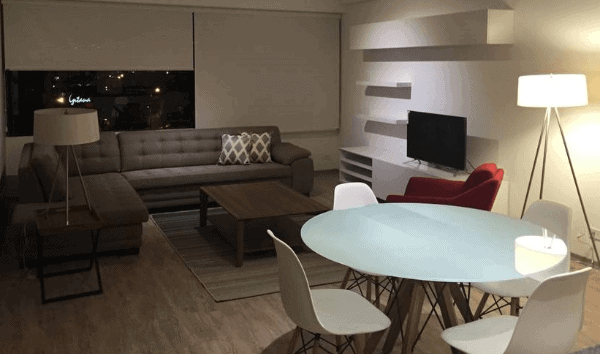 As with any travel planning, you must do your research to compare costs, because Airbnb isn't always the best option. Indeed, if you're only staying for a night or two, it may be cheaper and more convenient to stay in a hotel. But in many circumstances, Airbnb is a much better choice.
Airbnb vs. Hotels: What's Different?
Needless to say, staying in a home is fundamentally different from staying in a hotel, even with properties that are used exclusively as short-term rentals. Here are a few differences to be aware of if you haven't used Airbnb or similar sites.
Airbnb Profiles and Reviews
All Airbnb users, including guests and hosts, create a profile. The most important component of a profile is the reviews.
After a guest's stay is complete, both the guest and the host have an opportunity to review one another. On Airbnb, reviews of guests become part of the guest's profile, and future hosts will use the reviews to decide whether they want to rent to you.
This aspect of Airbnb is very different from booking a hotel, of course, because hotel reviews are entirely one-sided.
Making Reservations
The Airbnb booking process may differ from the process for reserving a hotel online. If an Airbnb listing has "Instant Book," your reservation is confirmed as soon as you book it. If not, you choose your dates and "request to book." The owner has 24 hours to confirm your reservation, but until they do so, the place isn't yours.
You can cancel your request before the host accepts it. Don't forget to cancel if you book another property or decide to stay in a hotel instead! Otherwise, you could be stuck with two reservations, because Airbnb charges you when your reservation is accepted.
Airbnb payment methods include most major credit cards and many debit cards. They also accept certain other payment platforms, depending on the country. Click here for more details.
Airbnb Cancellation Policy
Similar to sites like Expedia or Booking.com, your payment and reservation are secure on Airbnb. Airbnb hosts choose their own cancellation policy, and the options are explained here.
If a host cancels your reservation, you receive a full refund.
Guest Services
With Airbnb, there is no housekeeping service. If you want fresh linens, you must wash them yourself, unless the host has provided an extra set. As noted above, some listings are professionally-managed, and those companies may offer weekly linen or cleaning service, usually for an extra fee.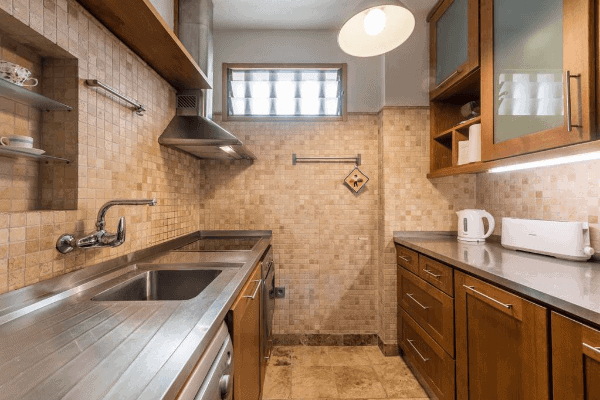 Unlike at a hotel, if you have a maintenance issue, such as a plumbing problem or broken appliance, an Airbnb host can't simply move you to another room. A good host will address problems promptly, but it helps if you are somewhat handy and can fix small things yourself.
These issues don't always come up, but when they do, simply remember that you are in someone's home, and maintenance problems happen, just as they do in yours.
Searching for Apartments on Airbnb
The basic information needed to start a search is the location and dates. For accurate results, select the correct number of guests, because it could impact the nightly rates. If you want a whole apartment/home to yourself vs. renting only a room, click "Home type" and select the option for "Entire place."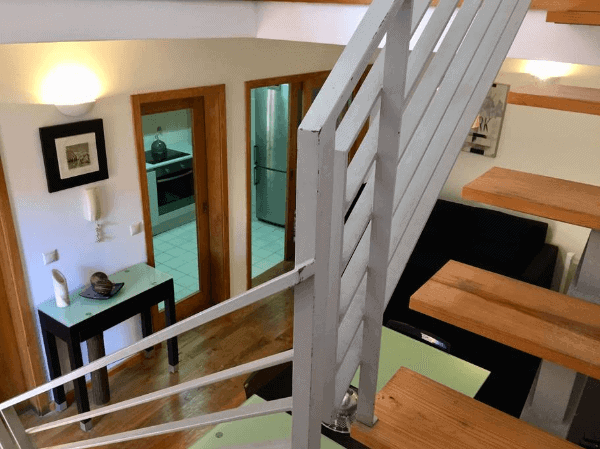 We always search using Airbnb's map view so we know exactly where the property is located. When deciding what areas to target, we research neighborhoods online or follow recommendations from others who are familiar with the city.
We also use Google Maps to look at proximity to public transportation, landmarks, and restaurants. Finally, we check out the "street view" (also on Google Maps) so we can take a virtual tour of the neighborhood and see how it looks.
You can narrow your search by selecting the amenities you want. This article has a detailed explanation of what to look for when searching for an Airbnb and includes the checklist we use to find great apartments.
Airbnb Check-In
After you have a confirmed reservation, the host will send you the exact address of the apartment and instructions for check-in.
In some cases, the host or a representative meets you at the property. They show you around and explain anything you need to know about staying there. Here are a few things you should address before that person leaves:
What is the WiFi password? (connect at least one of your devices to confirm that it works)
What should you do with the garbage/recycling?
Are there any special instructions related to electricity/water? (e.g. small water tank, need to turn on hot water – more common overseas)
Where can you park if you rent a car?
How you can get in touch with them during your stay? (while overseas, WiFi-based apps such as WhatsApp are often the best way to communicate if you don't have local cell phone service)
What are the instructions for checking out?
With some Airbnb listings, you won't interact with the host in person during your stay. They provide instructions for a lockbox or codes to get into the apartment. This was the case with every Airbnb we used in Japan.
In our experience, hosts who used this type of check-in also provided thorough written instructions for everything in the apartment. Self check-in has always gone smoothly for us, and it has the benefit of being very flexible; you don't have to worry about arriving at a precise time.
Airbnb Check Out & Reviews
Before you leave, tidy the apartment and put everything back where you found it. You don't have to do a deep cleaning (that's what the Airbnb cleaning fee is for) but leaving the apartment in good shape helps you get a good review.
If you broke or damaged something, tell the host and offer to pay for it. Don't wait for them to discover it after you've left.
When your stay is complete, Airbnb will send reminders to you and your host to write reviews of one another. As soon as both parties have written reviews, the reviews are public. You cannot see what the host wrote about you until you submit your review and vice versa.
If you don't write a review within 2 weeks from the date of your checkout, you lose your opportunity to do so, but if the host wrote a review for you, it will be published at that time.
Ready to Rent an Apartment?
Renting a short-term apartment allows you to experience a new city in a way that simply isn't possible when staying in a hotel. You will also save a ton of money and have more living space to stretch out and relax when you get "home." If you've never used Airbnb, give it a try the next time you travel.
All photos courtesy of Airbnb.
Related Reading:
How to Choose the Perfect Short-Term Apartment Rental
Pro Tips for Using Airbnb in Japan
Living Local: Affordable Lodging With a Twist