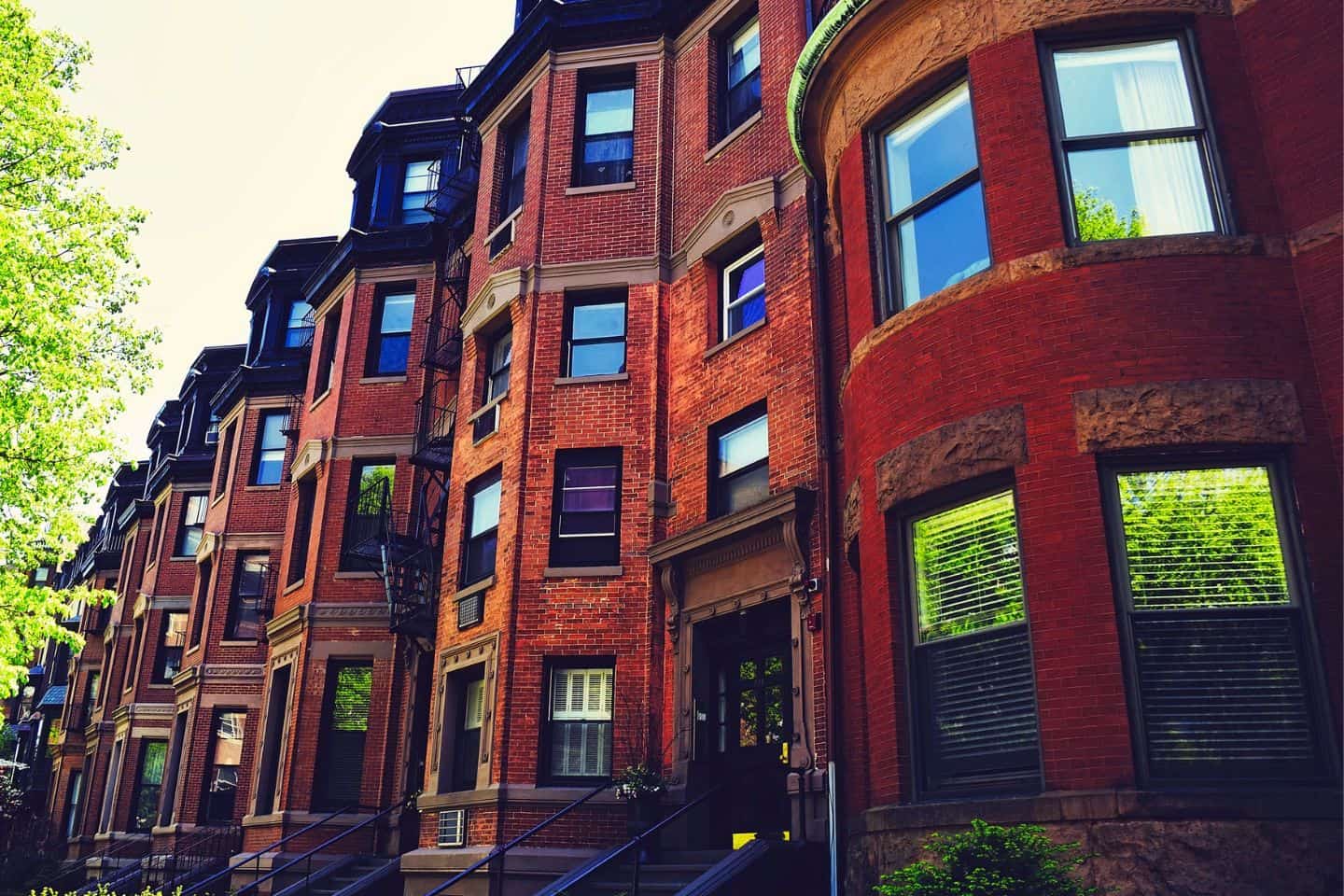 If you're looking for ways to save money on travel and experience life as a local in the places you visit, doing a house exchange is a great option. In short, a house exchange, also known as a "home swap" or "apartment swap," means that you stay in someone else's home, they stay in yours, and you both have free accommodation.
Of course, there's a bit more to it than that – for example, you may not always exchange homes simultaneously – but if it's enough to pique your interest, keep reading! You will find answers to all of your questions about home exchanging.
How Home Exchange Works
Most home exchange websites have the same basic model. You pay a membership fee that allows you to participate in exchanges with other members. All members create a listing with a description of their home and location.
You can browse available homes and contact other members via the website. When you find a listing you like, you arrange an exchange that usually falls into one of three categories:
Simultaneous Exchange: You stay in your exchange partner's home while they stay in yours. This is the most common arrangement.
Non-simultaneous Exchange: You stay at the other person's home and they stay in yours at some other time (meaning you stay elsewhere while the other person is at your house). Some home exchange sites also offer a system whereby you earn home exchange guest points by allowing other members to stay in your home when you are not there. You use your points to stay in other members' homes as a guest. These options can be most convenient for people who want to do a vacation home swap.
Hospitality Exchange: You host your exchange partner in your home while you are there, and they do the same for you.
Each house exchange website has its own rules and features, but if you are looking for more details on the step-by-step process, check out this explanation on the HomeExchange website.
An Insider's Look at House Exchanges
In this personal Q&A, home exchange expert Mary Orr gives details and advice for anyone interested in getting started with home swapping.
Mary has been exchanging her home in Santa Barbara, California for more than 20 years. She uses HomeExchange and HomeLink to participate in house exchanges at least three times every year and has swapped homes all over the world.
Here's what Mary had to say about this incredible way to travel based on dozens of home exchange experiences!
Tell me about how you start the process of a home exchange. Do you decide on your destination first or pick a destination based on what properties are available?
For most house swap websites, you can look at the homes available by city, but you cannot contact the owners without becoming a member.
We usually pick a destination or area first. Then we look on HomeExchange and HomeLink to see which members live there. Some sites offer a screen that shows who wants to come to your city, but I do not hesitate to contact anyone, even if they haven't indicated interest in Santa Barbara.
Sometimes we see what is available before choosing a destination. Likewise, we often get offers from places we never thought of visiting and then we decide to go there!
What do you look for in a house exchange partner to make you feel comfortable swapping homes with them?
There is usually a fair amount of back and forth conversation in arranging an exchange, so you get a sense of what kind of people they are. Many people have comments in their profile from others they have exchanged houses with.
If someone is really slow to answer our questions or can't seem to commit to an exchange, I am hesitant. I think a really unreliable exchanger would be reported immediately to the administrators, and their listing would probably be deleted. After 23 years, I totally trust the system.
You also want to note whether the exchange family includes children or pets. If your condo/apartment does not allow children or you would not feel comfortable having them in your home, you should state it in your listing. And if the exchange partner has a pet in their home, you may have to care for it while you are there. We have taken care of a rabbit, a dog, and several cats.
| Related Reading: How to Become a House and Pet Sitter
Has anyone ever damaged your house, left it dirty, etc.? What recourse do you have?
We have never really had any issues with dirt or damage, aside from two broken wine glasses. If there were an issue, I would ask the other exchanger to fix or replace what was damaged.
Exchangers are such a reputable group, I just wouldn't foresee any problems. I think the two house exchange websites I recommended have contracts that could include this issue, but we have never used a contract.
Do you usually do a simultaneous exchange? If not, how does home exchange work?
Simultaneous exchanges are the norm, but not always. For example, in January we had 2 weeks in San Miguel d'Allende, Mexico, but that couple is coming here in July for 2 weeks. A number of people have two homes, so non-simultaneous exchanges are easier for them.
Let's put it this way: we really have to want to go someplace to agree to non-simultaneous, as it's a little more trouble. But if we are going on a trip to visit family we would readily agree for someone to stay here while we are gone.
Tell me about a few of your favorite or most memorable house swaps.
There are too many to count! Just to name a few destinations: San Miguel d'Allende, Mexico; Red Lodge, MT; Anacortes, WA; Oceanside, CA; several in New York City; Boston; and San Francisco. They are usually special because of the home itself as well as the city.
In Anacortes, WA, the exchange couple were both artists, and their charming home reflected their personalities everywhere: whimsical decorations, wild colors, even a claw-footed tub in one area of the bedroom.
Their studios were on the property, so we enjoyed seeing the artwork. The studios also had a kitchen and bedroom, so the couple stayed there while we were in their house! Sometimes we had "happy hour" on the lawn with them at the end of the day. They stayed at our place while we were on another trip.
Park Slope in Brooklyn, NY is another favorite. The home is a 100+ year-old brownstone, and we have traded there about five times, so we consider the owners our friends. It's only a 40-minute subway ride from downtown Manhattan, but this is a real "neighborhood" that gave us the chance to experience life as locals.
They say Park Slope is where the people from Manhattan come when they start their families. The location is close to the Brooklyn Museum of Art and Prospect Park, Brooklyn's answer to Central Park. Extra bedrooms allowed us to invite various friends and family to stay with us.
The home we exchanged in Todos Santos, Baja, Mexico was a whole complex with three different residences, so we could have invited a few friends. The owners let us use their truck.
To get WiFi, we walked a mile to a charming coffee shop in town. Many Americans live/retire in Todos Santos, and we got to know several of them. The neighbor, who was from Washington, let me use his shower when our water was unexpectedly turned off one day.
For what types of people would you recommend house exchanges?
I think the people who enjoy house swapping the most are adventurous and trusting. They like the idea of staying in a home/neighborhood and want to live like the locals. They enjoy getting to know new people, even if they don't meet them in person.
The ideal exchangers treat your home like their own and also enjoy making people feel welcome.
For example, most exchangers compile information suggesting places to visit in the area, restaurants, and maybe shopping tips. They try to anticipate any problems and give you contact info for people you can call if there is an issue. Most exchangers are hospitable and leave you a bottle of wine and snacks.
I also ask exchange partners what they like for breakfast and provide it for them when they stay at our house.
You live in a very popular destination. What would you say to someone who wants to exchange houses but doesn't live in a touristy area? Is there a market for house exchanges in more practical destinations?
Yes, we are lucky to live in a popular destination like Santa Barbara, but we have found that many people like to visit a city where they have relatives/friends but don't necessarily want to stay with them for one reason or another. So no matter where you live, people have friends or family in your area.
If you live in a "less popular" area, try to make it more appealing by posting pictures of fun things to do or see where you live. Or highlight places that are within an hour.
What advice do you have for someone who wants to get started with house exchanges?
Look at the various home swap websites and see what they have to offer. Most people are amazed at how many choices there are.
I think the easiest way to get started is to pick a destination near you, say within 2 hours or so, and just set up a weekend or other two-night exchange. That way it will be a relatively inexpensive trip (no airfare) and you aren't risking much. We have done that a number of times with people in the Los Angeles area.
You can check to see whether the website offers to send you names of people who have just joined the site from an area near you. New members are always the most eager to try an exchange.
Some "new" people have asked us to come to their house while they were still there so they could meet us. Or they wanted to come here before we left, and that has always worked out well. Then they weren't so nervous about an exchange.
****
There are many home exchange websites, and each has different features and pricing. Although the two sites Mary uses have no particular geographic focus, some services do. House swap sites also vary in terms of the number of homes listed, and pricing may reflect the size of the inventory.
Here are the costs of the home exchange sites Mary uses. Both services have detailed information and FAQs on their respective websites.
HomeExchange
Membership is $150 for 12 months and includes unlimited exchanges.
HomeLink
Membership options:
– 12 months $105
– 24 months: $178
– 36 months: $252
Looking for a "local" experience but don't want to do a home exchange? Try house/pet sitting or use our favorite lodging option: short-term apartments!
Image by David Mark from Pixabay.