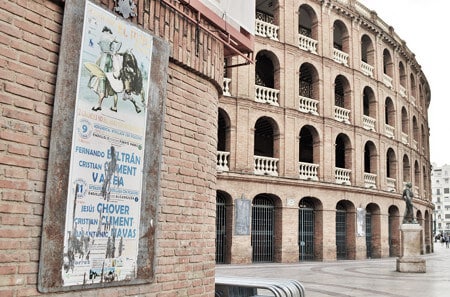 After 20 or more years with the military, you've earned some fantastic benefits and privileges that you shouldn't let go to waste. But you've also spent a lot of time on bases, surrounded by all things military. The Off Base section is about all the cool things you can do while traveling when you venture out on your own and become part of the community.
The second half of that last sentence is important, because I'm not talking about hopping on the the well-worn path of the tourist circuit. I'm suggesting that you incorporate what you've learned from years of moving around and quickly making yourself at home in new places to have unique, meaningful travel experiences. While you can still fly Space-A to your destinations and even stay on base until you get your bearings, for your next vacation, think about what you can do to experience life as a local in the places you visit. The Off Base section of Poppin' Smoke is designed to help you do just that.
What's so great about local style travel? Keep reading below. Or jump right to one of the other sections to get some ideas:
---
The Benefits of Local Style Travel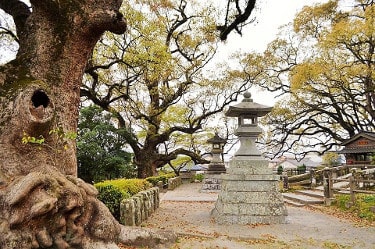 This "local" or "slow" style of travel was what we envisioned as we contemplated our year off, and it proved to be as rewarding as we imagined. Advantages to local style travel:
It helps you live and experience a country vs. simply visiting and doing the tourist things.
It is less expensive. By staying in a home or apartment and preparing some of your own meals you will save money.
You avoid travel fatigue. It may not be an issue for a one-week vacation, but if you're traveling longer, it gets exhausting eating in restaurants for every meal and constantly moving from place to place. Traveling slowly and establishing a temporary "home" is much more relaxing and gives you a chance to enjoy being where you are rather than thinking about how you will get to your next destination.
It can be more memorable. Let's be honest. When you hop from one tourist destination to another – a museum here, a famous church there, some ancient ruins, a picturesque little town that everyone said you had to see – it all starts to run together. As a veteran who may have already done a lot of traveling, you probably learned that what you remember most are the truly unique, personal experiences and the people you meet.
Tips for a Relaxing, Local-Style Vacation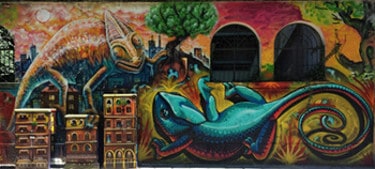 In addition to the suggestions for local style accommodation and local eating, here are a few general tips for getting more than just a tourist experience when you travel.
Limit the number of different places you visit. Get the most out of where you are.
It's tempting to squeeze as much as possible into whatever time you have, but you will get more out of your experience if you pick a small number of places and take the time to enjoy them.
Don't over-schedule your days. Leave time for wandering, people-watching, and exploring side streets.
In many cities, you couldn't "see everything" if you stayed there for a month, let alone a few days. So don't try. Instead, pick a few tourist sites that are most important to you and leave the rest of your time for discovering your own version of the places you visit.
Try a few everyday things you do at home, just to see what they're like in a new place.
Take the bus. Go for a run. Mail a package at the post office. Wash your clothes at the laundromat. None of these activities is revolutionary, but by combining them all together, you get a flavor for what life is like for people who live in the place you're visiting.
Find out where the locals hang out and make yourself a regular.
If you spend all your time at major tourist sites or TripAdvisor's top-10 recommended restaurants, you will only get the tourist experience. Try a few hole-in-the walls bars and ask for recommendations for a restaurant frequented by natives.
Talk to as many people as possible. Don't be so focused on your own agenda that you forget to look around, make eye contact, and notice people who may be interested in meeting you.
Whether you meet other tourists, expats, or long-time residents, making personal connections can greatly enrich your travel experiences. Maybe you will simply have a friendly exchange, but you might also learn about some cool things to do in the city or even get an invitation to someone's home, which has happened to us several times.