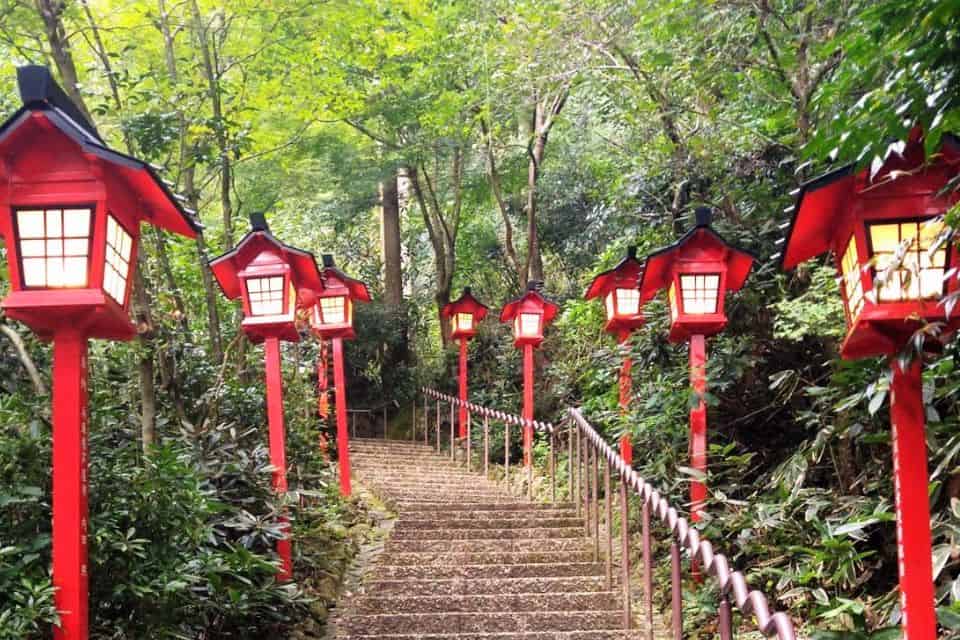 If you've never been to Japan, you're in for a treat – and maybe a little bit of culture shock. Everything about Japan is drastically different from the United States, from the customs, to the food, to the style of lodging.
Getting the full Japanese experience is fun, but if you prefer having a few comforts of home when you travel, you can stay in military lodging! Here are five places that you can visit and stay on a U.S. military installation in Japan.
Mount Fuji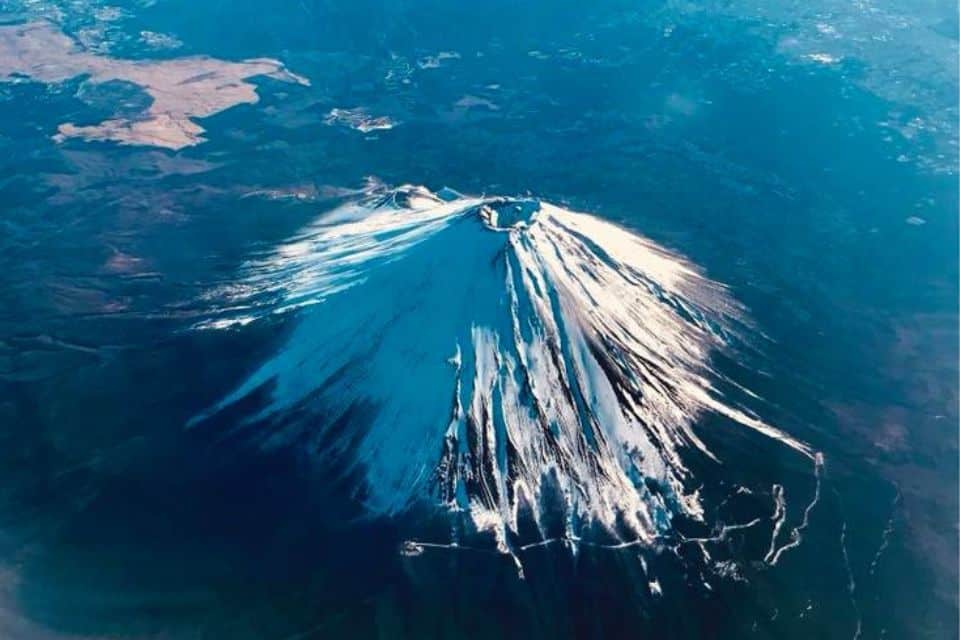 What to See and Do:
Mt. Fuji is Japan's most famous mountain. To climb Mt. Fuji, you must visit during the short climbing season, which lasts from mid-July to early September.
In other months, you can enjoy views of the beautiful snow-capped mountain while exploring the nearby Fuji Five Lakes and visiting the Chureito Pagoda, a 5-story pagoda with excellent views of Mt. Fuji and the surrounding area.
You can also taste Japanese Sake made with Mt. Fuji spring water at Ide Shuzo Sake brewery or relax at one of the many onsens (hot springs).
Where to Stay:
For easy access to Mt. Fuji, spend a few days at Combined Arms Training Center (CATC) Camp Fuji, one of several U.S. Marine bases in Japan. It's a small installation in a very tranquil area about 2 hours southwest of Tokyo. The Mountain View Inn accepts space-A reservations up to 60 days in advance.
How to Get There:
The Camp Fuji Trips & Recreation office web page has directions from various U.S. military bases in Japan as well as links to the Tokyo airport shuttle schedules.
Pro tip: contact the Trips & Recreation office directly to find out if they have any scheduled day trips to Tokyo. You may be able to hop on one of their shuttles on its way back to Camp Fuji.
(Who knew you could find military lodging at the base of Mt. Fuji!? Here are 12 other unexpected places you can stay on a military installation!)
Okinawa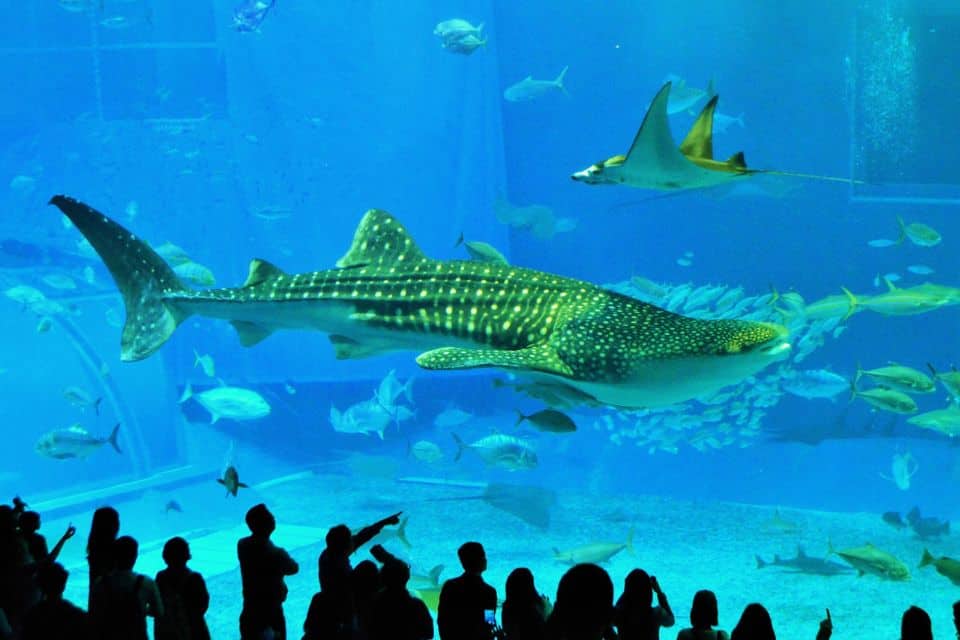 What to See and Do:
Okinawa has things to do for everyone, whether you're traveling as a family, a couple, or solo. With its subtropical climate and gorgeous beaches, Okinawa is a major destination for SCUBA diving, snorkeling, and boating. You can find beautiful waterfall hikes, ancient castle ruins, and sacred shrines.
The kids will love Okinawa's famous Churaumi Aquarium and Ocean Expo park, while war history enthusiasts won't want to miss the Peace Memorial Museum.
For hundreds of other ideas, visit Okinawa Hai, a website created by members of the U.S. military community.
Where to Stay:
There are more than a dozen U.S military bases in Okinawa, Japan, and most of them are clustered in the central part of the island. Kadena Air Base is one of three Air Force bases in Japan, and it's where you will land if you arrive on the Patriot Express.
The two lodging facilities on Kadena Air Base are the Shogun Inn and the Navy Gateway Inns & Suites. You can also find lodging on other nearby bases.
While it's not really a military base, the Okuma Beach recreation facility is another great place to stay in Okinawa. This beachfront military resort is located at the northern end of the island and offers a variety of lodging options along with tons of fun activities! It's one of many OCONUS military resorts and recreation areas.
How to Get There:
Fly Space-A into Kadena Air Base or fly commercial into Naha, the capital of Okinawa. Peach Aviation offers very inexpensive fares between Naha and mainland Japan.
Tokyo
What to See and Do:
We're talking about Tokyo, so take your pick! Whether you want to shop, visit temples and shrines, enjoy Roppongi nightlife, experience the famous Tsukiji fish market, or eat your way through the city, you definitely won't get bored!
Where to Stay:
When visiting Tokyo, you couldn't find a nicer hotel for a better value than the New Sanno military hotel. It's easily the equivalent of a Hilton or Marriott in terms of luxury, but you can get a room for the whole family for less than $100 per night.
The New Sanno is located in a prime area of Tokyo, within a couple subway stops of popular neighborhoods such as Shibuya, Ebisu, and Rappongi. The hotel has seven restaurants, an excellent gym, and a pool the kids will love.
| Related Reading: U.S. Military Hotels and Resorts Around the World
No room at the New Sanno? You can also stay at Hardy Barracks aka Tokyo Recreational Lodging. It's on a a small U.S. Army Installation called Akasaka Press Center in the middle of Roppongi, Tokyo's famous nightlife destination. It's not as luxurious as the New Sanno, but it's even cheaper, and you can't beat the location!
Getting There:
The New Sanno has a shuttle from both of the Tokyo airports and Yokota Air Base. Their website also details public transportation options from other U.S. military bases in Japan.
Hiroshima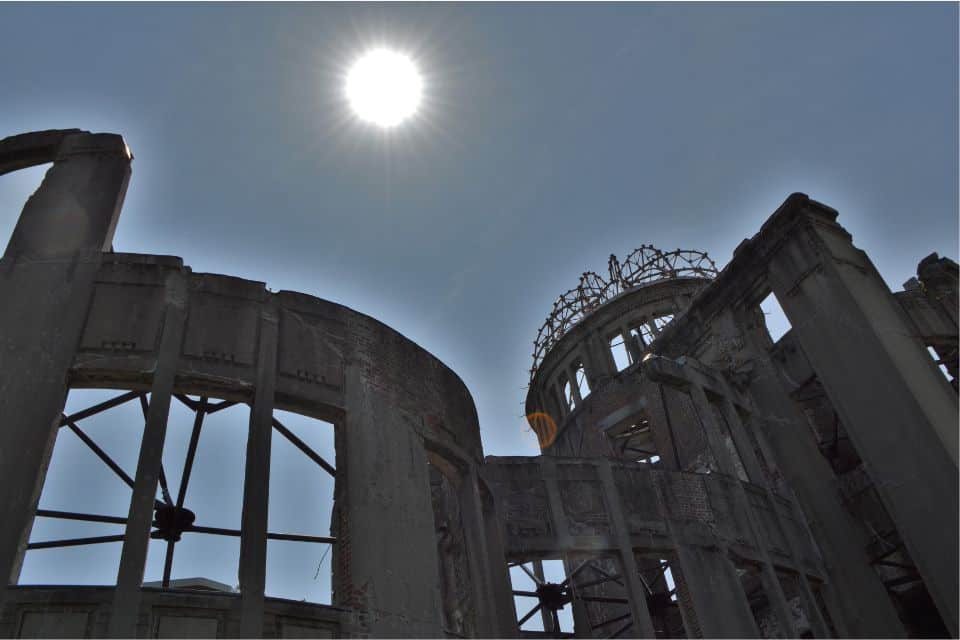 What to See and Do:
The most important thing to do in Hiroshima is visit the Peace Memorial, which includes the Atomic Bomb Dome, the Peace Memorial Museum, and several other monuments.
The island of Miyajima, only a short boat ride away from Hiroshima, is also worth visiting. It is considered one of the most beautiful sites in Japan, and its famous Itsukushima Shrine is a UNESCO World Heritage Site. Hike or take a tram to the top of the mountain for amazing 360-degree views of Hiroshima Bay.
Where to Stay:
Marine Corps Air Station (MCAS) Iwakuni is approximately one hour from Hiroshima. Inns of the Corps has comfortable, modern rooms and a nice fitness facility.
Getting There:
You may be able to fly space-A into Iwakuni. The base is also easily accessible by train from Hiroshima.
Nagasaki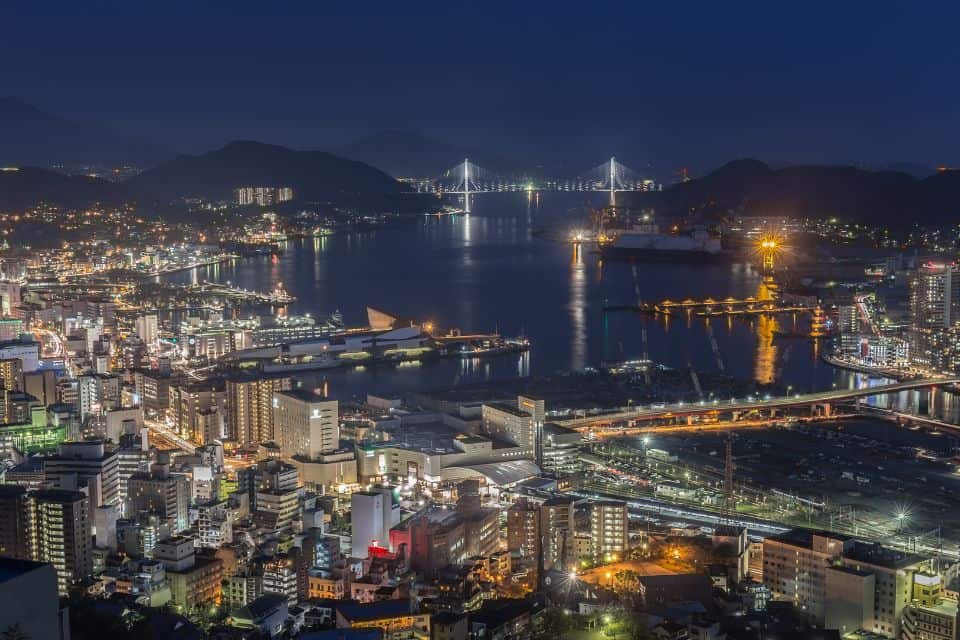 What to See and Do:
Spend a day in Nagasaki to see the powerful exhibits at the Nagasaki Atomic Bomb Museum and the Peace Park. You can also visit Dejima, the site of the former Dutch trading post and Japan's only international trading port for more than 200 years.
If the weather is clear, catch what has been recognized as one of best night views in the world from the top of Mt. Inasa.
Where to Stay:
U.S. Fleet Activities Sasebo, one of several Navy bases in Japan, is about 2 hours from Nagasaki. Sasebo has two lodging facilities: a Navy Lodge and a Navy Gateway Inns & Suites.
Getting There:
You can take a train or bus between Sasebo and Nagasaki in under 2 hours. If you rent a car, the drive is slightly shorter, depending on traffic.
If you're flying into the area from abroad, you may land in Fukuoka, the largest city on the island of Kyushu. From Fukuoka airport, Sasebo operates a free shuttle twice daily, but seats are space-A.
Getting to Japan
Wondering how you can visit all these great destinations without breaking the bank (if you're not already stationed in Japan)? Fly Space-A! Here's a detailed guide to flying space-A to Japan.
Staying on one of the many American military bases in Japan offers the best of both worlds. You can enjoy the beautiful sites of Japan along with the delicious food and the culture. At the same time, you can have comfortable lodging with familiar amenities at very reasonable prices.
Traveling "military style" – using your military benefits and privileges to make your travel more convenient and affordable – is the best way to see the world!
Join the Facebook group U.S. Military Travelers in Japan to exchange tips and advice with others in our community!
A version of this article was originally published on PCSgrades.
Related Reading:
Visiting Hiroshima and Miyajima Island
Staying at the New Sanno Hotel in Tokyo
Climbing Mt. Fuji (Military Style)