If you have a strong sense of wanderlust, you're always planning your next adventure, no matter where or when it may be. Whether world events, personal obligations, or finances are keeping you close to home for the time-being, you still have that next trip in mind. Until you can actually take off, there are many things you can and should do in advance to be adventure-ready!
Here are 18 things you can do NOW to get ready to travel.
Plan an Epic Itinerary
Planning your trip is almost as exciting as the journey itself! Think about places you've always wanted to go and fill in the details of your adventure.
1. Seek inspiration!
This is the perfect time to add new places to your bucket list. Start by picking up a copy of 1000 Places to See Before You Die. It's the ultimate guide for dreamers and travelers, with detailed recommendations from all over the world.
| Related Reading: The Best Unknown Vacation Spots in the U.S.
National Geographic also has a series of books highlighting must-do travel experiences, including journeys specifically for couples.
If you love the U.S. national parks, check out these national park novels to read stories set in the parks!
2. Learn about the history of your destination.
All too often, tourists show up and breeze through the top attractions without really knowing what they're seeing.
Now that you have time, research the important places at your destination, whether they are museums, natural landmarks, ancient buildings, or military battlefields.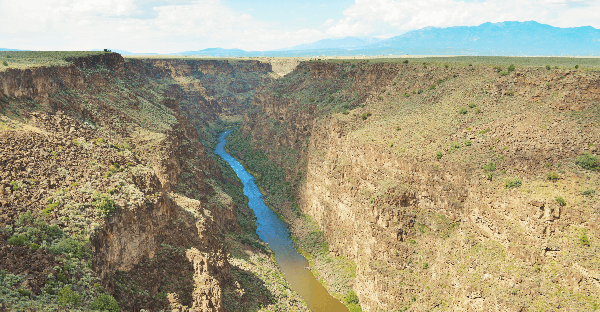 You will get so much more out of your visit when you understand the significance of what you're seeing, and advance research will help you make the best use of your time while there.
3. Research things to do.
A good guide book is priceless when it comes to planning the basics of how you will spend your days at each destination. Many travelers especially love Rick Steves for European guide books. Another good option is Fodors, which has guides to virtually every country, major city, and U.S. state you can think of.
| Related Reading: The Best Guide Books for Travel to Japan
Beyond the most commonly-visited attractions described in guide books, it's good to have another source of fun ideas for local tours and experiences.
For U.S. travel, National Geographic's 50 States 5000 Ideas is a great choice.
Get Your Guide is our go-to site for fun, unique day excursions, such as bike or walking tours, food/wine experiences, and other adventures. We first tried them when we did an incredible boat tour of the caves and grottos in Algarve, Portugal, and it was the highlight of our time in that region.
4. Join a Facebook group specific to your destination to exchange tips.
Facebook groups are a very valuable source of information. To find one related to your destination, simply search for the name of the country or city plus "travel tips" or "travel planning" into the Facebook search bar, and click on the tab that says "Groups."
If you are a member of the U.S. military community, two good groups are U.S. Military Travelers in Japan and Tips for Asia Travel.
Tackle the Details
Here's where it gets real. Figuring our your budget, taking care of logistics, and buying what you need NOW will make the weeks leading up to your trip stress-free.
5. Determine a budget for your trip.
Start by putting together a rough itinerary so that you have an idea of how much time you will spend in each city. Also, think about your travel style: are you trying to stretch your dollar as far as it will go, or are you splurging on a luxury vacation?
Use Budget Your Trip to get an estimate of how much you will spend per day (note that you can drill down by country to get cost estimates for specific cities).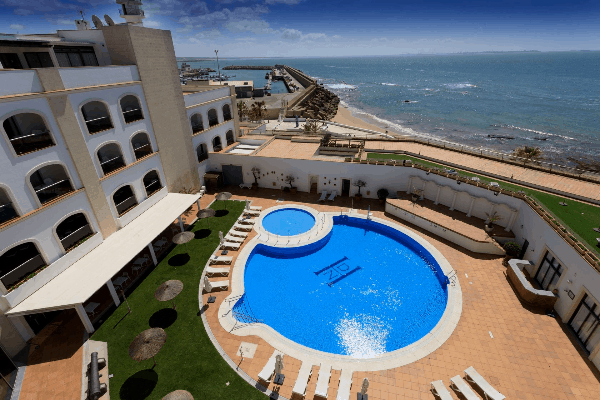 Pair those results with a quick search on Skyscanner to estimate flight costs (if applicable), and don't forget to add any special day tours or other experiences you identified above.
Add all that together and you should have a good ballpark of how much your trip will cost. Putting your dreams into black and white is a big step towards making them a reality!
6. Apply for Global Entry/TSA Pre-Check.
Global Entry gives you expedited entry into the U.S. from international destinations. TSA Pre-Check allows you to go through expedited security at U.S. airports. A Global Entry membership includes TSA Pre-Check, so if you might travel abroad in the next 5 years, you may as well apply for Global Entry.
To get started, follow these instructions from U.S. Customs & Border Patrol.
7. Create an Airbnb account.
Renting a home or apartment on Airbnb is a great money-saver, especially if you prepare some of your own meals at home, and it's a better value than hotels because you can get more space for your money.
For the past 7+ years, Airbnb has been our preferred lodging option whenever we are staying in a location for more than a couple days. We've taken dozens of exclusively Airbnb trips during which we didn't stay in hotels at all.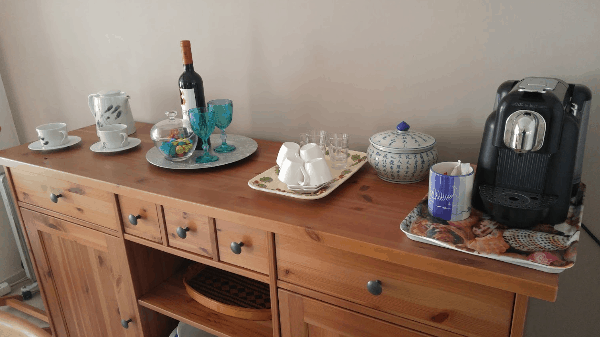 As you prepare to travel, create an account and learn how Airbnb works. The first step is to create your guest profile. Take the time to write a thoughtful profile that tells a little bit about who you are, where you've traveled or hope to travel, and your travel style. The point is to let potential hosts get to know you so they feel comfortable allowing you to stay in their home.
Pro tip: when writing your Airbnb profile, emphasize that you will be respectful of the home and treat it like your own.
8. Stock up on must-have travel items.
Get ready for your adventure by acquiring the essential items you need for travel. Whether you're looking for ultra-light carry-on luggage, the best travel clothes, or affordable noise-canceling headphones, now is the time to do your research and purchase those things.
Start with our packing list for ideas! These are the tried-and-tested items we've been using for the past 5 years of full-time travel.
Prepare for International Travel
If you plan to go abroad, you have many other things to do to get ready for travel.
9. Check your passport expiration and renew, if necessary.
Make sure you have plenty of time before your current passport expires. Some countries will not allow you to enter if your passport will expire within a certain period (anywhere from 30 days to 6 months) after your expected departure from the country.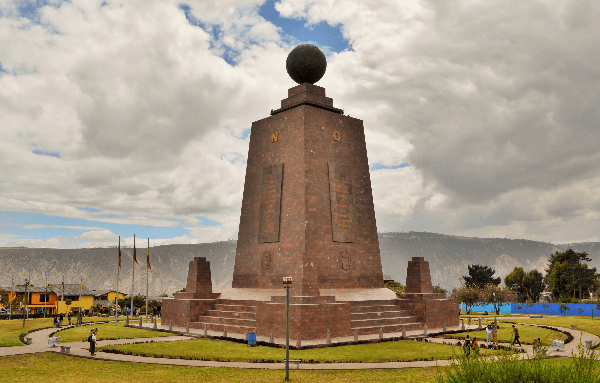 Check the State Department website for information about passport validity requirements in the countries you plan to visit. This website also has information about vaccination requirements.
10. Learn a foreign language.
Travel is much more fun when you can speak some of the local language. Depending on your learning style and how serious you are about learning to speak, you have many options for studying a foreign language.
Free apps like Duolingo are fun and interactive, and they allow you to do a quick lesson anytime you have a few spare minutes.
For more serious learners, Babbel or Rosetta Stone are good choices that also cater to various styles of learning.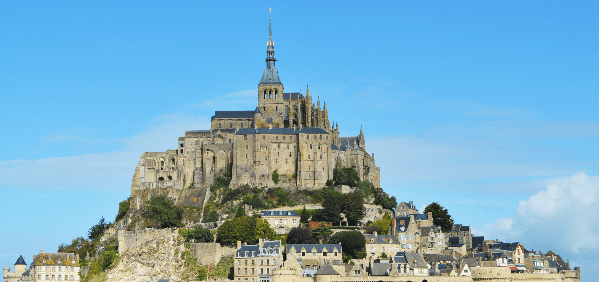 Two free, comprehensive resources are the Foreign Service Institute and Defense Language Institute courses. Both are online and completely free to download. While these courses offer a more traditional approach to language learning than the apps and courses above, they have been used for years to effectively train diplomats and translators!
When studying a foreign language, a fun way to practice what you've been learning and train your ear is to watch foreign movies, TV shows, are even YouTube channels. Second-Half Travels helps you find the best ones in German, Spanish, Portuguese, French, and Russian.
11. Learn to drive a manual transmission car.
If you're not comfortable "driving stick," now is the time to brush up on your skills!
This preparation is particularly important if you plan to rent a car in Europe. Most cars are manual transmission, and if you want an automatic, you will pay significantly more.
12. Get your International Drivers Permit (IDP).
Another important preparation for renting a car abroad is obtaining an IDP. In some countries, such as Japan, you can't rent a car without it. In many countries where an IDP is required by law, the rental car agency may not ask you for it, but you will need it if you get stopped by the police for any reason.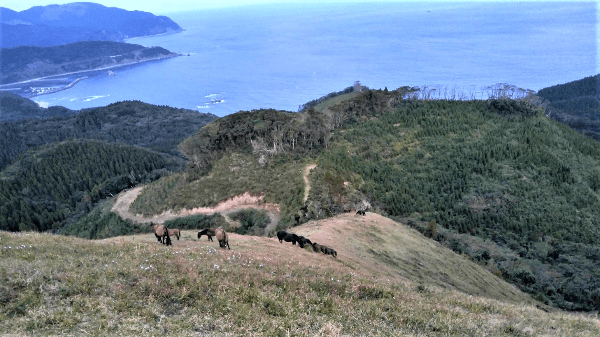 IDPs are only $20 and very easy to obtain. You can get one in person or by mail from any AAA branch office. All you need are a valid U.S. drivers license and two passport-sized photos.
IDPs are valid for one year, and you can choose an effective date up to 6 months from the date of application. For example, if you're getting your IDP in July, you can make it effective starting 1 October, and it will be valid until October of the following year.
13. Create accounts on applicable messaging apps.
The easiest way to communicate while overseas is by using WiFi-based apps. Unless you are going somewhere very remote, you can rely on WiFi most of the time, but the key is to have the app that most people in your destination country are using.
| Related Reading: How to Communicate (For Free) When Traveling Overseas
For example, WhatsApp is most prevalent throughout Europe and South America. In Japan, people use LINE almost exclusively. In China and other parts of Asia, WeChat is the app to have.
With all of these apps, you should create the account while you are still in the U.S. (or at least have cell phone service), because you need to receive a text message to your cell phone number to complete account setup.
14. Buy a cheap "travel phone."
To use WiFi and communicate while traveling abroad, you don't need a high-end cell phone. In fact, it's best not to have an expensive phone that a potential thief would want to steal. The key is to have an unlocked cell phone, which means a phone that is not tied to a particular service provider and can be used with a local SIM card.
We buy used unlocked cell phones on Swappa.com. On Swappa, you can safely purchase phones (and other electronic devices) for a fraction of the price of a new model. We have purchased multiple phones through the site and find it to be the best place to buy inexpensive, reliable devices.
15. Get a credit card with no foreign exchange fee.
Many credit cards charge a per-transaction fee for purchases made in foreign currency. This is an easy fee to avoid by simply choosing a credit card designed for travelers.
We've been using Chase Sapphire for more than 10 years, and it's the perfect card for people who travel frequently. It has no foreign transaction fee, and you earn double points for any purchases related to travel or dining out. The points are easy to use, and the sign-on bonus alone is enough for a free international flight.
Special Advice for U.S. Military Travelers
Active duty, reserve/National Guard, retirees, family members, and eligible veterans have access to a range of travel-related benefits and privileges. Learn what they are and how to take advantage of them!
16. Learn how to use space available (Space-A) travel.
Space-A travel is an incredible privilege available to members of the military community. If you're flying Space-A, it means you're using a seat that was unoccupied on a military aircraft after all space-required passengers and cargo had been accommodated. There is no charge to fly Space-A except for a small tax on certain flights.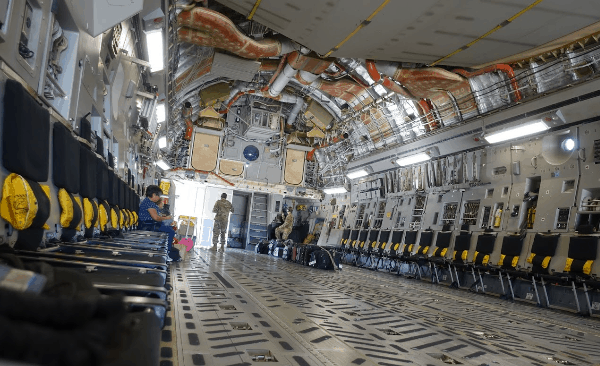 Flying Space-A can be a huge money-saver (and a great adventure), so if you didn't know about it, now is the time to learn!
Start by figuring out if you are eligible, how to sign up for Space-A travel, and how the process works from start to finish. You can find all of this information in this Quickstart Guide to Military Space-A Flights.
Also, join some of the Space-A related Facebook groups, which are a great place to ask questions about your specific travels plans. Here is a list of some of the largest groups.
17. Make sure you have everything you need to fly Space-A.
Military flights – especially on cargo aircraft – are not the same as civilian flights. Gather everything on this Space-A packing list, which explains what to wear, what to bring, and what documentation you need.
18. Research military hotels, campgrounds, and other recreational facilities.
Before you book civilian lodging, check out military MWR lodging; it's often the same or better quality, but at a much lower price.
Military MWR has recreational lodging all over the world, and facilities range from campgrounds to high-end resorts. You can easily plan a full vacation at these places, whether you want a weekend getaway, or a multi-week tour in Asia.
Here are some of the top military recreational facilities in the continental U.S. and overseas (OCONUS).
Get Busy Getting Travel-Ready!
You've got your game plan, now it's time to execute! Do what you can now to prepare for your trip so that when the time comes, all you have to do is pack your bags and go!