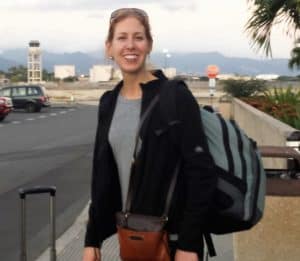 Let me start by saying I am a huge fan of flying Space-A. I'd take a military hop over a commercial carrier any day. Space-A travel is not without its frustrations, and depending on how much time and flexibility you have, it may not be the best option. But if you can make it work for you, it's an amazing privilege we enjoy as members of the military community.
Following are examples of our experiences flying Space-A. Some went very smoothly, others did not go as planned. My intention in sharing these stories is to help readers who are new to Space-A understand some of the scenarios they may encounter. Reading about our experiences can help you decide if Space-A is a good option for your upcoming travel and what kinds of contingency plans you may need.
Joint Base Andrews to Ramstein Air Base (Germany)
This was my first experience flying Space-A and our first OCONUS flight during our year of travel after my husband's retirement. We had been watching the Andrews flights for months to figure out the best time to try for a hop. There seemed to be a flight to Ramstein every Wednesday, so we made that flight our target. After spending the night at the lodge on Andrews, we went to the terminal first thing in the morning.
Hurry Up and Wait
We arrived several hours before Roll Call to mark ourselves present. The Space-A flying process had changed since my husband's last experience, and we wanted to ensure we didn't miss any steps. He had signed us up several weeks prior, so it didn't really matter whether we marked ourselves present 45 minutes or 7 hours before Roll Call.
The aircraft had 53 seats available and only about 20 Space-A passengers competing, so we all got on with no problem. We waited around the terminal all day, but once we boarded, the plane took off shortly thereafter, which was about 1900. All in all, it was a very smooth Space-A journey.
Lesson Learned: While it's good to arrive at the terminal in advance of Roll Call, an hour or two is usually plenty of time.
Ramstein Air Base to Dover AFB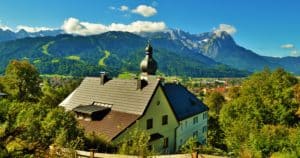 After spending 3 months in Europe, we wanted to return to the Washington, DC area. We decided to aim for a flight to Dover AFB that had 73 tentative seats. The night before our flight, we stayed at the Ramstein Inn, which is across the street from the terminal. We could actually see our plane from the window of our room!
Almost Missed It . . .
According to the schedule on Facebook, Roll Call was at 0500, and my husband went to the terminal at 0400 to mark us present. They told him Roll Call was delayed and to come back around 0600, so he returned to our room and took a nap.
Fortunately, I did not go to sleep.
At 0532 I checked Facebook to see if there were any updates, and sure enough, Roll Call had changed to 0530. My husband ran across the street to get in line while I frantically finished packing our bags.
We made it.
The plane had plenty of seats, but there may have been passengers who missed the flight because they didn't see the revised Roll Call time. Other than those few moments of panic, all went as planned and we took off around 0900.
The Kindness of the Military Community
Dover AFB is a couple hours outside of DC, so we were planning to either try for a hop to Andrews AFB or rent a car. Fortunately, a fellow passenger on our flight from Ramstein had parked his vehicle at Dover and was heading to the DC area. He generously offered to drive us to our home in Arlington, VA.
Lessons learned:
You can never check the schedule on Facebook too often in the hours before your flight.
If Roll Call is pushed back to a later time, either go to the terminal at the original time anyway or be prepared to get there on a moment's notice.
When flying back to the United States from overseas, take the first plane you can get and worry about making your way to your final destination once you're in CONUS.
Yokota Air Base (Japan) to Travis AFB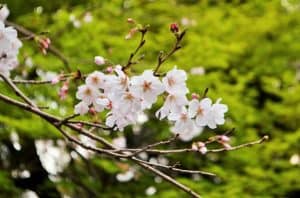 After spending several weeks in mainland Japan, we were trying to return to the U.S. The first flight available was to Fairchild AFB in Spokane, WA. It had only 10 seats available, but it was a great option because Fairchild is not a popular destination. We and two other guys were the only Space-A travelers competing, so we all got seats with no problem.
The catch was that we had to check our luggage, but the flight wasn't departing until the next morning. So we put some spare underwear and our toiletries in our backpacks and checked our suitcases.
Delays and Difficult Decisions
The next morning we got up early for what was supposed to be an 0630 boarding time. I checked the terminal's Facebook page and saw a special notice that our flight was delayed until noon. Later that morning, they updated the notice to say the flight wouldn't depart until the following day.
My husband went to the passenger terminal to see if he could gather any intel. A Passenger Specialist explained that the aircraft had a maintenance problem. He said the mechanics were working on it and the flight might take off at noon after all.
We checked out of the lodge and went to the terminal to wait. By noon, they had not repaired the aircraft and the maintenance crew had timed out for the day, so the flight definitely wasn't leaving before the next morning.
We would have been happy to wait another day, except that we couldn't have access to our checked bags. If we took our luggage, they would remove us from the flight manifest and we couldn't get back on it.
Ultimately we decided that we weren't confident the maintenance problem would be resolved the next day (we learned that the plane had been under repair for several days), and we were out of spare underwear.
Plan B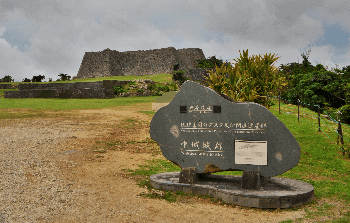 We pulled our bags and hopped a flight to Kadena Air Base (Okinawa) later that afternoon. The Kadena schedule showed a flight the next morning with 73 seats heading to Guam, Hickam, and Travis. It seemed promising to us and the other 20 or so Space-A travelers who had the same strategy in mind. Many of them had been at Yokota for several days trying to get a flight back to the U.S.
Unfortunately, by the time we landed in Okinawa, the flight to Guam had already been canceled. There were no other flights to the U.S. on the schedule.
Making the Most of the the Circumstances
My husband and I decided to spend a few days enjoying ourselves in Okinawa rather than going to the passenger terminal every day and hoping a flight popped up. So we stayed on Kadena and had a great time exploring the island.
While in Okinawa, we checked the Facebook slides daily, just to keep tabs on flights. It wasn't until we were ready to leave more than a week later that there was another flight back to the U.S.
This time, we made it with an overnight stop in Guam and an overnight at Hickam, finally landing at Travis. Needless to say, if we had not had the flexibility to stay in Okinawa, we would have been stuck buying a commercial ticket from Japan to the U.S.
Lesson Learned: Unless you have a lot of flexibility and time in your schedule, make sure you have funds for a commercial ticket.
Travis AFB to Naval Station Rota (Spain)
When planning our trip to Rota, we assumed we would first make our way from Travis to Dover or McGuire. Both of those bases tend to have several flights to Rota per week. As it happened, there was a flight from Travis all the way to Ramstein. Taking that flight meant we would probably have to find our own way to Rota, because there are not many flights between those two bases. I hadn't seen one on the schedule for a long time. But getting across the United States and the Atlantic Ocean in a single flight is a pretty good deal, and Europe has several low-cost airlines that we could take from Germany to Spain.
In the Right Place at the Right Time
We took the flight to Ramstein and arrived without a hitch. We were planning to stay in Germany for a couple days before heading to Spain. When we landed at 1030 local time, I waited with our luggage while my husband reserved a room at the Ramstein Inn and called a friend to meet for lunch.
While he was gone, I checked the Ramstein flight schedule, and lo and behold, a flight to Rota with 5 seats had popped up with a 1330 Roll Call time! It had come on the schedule sometime during our flight from Travis.
No doubt there would have been a lot of competition for this flight with more advance notice. Lucky for us, we happened to be in the terminal with bags packed, and only one other couple was trying for seats.
A Temporary Glitch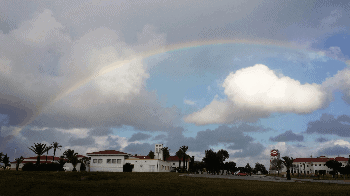 We boarded the C-130 about 2 hours after Roll Call. The crew loaded our bags and we strapped in. My husband and I were high-fiving each other, amazed at how smoothly this journey had gone.
Of course, we were congratulating ourselves a bit too soon. Just when we thought we were about to take off, the pilot cut the engines and the roar died down to a disappointing hum.
We unloaded onto the tarmac while the crew checked the problem. They needed to replace a part in the engine, so they bused us back to the terminal to wait. We remained in good spirits, hoping that our optimism would will the aircraft into a state of repair.
Either our positive vibes or a great mechanic did the trick, and a couple hours later, we were on our way. We re-boarded around 2000 and the second time was a charm. We arrived safely in Rota around midnight.
Lessons Learned:
Be willing to take a flight that gets you close – but not directly – to your destination.
Flights can be added to the schedule at any time; they aren't all planned 72 hours in advance. You could get lucky if you happen to be in the terminal or if you're nearby and can travel on short notice.
JB Lewis-McChord to Japan
This was our first time flying Space-A when we had a firm deadline to be at our destination. My husband had enrolled in a Japanese language school, and we were moving into our apartment in Japan on 25 August.
Navigating PCS Season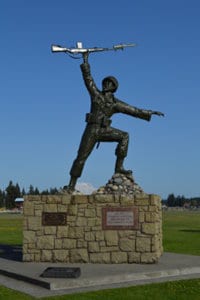 We were staying at JB Lewis-McChord while visiting family in the area, but we had allocated about 10 days to get to Japan. We thought that was more than enough time and that we might even have a few days to explore and travel before settling in.
Obviously, our first choice was to fly straight to Japan rather than hop to multiple bases along the way. There were several Patriot Express flights leaving from Seattle-Tacoma airport, but since it was PCS season, the flights had very few Space-A seats. We saw from the historical data on Facebook that many more Cat 6's were competing than were getting seats.
We decided to try for a flight from JBLM to Hickam, because the Hickam schedule showed several upcoming flights to the Pacific, although seats were still TBD. I'll digress a bit here, because there is an important lesson that we re-learned.
Never Go Back to Sleep
When we went to sleep the night before the flight, Roll Call was at 0600. We were staying at the lodge and arranged for the shuttle to take us to the terminal at 0500. When we woke up the next morning, I checked Facebook and saw that Roll Call had been pushed back to 0900. We called the reception desk to move our shuttle pick-up time to 0730, and then we went back to sleep.
I'm sure you can guess where this is going . . .
We got a couple extra hours of sleep and were ready to go around 0715. But when I looked at the Facebook slide on our way out the door, I saw that Roll Call had already started; they had moved it to 0700.
My husband called the terminal to let them know we were on the way. The Passenger Specialist didn't make any promises but said "just get here ASAP." We called the lodge reception multiple times, but the shuttle seemed to be MIA, and we doubted a cab could get on base in time.
As we waited outside for the shuttle, we hoped someone might drive by and offer us a ride, but no such luck. Finally my husband approached some construction workers and asked who owned the truck parked nearby. One of the workers (a veteran) graciously offered to drive us to the terminal. We arrived at 0745 but were very lucky and still got on the flight.
Some terminal staff are flexible in instances such as these when they change Roll Call at the last minute, but ultimately, the mission is the priority. If the crew needs to leave early, the plane will take off whether the Space-A passengers are there or not.
One Flight Forward, One Flight Back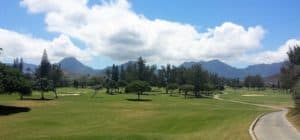 When we arrived in Hawaii, we enjoyed a lovely 2-night stay on Hickam and were hoping to catch the upcoming flight to Kadena. Unfortunately, they only released 10 seats, and more than 20 Space-A travelers were competing. The lowest category to get on was 3, which was not surprising during PCS season.
At that point, there were no rooms at any of the Hickam/Pearl Harbor lodges and no good prospects for flights to the Pacific within the next 3 days. There were three flights back to Travis that afternoon, so we made a quick decision to hop one of those. Travis had a flight with 53 seats scheduled to fly to Yokota the next morning.
That flight still looked promising when we landed at Travis around 2130, but by morning it was no longer listed on the slide. We found out later that the crew had decided not to take any Space-A passengers – one of the many reasons a flight may disappear from the schedule.
Last Resort
By then we had only a few days to get to Japan, and the Travis schedule showed no flights to the Pacific. Ultimately, we bought one-way tickets from San Francisco International. The silver lining was that we had an opportunity to enjoy the incredible USO in the airport. If you have some spare time, I highly recommend waiting for your next flight out of San Francisco at the USO!
Lessons Learned (again):
If Roll Call is pushed back to a later time, either go to the terminal at the original time anyway, or be prepared to get there on a moment's notice. Don't go back to sleep!
Be prepared to purchase a commercial ticket in case you run out of time waiting for a Space-A flight.
***
As you can see, sometimes Space-A works perfectly, other times you have a few glitches. The most important thing is to have a positive attitude, and think of it as an adventure!
Related Reading
Quickstart Guide to Space-A Flights
9 Things to Know About Flying Space-A to Ramstein, Germany
8 Things to Know About Flying Space-A to Japan
9 Things to Know About Flying Space-A via Joint Base Pearl Harbor-Hickam