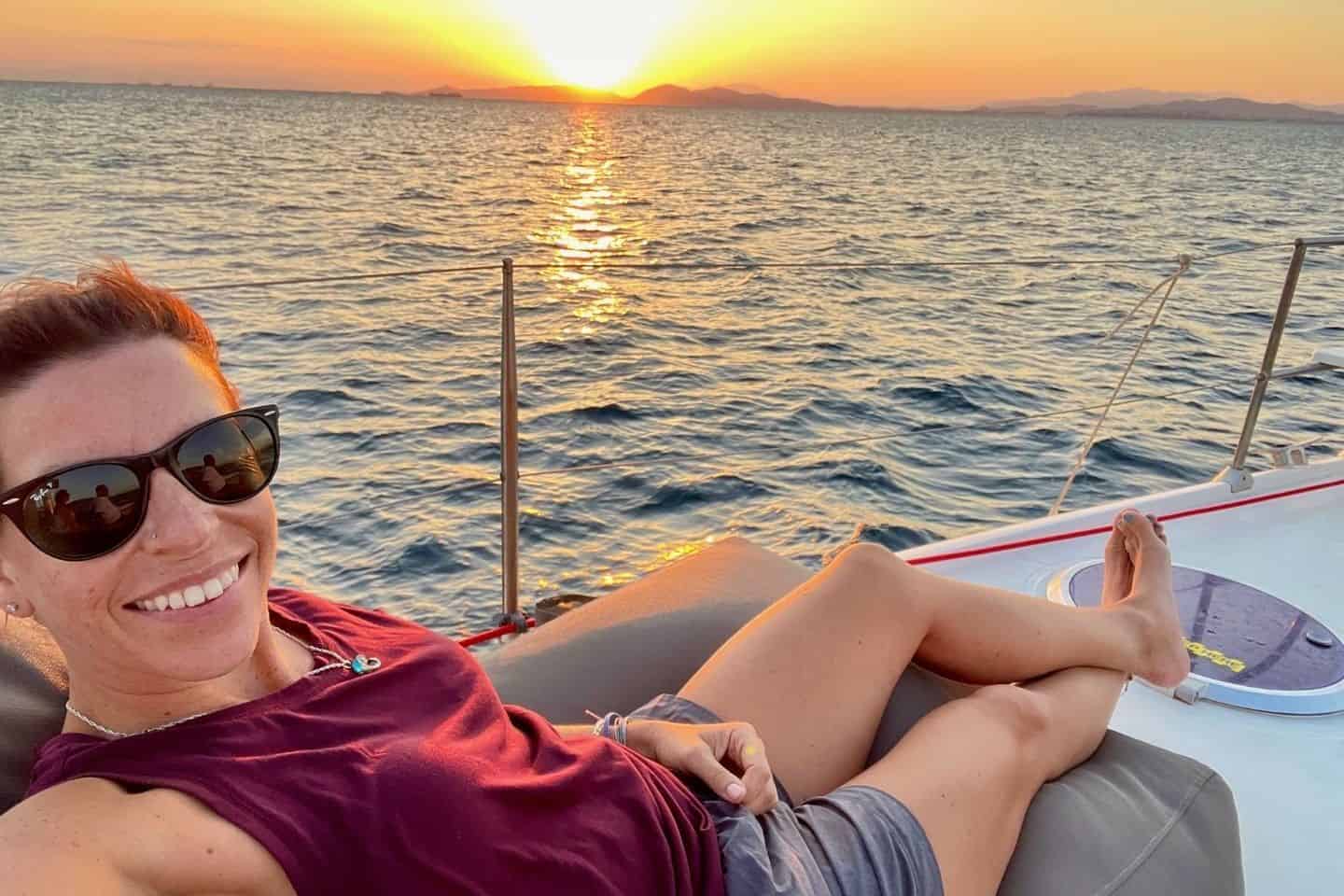 If you need a getaway or have a serious case of wanderlust, don't delay your travels in search of a companion. Your best travel buddy is YOU! Even if you have friends or family members to join you, going on a solo journey has many advantages and can be one of the best ways to check a few places off your bucket list.
Guest contributor Jody Powers, retired Naval Officer, mom, and expert traveler, explains the greatest benefits of solo travel and offers her tips for traveling alone . . . and loving it!
When I mention the idea of solo travel to my friends and family, the reactions are split between two camps: "That sounds exciting!" or "That sounds crazy!" I recently completed a two-and-a-half-week solo trip to Greece, a country where I barely knew the language, and I can firmly say that I find solo traveling exciting!
That's not to say that I didn't have some concerns that were specific to traveling alone, but with a little planning and a healthy sense of adventure, solo travel is very rewarding, even for those who normally travel with a partner.
Contents (click to expand)
Why Travel Alone? The Important Benefits of Solo Travel
I'm a married mother of two teens who has happily traveled extensively with my spouse and family for decades. I have also had a blast traveling with friends over the years. I don't think I'm having a midlife crisis, so why would I travel solo? It's simple: I missed it!
Look, I love my family, and we love traveling together A LOT. My spouse and I both used to travel frequently for work, and honestly, those trips became a mini-recharge for us as spouses and parents.
While we love hanging out as a family, we all have our own interests, our own favorite food, our own threshold for art museums, our own love of early mornings, and our own level of endurance in the great outdoors. Having lived and traveled as a family on a 39' sailboat through a global pandemic and trying to give all those varied interests the attention they needed, this traveler was itching to go somewhere . . . alone.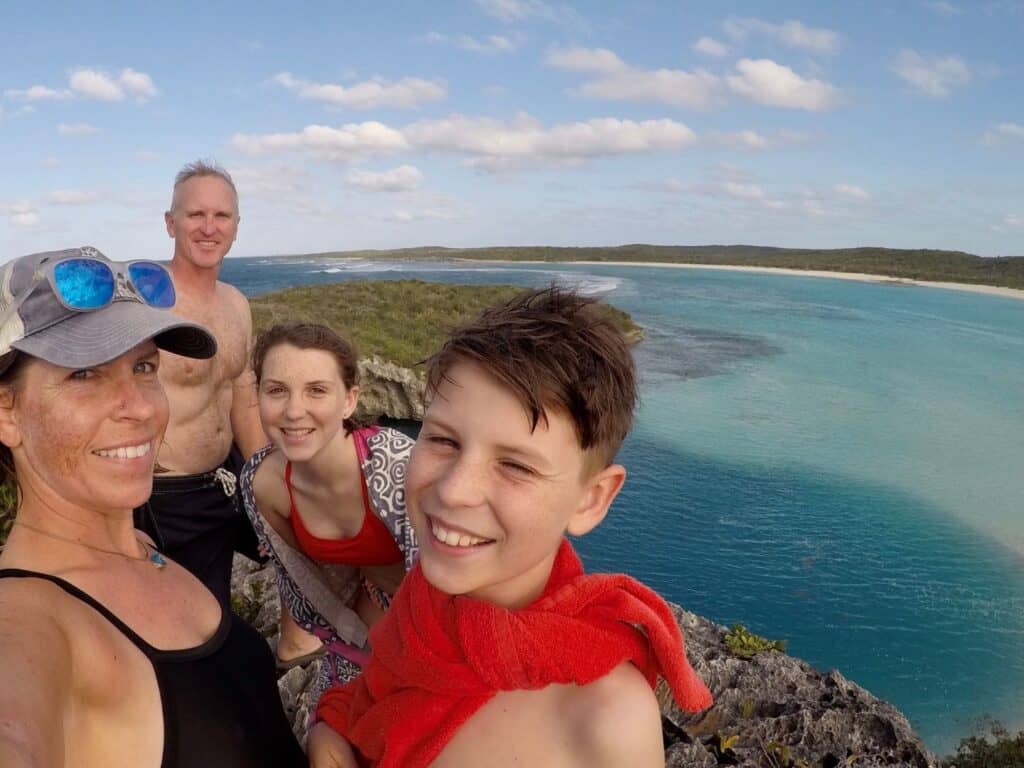 Planning a Solo Adventure
Traveling alone comes with all the usual planning concerns: where to go, where to stay, safety, what to do, and how to get around. But if you're used to having traveling companions, one of the best things about planning a trip on your own is that it comes with a twist: your comfort zone, your personality, and your interests get to drive ALL of the decisions. You have complete control over the itinerary for the entire trip.
In my case, I'm an introvert who loves doing just about anything outdoors, learning about a culture through food, exploring street markets, walking for hours, looking at interesting architecture, and discovering history. I prefer to stay in residential areas to get a feel for how local people live everyday life, especially when I'm in a foreign country.
Choosing the Best Travel Destination for Your First Solo Trip
Where do you start? Maybe you've had a dream solo destination or maybe you're like me: ready to go just about anywhere! In my case, I was looking for somewhere international with great food, cultural interest, and maybe even a beach.
I hit Skyscanner.com and started looking for cheap flights from nearby airports. Once I had a few new destination options, I looked at safety. The U.S. State Department website was my first stop, my spouse got to chime in, and I hit up some of my favorite travel bloggers for their reviews.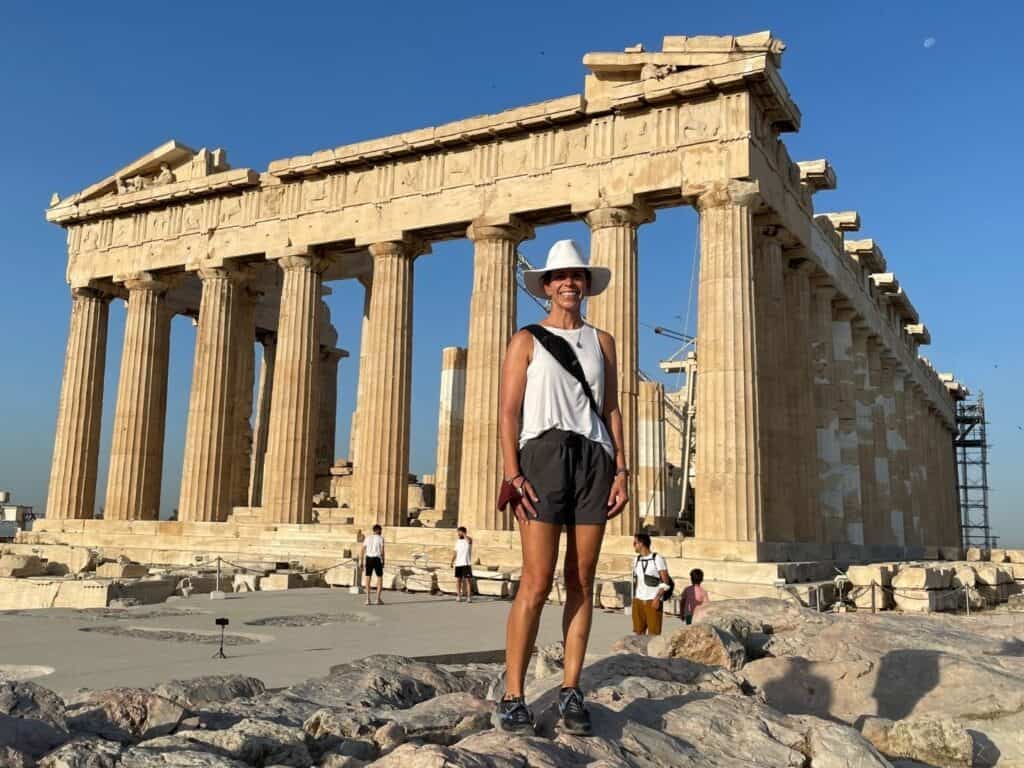 Before I could really narrow down my options, first I had to look at how to get around. When my family travels, we usually rent a car. As I was looking at places where I wasn't super fluent in the local language, I didn't want to try to read signs in a different language plus a map app while weaving through city streets. For this solo trip, I wanted a destination with a reliable, safe, easy-to-use public transportation system.
Where to Stay When Traveling Solo
Where to stay? Oh, the options! Hotel, bed and breakfast, hostel, room in a house, condo/apartment, whole house, tent in the woods, river barge . . . This is where a solo traveler gets to let her personality shine!
You need to feel comfortable in the space you choose, and it needs to match your travel style and personality. I wanted to stay in a neighborhood with easy access to transportation, sites, and great food, but where I could also safely enjoy walks and parks. Also, I like the option to cook meals on longer trips.
While hotels are seen as a "safer" solo option to some, I usually prefer Airbnb to a hotel room, even for my solo trips, and especially if the trip is longer than a few days. And while you can rent rooms through Airbnb, I'm personally not comfortable in a stranger's house as a solo traveler. It's not as much of a safety concern for me as it is knowing myself; I'm an introvert, and I prefer space that is 100% my own at the end of the day.
The budget-safety-interest-transportation-lodging winner for me was Athens, Greece! I was comfortable with the safety of the city, the transportation system met all my requirements, I found a cute apartment in a gated building in a beautiful neighborhood, and it was Athens — tons to do!
What to Do When Traveling Alone
What to do when you get there? I think this is where some people get anxious about traveling alone, but it's actually a great opportunity to try new things and explore a new place on your own schedule, based on your interests.
Visiting a new city with tons of museums, archaeological sites, and parks, I never ran out of things to keep me busy. I actually find it easier to go to a museum alone so I can go at my own pace without bugging my partner!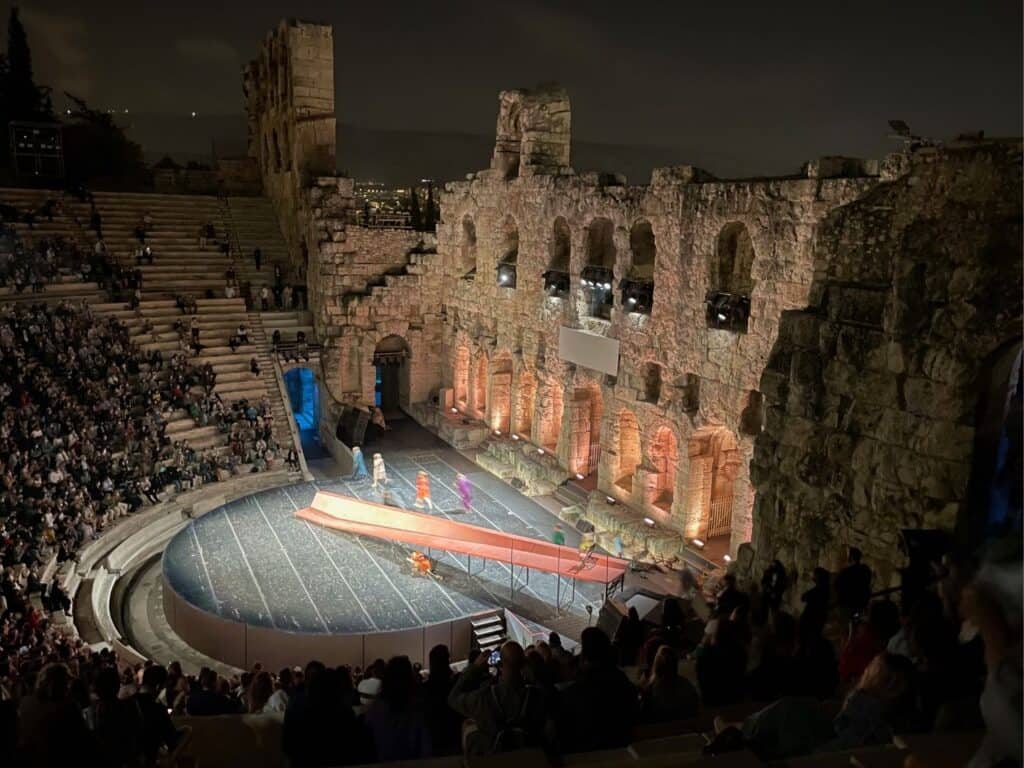 Shopping local street markets is also a solo-friendly activity and one where I tend to see solo locals out running errands. Music and theater events were also a great option, and my night at the Odeon of Herodes Atticus had me sitting right next to another solo female traveler whom I chatted with before and after the show.
If I ever wanted a non-selfie picture, all I had to do was offer to take a photo for someone else, and it was a favor easily repaid! With the safe, easy, efficient public transportation system in and around Athens, I was able to explore outside of the city as well, taking trips to beaches at "the end" of the tram line and even hopping on a ferry to a nearby island for a few days of exploring.
How to Enjoy Solo Dining
Dining is another area that can feel a little strange for a solo traveler, especially one like me who is not out to grab a date on Tinder! In Athens it was very easy to find cafes with streetside tables so I could enjoy the sights of the town between courses. I also usually have a good book or Kindle on me so that I can pass the time while waiting for my entrée.
While Greek dining is very social and usually involves shared plates, I was able to have plenty of delicious, solo-friendly meals while there. If I want more social interaction, I'll look for a place that serves food at a bar. It seems there's always someone up for a little small talk at a bar!
You don't want to feel "alone?" You don't have to! Sign up for a tour or experience as part of a group!
While in Greece, I booked two excursions through Airbnb Experiences that I absolutely loved. I went on a sunset sail along with a family and a group of friends in their 20's who were all interesting people, not to mention great dinner, swim, and sailing buddies!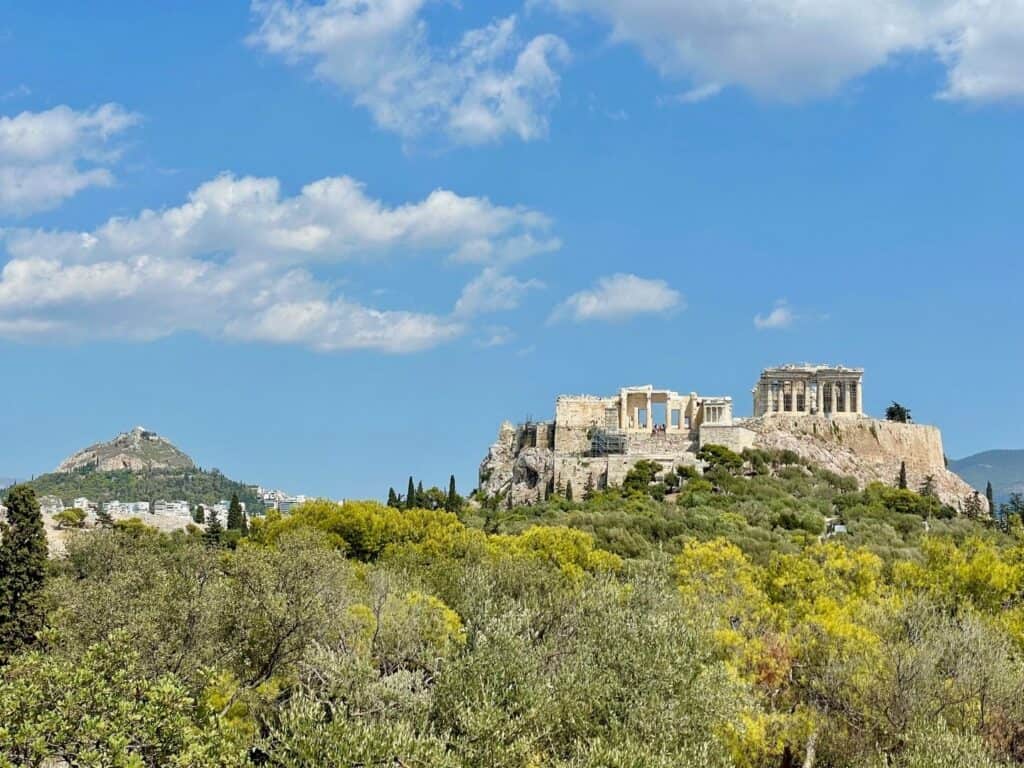 My favorite solo travel experience was a cooking class, where I joined three couples and our chef/instructor for an evening of amazing food and fun on a rooftop with a view of the Acropolis. The chef shared recipes, stories, and tons of travel tips with our group throughout the evening, and it really set the bar for what I will look for in future excursions.
Take the Leap and Travel Solo!
I first considered solo travel after a trip to Patagonia in 2007 where I met a solo traveler, Marie, whom I've been friends with since. I also have a few single, fellow-veteran friends who have traveled solo for years (by cruise ship, RV, and plane) and inspired me to keep solo travel in the mix after retirement. I'm really glad they did! Whether for two days or two weeks, the best part about traveling alone is that it can provide a safe, rewarding way to reconnect with a very important person in your life: you!
Tips for Traveling Alone For the First Time
Do your research. Read hotel/room reviews and articles about the area and pay close attention to comments about safety and the surrounding neighborhood.
Map it. If you have a few "must do" activities, map them out and make sure your lodging and travel plans make sense for your level of comfort.
Do YOU. Don't just do something because you saw it on YouTube or Instagram–do it because it interests YOU!
Stay flexible. If something about the plan you made starts to feel a little bit "off" during execution, it's ok to change the plan.
"Head on a swivel." You CAN walk alone at night, just be aware of your surroundings. If possible, walk the area during the day beforehand to get a feel for "normal."
Try an excursion! It's a great way to mingle with other travelers, meet new people, and have some fun in a somewhat structured environment.
Author Bio: Jody Powers retired from the United States Navy in 2019. Since then, she has been living and traveling full-time aboard a sailboat with her husband and two children. Follow their adventures on their blog, From Sea to Shining Sea. You can also check out our interview with Jody to learn how the family first came to live on a boat!