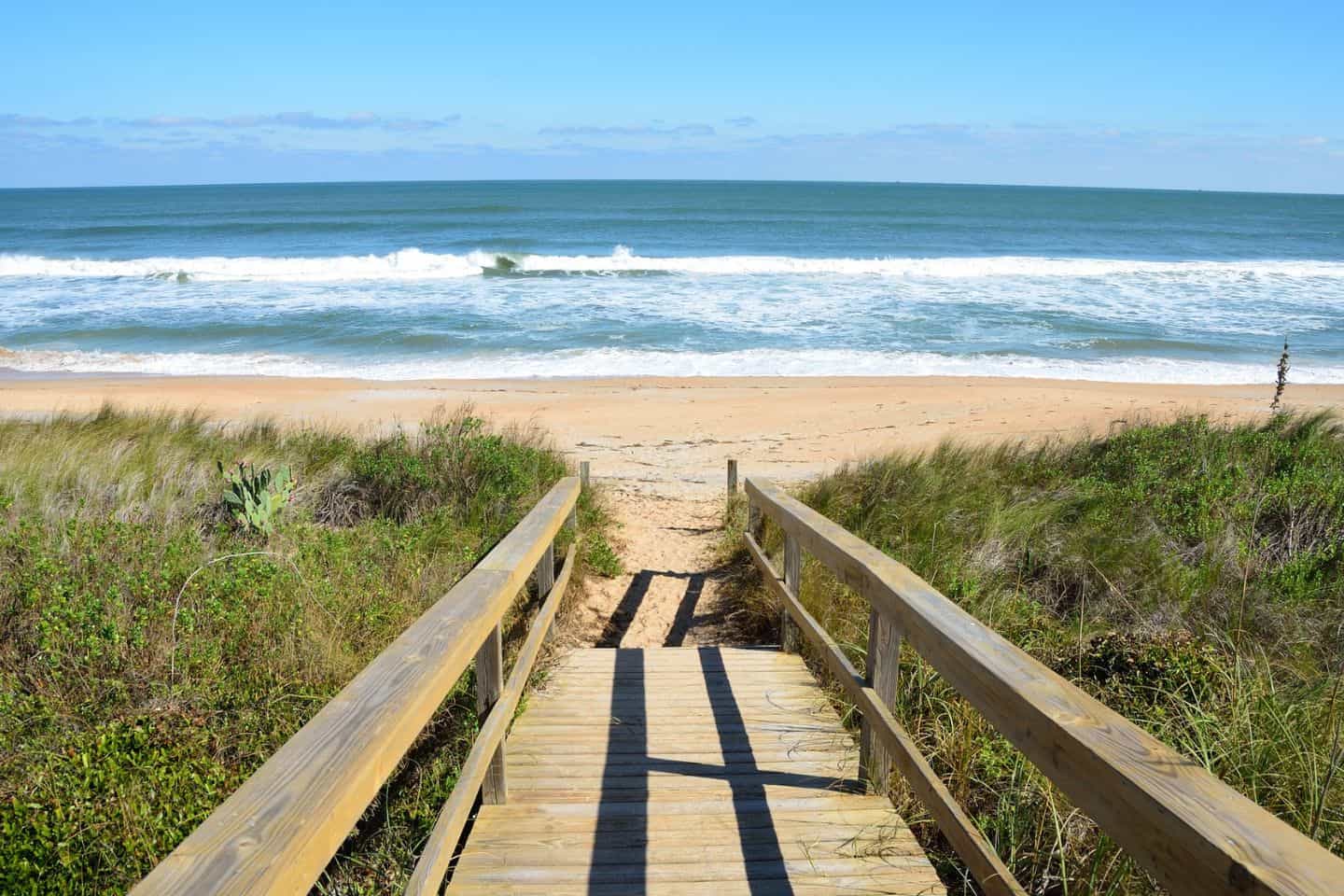 Looking for a waterfront getaway that won't break the bank? Use your military benefits and stay at one of the many military MWR beach cottages and cabins around the world!
Most of the beach cottages and cabins are located in coastal areas, but you don't always need to travel to Florida, Hawaii or other oceanfront destinations to enjoy a vacation on the water. The military also has cozy cabins on lakes and even on large rivers, and these vacation rentals are perfect for military families in search of outdoor fun, a relaxing retreat, or just a simple getaway.
Many of these facilities also rent beach equipment, boats, paddleboards, bicycles, games and most anything you need for fun and recreation that the whole family can enjoy. Some locations have other amenities, such as snack bars, military Exchange/commissary stores, golf courses, movie theaters, and bowling alleys.
Besides beach cabins or cottages, many of the facilities in the list below also have an RV park and/or tent sites.
In general, these facilities are open to the entire military community: active duty personnel, retirees, reservists, dependents, eligible veterans, and DoD civilians with valid ID and base access. Contact individual facilities directly to inquire about eligibility, pricing, and reservation policies and for a full list of amenities and services.
Check out these 34 military beach cottages and waterfront cabins, and start planning your next getaway!
Want this guide in a printer-friendly format? Click here for a PDF version!
Contents (click to expand)
Otter Lake Cabins (Anchorage, AK)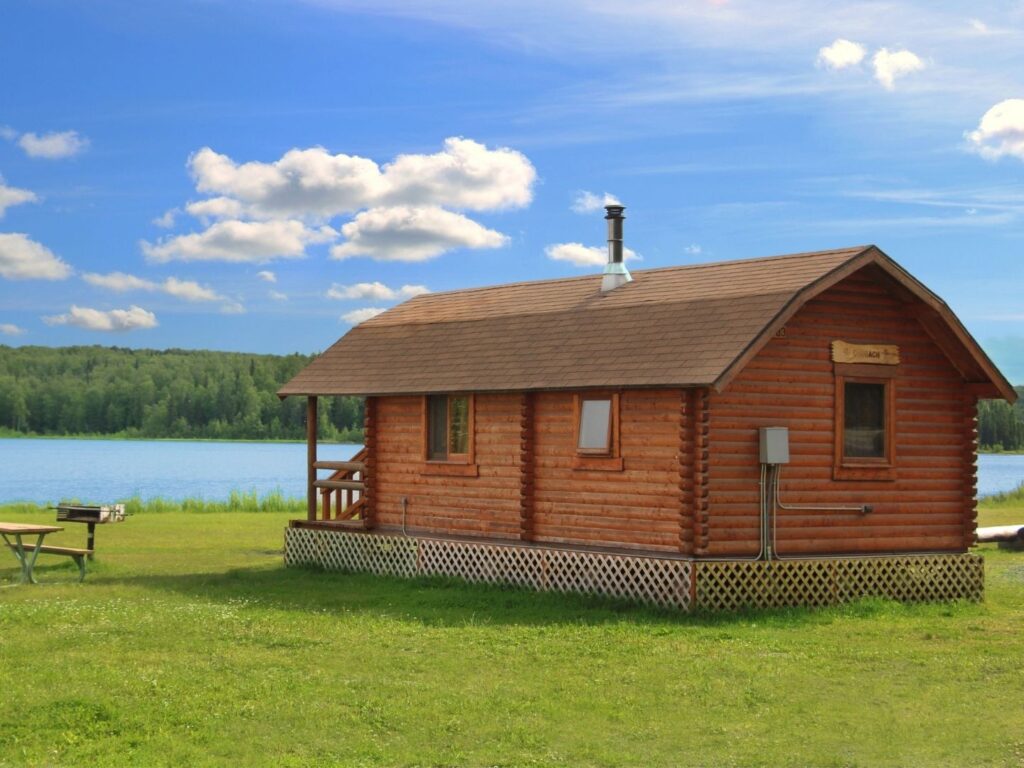 Otter Lake is managed by Joint Base Elmendorf-Richardson (JBER). It has eight cabins that sleep 4 to 6 people and come with a picnic table, fire pit, and BBQ grill. You can rent canoes/kayaks, standup paddle boards, row boats, sail boats and pedal boats. The cabins are located on JBER, so you have all the amenities that a military post offers.
Venture Lodging at Lake Martinez Recreation Facility (Yuma, AZ)
The Lake Martinez Recreation Facility is located on the Colorado River and is an activity of MCCS Yuma. Their 13 individual units include cabins, which accommodate up to 8 guests, and "park models" for up to 4 guests. This recreation area on a picturesque lake offers plenty of outdoor activities, including boat rentals, swimming, fishing, and hiking.
North Island Beach Cottages (Coronado Island, CA)
NAS North Island (NASNI) offers 20 2-bedroom cottages, which are located right on NASNI's Breakers Beach. Fully equipped with everything you need to enjoy your beachfront stay, each unit has its own BBQ grill and beach chairs. While staying at NASNI, cottage guests can take advantage of the base's fantastic fitness center, with its giant outdoor pool, and the gorgeous Sea 'n Air golf course!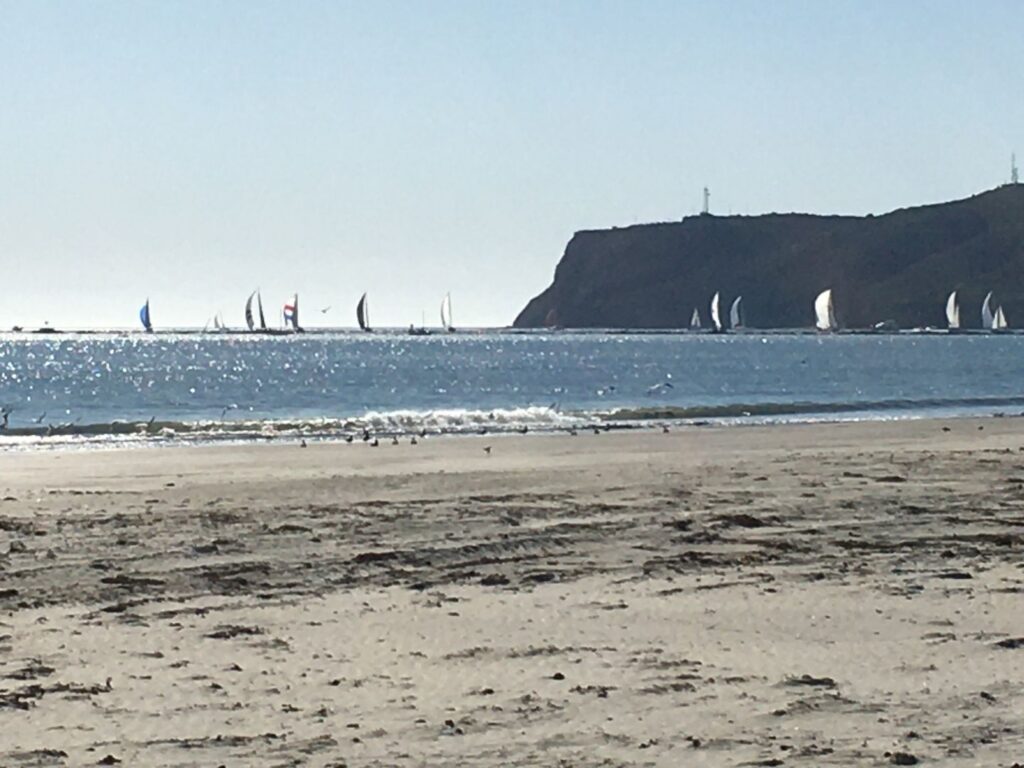 Camp Pendleton Cottages (San Diego, CA)
The Camp Pendleton cottages are in two locations: San Onofre Beach, at the north end of Camp Pendleton, and Del Mar Beach, at the south end. Both sets of San Diego beach cottages are open year-round and offer beach equipment rental and laundry facilities.
Del Mar Beach Cottages
Del Mar Beach has mostly 1-bedroom beachfront cottages and a smaller number of 1- and 2-bedroom marina view cottages, but all are only steps from the beach. The Del Mar cottages have the same amenities as the San Onofre cottages with the addition of a BBQ grill or firepit.
San Onofre Beach Cottages
San Onofre Beach has 1-, 2-, and 3-bedroom cottages. All cottages have an eat-in kitchen, living room, and patio with chairs. The cottages have beautiful views of the Pacific Ocean and beach access.
Marathon Recreation Cottages (Marathon, FL)
US Coast Guard Station Marathon in the Florida Keys has four 1-bedroom cottages located directly on the water. Each cottage is fully furnished with a full kitchen, and guests can rent boats, bicycles, fishing gear, and other equipment from the base.
Mid-Bay Shores Bungalows (Niceville, FL)
The facility is part of Maxwell Air Force Base and features 24 bungalows on Choctawhatchee Bay in Niceville, Florida. The 2-bedroom, 1-bath bungalows are fully furnished and have kitchens. Guests must provide their own linens and towels.
Blue Angel Park Cabins (Pensacola, FL)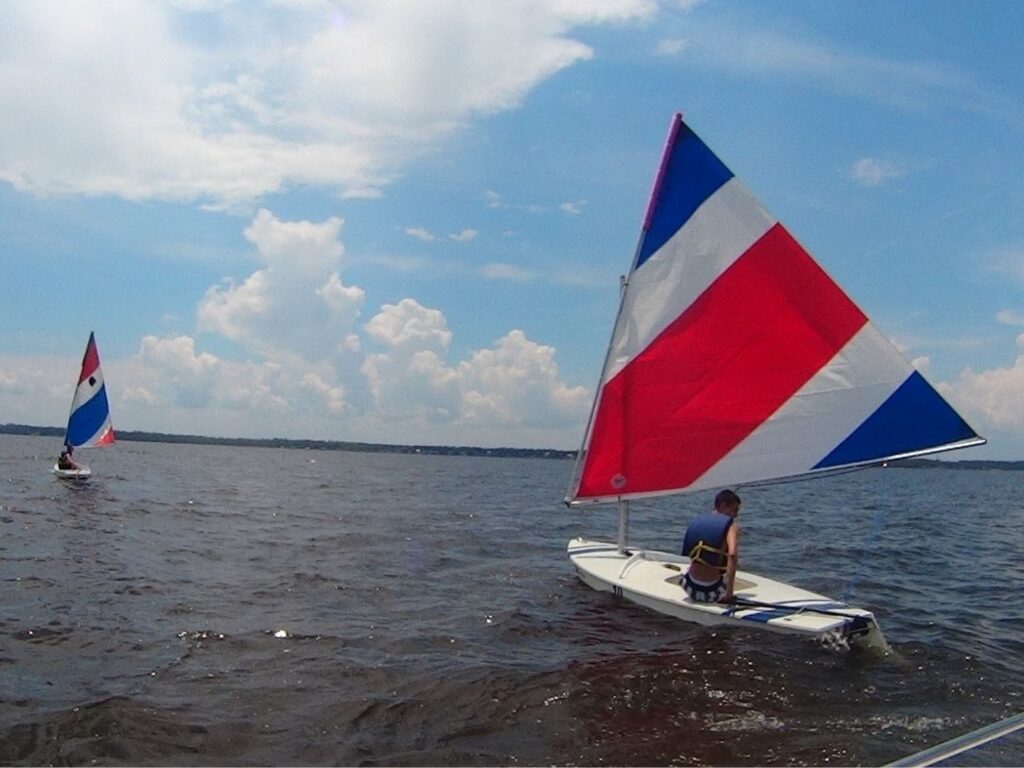 Blue Angel Park run by NAS Pensacola MWR, is located at the westernmost part of Florida on Perdido Bay. The park has seven rustic cabins, plus boat rentals, sailing lessons and other outdoor recreational activities.
Oak Grove Park Cottages (Pensacola, FL)
This recreation facility, also run by Pensacola MWR, has 26 1- and 2-bedroom cottages on Pensacola Bay. While you're there, rent standup paddleboards, kayaks, and sailboats from the nearby Bayou Grande Marina at NAS Pensacola!
Cottage at Pointes West Army Resort (Appling, GA)
This Army resort is on Clarks Hill Lake in Appling, Georgia. An activity of Fort Gordon, the resort offers six 3-bedroom cabins and two 2-bedroom cabins, all of which have one bathroom. Pointes West also has five 2-bedroom, 2-bath cottages, which are more spacious and have two floors. All units are fully furnished and overlook the lake, with large decks and patio furniture.
While at the resort, you can rent beach and outdoor equipment, along with canoes, kayaks, and pontoon boats.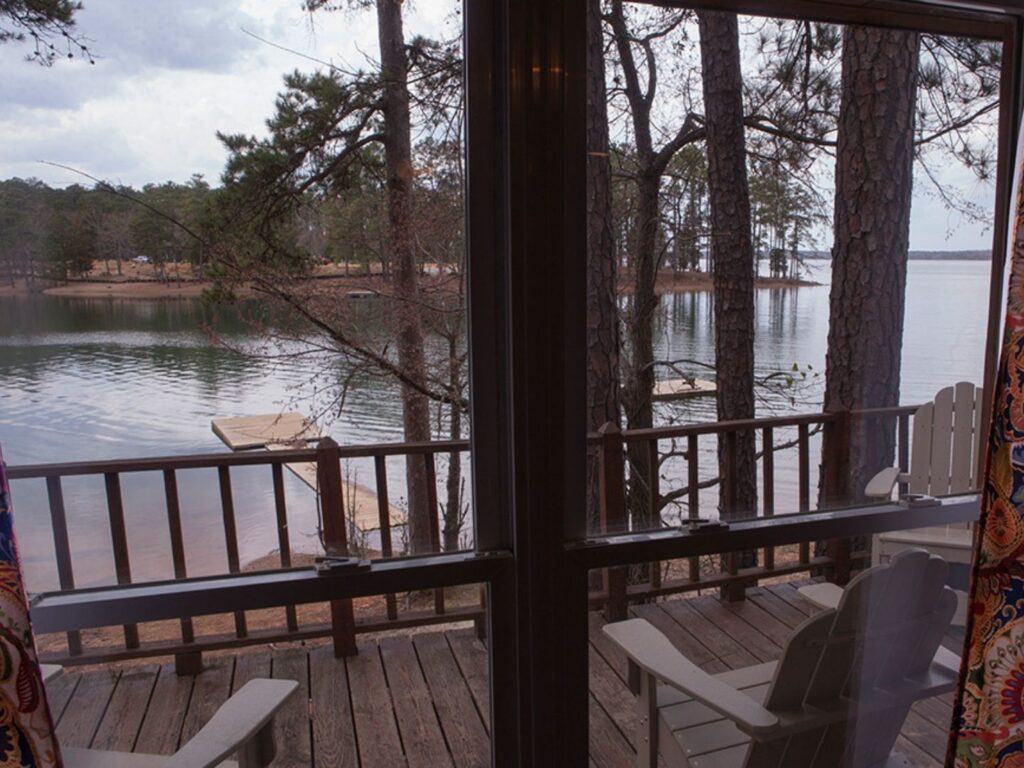 Navy Lake Site Altoona Cabins (Cartersville, GA)
This Navy MWR facility on the shores of Lake Altoona is only 30 minutes north of Atlanta, but is a world away! They have 13 fully-furnished cabins, along with a marina where you can rent boats and other water sports equipment.
The Wild B.O.A.R. Outdoor Recreation Cabins (Grafenwoehr, Germany)
The Wild B.O.A.R. cabins in Grafenwoehr are located on Dickhaeuter Lake. The 2- and 3-bedroom cabins are surrounded by the spectacular scenery of Bavaria, and the facility offers tons of outdoor activities. They also offer rentals, such as watersport and ski equipment, boats, and bicycles.
Barking Sands Beach Cottages (Kauai, HI)
These cottages are located at Pacific Missile Range Facility and are part of the only military resort on Kauai. Twelve of the cottages are oceanfront, and the other 12 are ocean view. All are fully-furnished with everything you need for a relaxing beach vacation or adventures exploring Kauai!
Barbers Point Beach Cottages (Oahu, HI)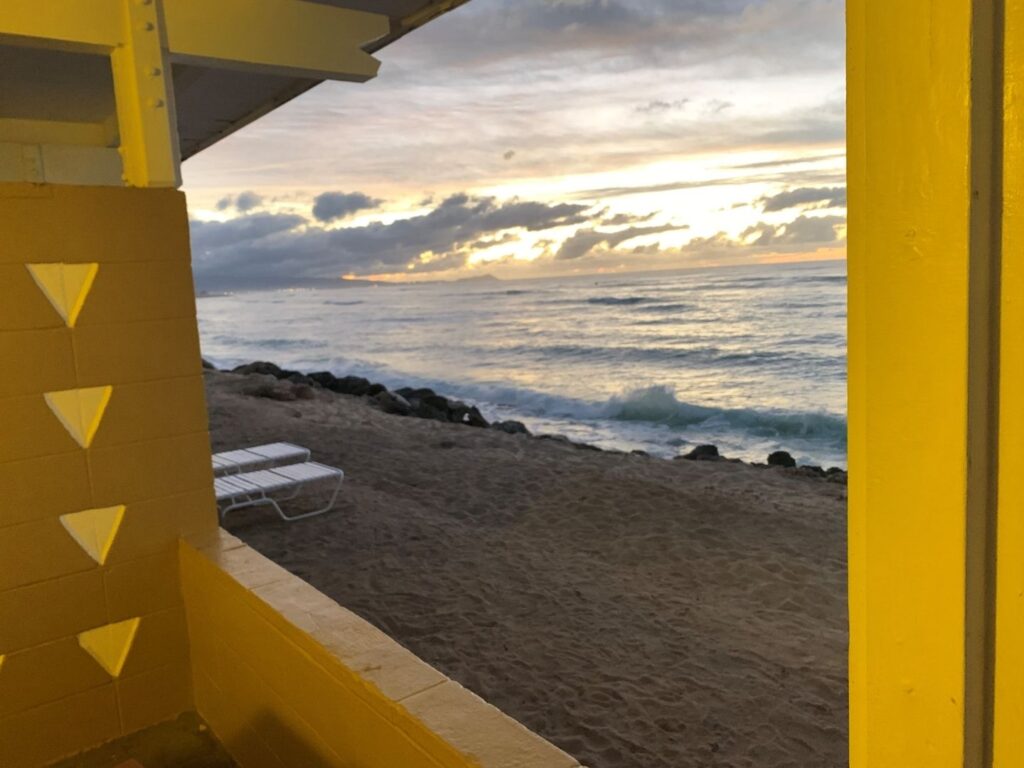 These cottages, located directly on the beach in southwestern Oahu, are perfect for a surfing vacation! The White Plains and Nimitz Beach cottages have two or three bedrooms and all of the basic amenities, including a washer/dryer in each unit. Rent kayaks, surfboards, or any other beach equipment you need from White Plains Beach Surf Shack, and while you're there, take a private surfing lesson!
Kaneohe Bay Beach Cottages (Oahu, HI)
Located on Marine Corps Base Hawaii (MCBH), these beach cottages overlook stunning Kaneohe Bay on the eastern side of Oahu. All cottages are fully-furnished with two bedrooms and daily housekeeping service.
MCBH also has several other recreational lodging options on other parts of the base.
Pokai Bay Cabins at Pililaau Army Recreation Center (Oahu, HI)
Rent a studio, 2- or 3-bedroom cottage in Waianae, a residential area on Oahu's western shore. These fully-furnished units have a private deck with table and chairs and are perfect for a relaxing stay only steps from Pokai Bay Beach.
Waimanalo Beach Cottages (Oahu, HI)
Also known as the Bellows Beach cabins, these 2-bedroom units on Bellows Air Force Station offer unbeatable views of the eastern Oahu shoreline and unparalleled access to one of Oahu's most beautiful beaches. The fully-furnished cabins sleep up to four guests and are one of several lodging options at Bellows.
Okuma Beach (Okinawa, Japan)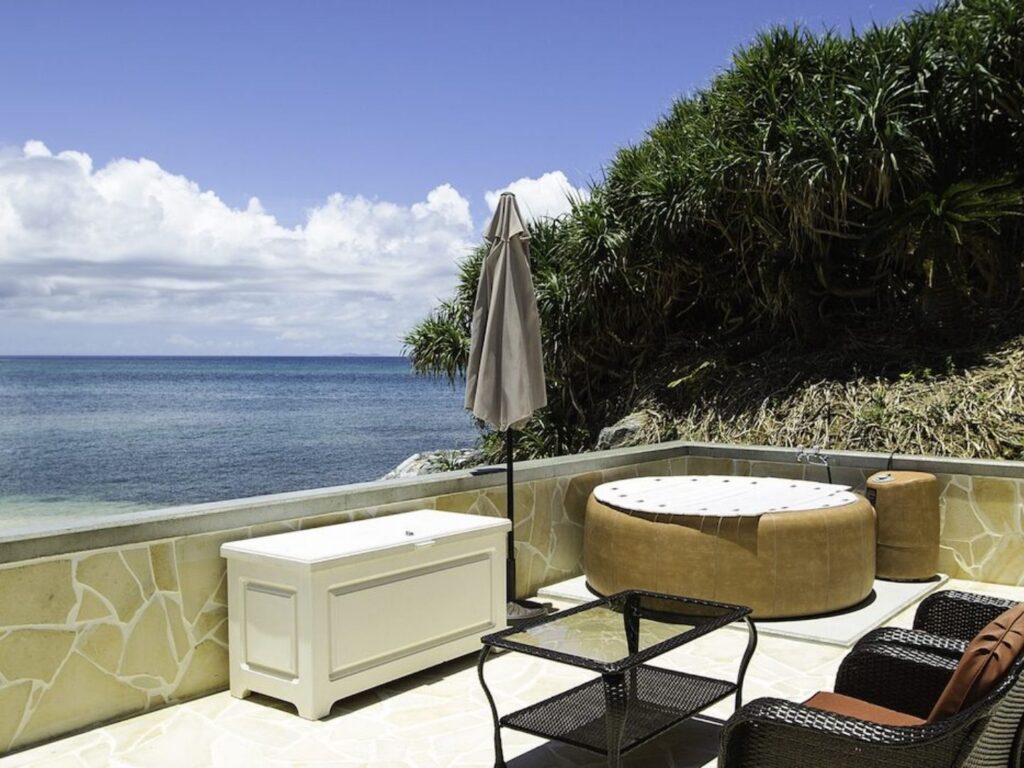 Located on the northern part of Okinawa, this military resort is on the East China Sea side of the island. They offer several different cottages, cabins and other stand-alone units, plus a hotel-style facility. Okuma Beach has multiple eateries and a golf course along with great outdoor equipment and water sports rental. Other resort-style amenities include diving and snorkeling trips and glass bottom boat tours.
Tama Hills Recreation Area Cabins (Tokyo, Japan)
Tama Hills is located in a beautiful secluded area of 250 acres approximately 45 minutes from Yokota Air Base and a little more than an hour from Naval Base Yokosuka. It has 11 cabins (1-, 2-, and 4-bedroom units) and a lodge with hotel-style rooms. The facility offers horseback riding, golf, and various outdoor equipment rentals, along with multiple eateries.
Fourth Cliff Recreation Facility (Humarock, MA)
This seaside recreation area, operated by Hanscom AFB, is directly on the Atlantic Ocean and offers sweeping views of the beautiful coast of Massachusetts. There are a total of 15 2- and 3-bedroom cottages and chalets. The facility offers outdoor equipment rental, including fishing rods, canoes and kayaks, plus surfing is available at this location.
Solomons Island Navy Recreation Area (Solomons, MD)
Navy Recreation Center (NRC) Solomons is situated on the Patuxent River near the Chesapeake Bay. This popular escape from the Washington, DC area has 46 bungalows, cabins, and cottages, plus 15 apartments. Fishing and crabbing are poplar pastimes here. They also have a beach and an aquatics center with four swimming pools along with many other family-friendly activities.
Great Pond Outdoor Adventure Center (Great Pond, ME)
This 375-acre resort is an activity of Portsmouth Naval Shipyard. Set in a gorgeous area of Maine about an hour from Acadia National Park, they have 12 fully-furnished cabins that sleep up to six guests each. Great Pond also has a "Tiny House" and two lodges for larger groups. While you're there, enjoy fishing, hiking, biking, canoe/kayaking, sailing and other outdoor activities.
Pt Betsie Cottage (Frankfort, MI):
This Coast Guard facility is a 2-bedroom, 1-bath cottage on Lake Michigan. It is nicely furnished with a kitchen and all the basics, but guests must supply their own bed linens and towels. Enjoy beautiful views of the lake while eating breakfast, and keep warm by the wood-burning stove in the living room!
Blakeslee Air Force Recreation Area (Kure Beach, NC)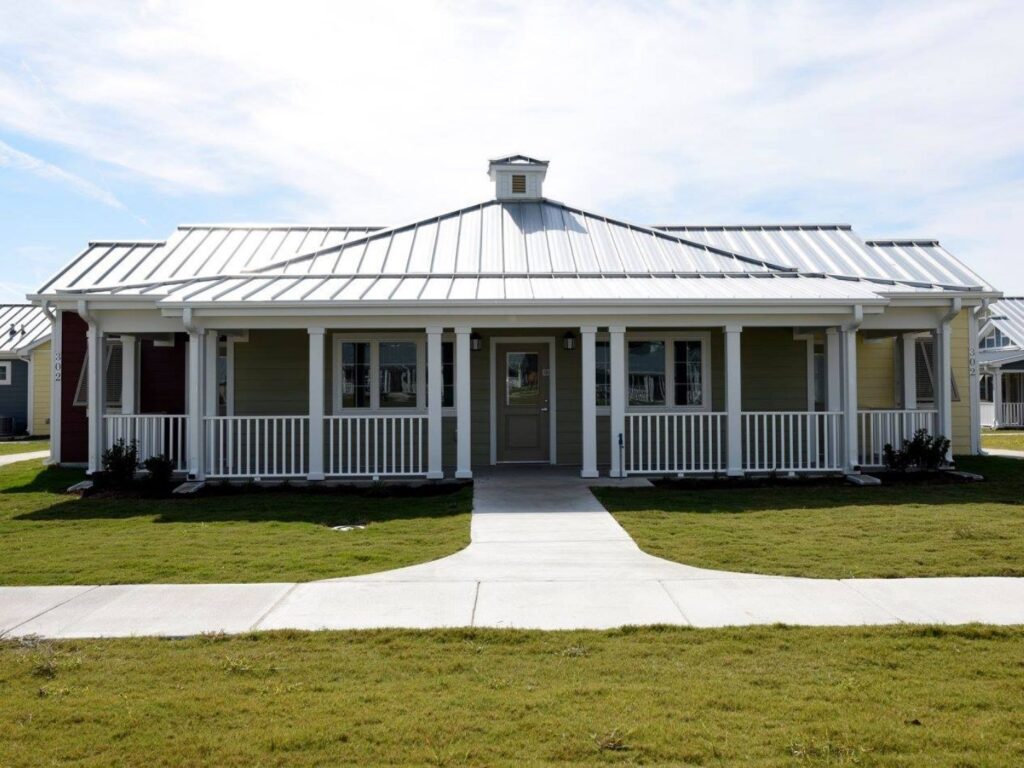 Formerly known as Fort Fisher Air Force Recreation Area, Blakeslee sits directly on the ocean and has 40 cottages and lodges. Along with beautiful views and epic sunsets, it offers plenty of fun things to do, including an Adventure Park, beach rentals, a movie theater, and a bowling alley.
Onslow Beach Lodging (Camp Lejeune, NC)
Onslow Beach Recreation Area offers several options for beachfront lodging, including 1-bedroom, 1-bath lodges, 3-bedroom, 2-bath Ospreys, and 2- or 3-bedroom "Rank Homes," which are for E9s or O5s and above. All are fully furnished. Onslow Beach offers boat rentals, fishing, and other beach activities along with convenient access to nearby Paradise Point Golf Course.
Air Station Borinquen Cottages (Aguadilla, Puerto Rico)
These 2- 3- and 5-bedroom cottages are located on USCG Air Station Borinquen, about 2 hours west of San Juan airport. While they are not directly on the water, their location on the northwestern tip of the island provides easy access to snorkeling and diving in addition to the recreational facilities on the base.
JB Charleston Short Stay Recreational Area (Moncks Corner, SC)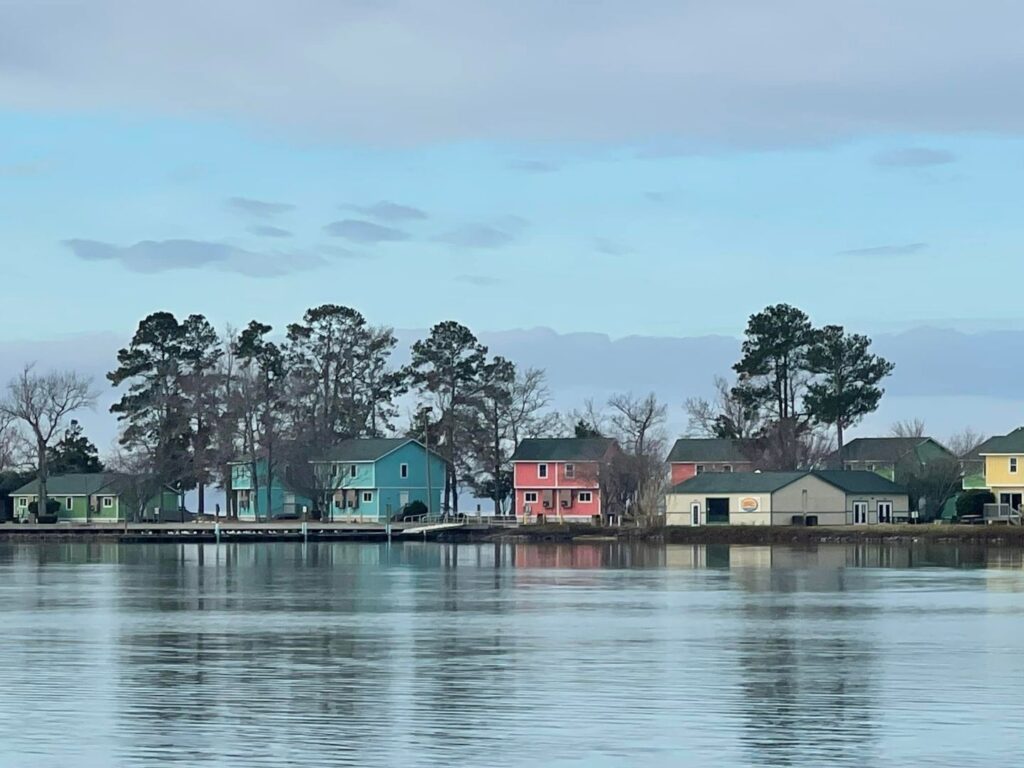 This 50-acre recreational area sits on Lake Moultrie and has 1- and 2- bedroom cabins plus 2- and 3- bedroom villas. Activities include boat rental, fishing, and swimming.
Belton Lake Outdoor Recreation Area (Belton Lake, TX)
This Army MWR facility at Fort Cavazos (formerly Fort Hood) has 10 fully-equipped cottages. Nestled on beautiful Belton Lake, it offers boat and fishing equipment rentals, a climbing wall, and plenty of trails for biking, hiking and horseback riding.
Dam Neck Cottages (Virginia Beach, VA)
The 2- and 3-bedroom cottages at Dam Neck are fully-furnished and have kitchens, washer/dryer, and private decks overlooking the ocean. Reserve one of these Virginia Beach cottages for a relaxing getaway with easy access to everything the area has to offer!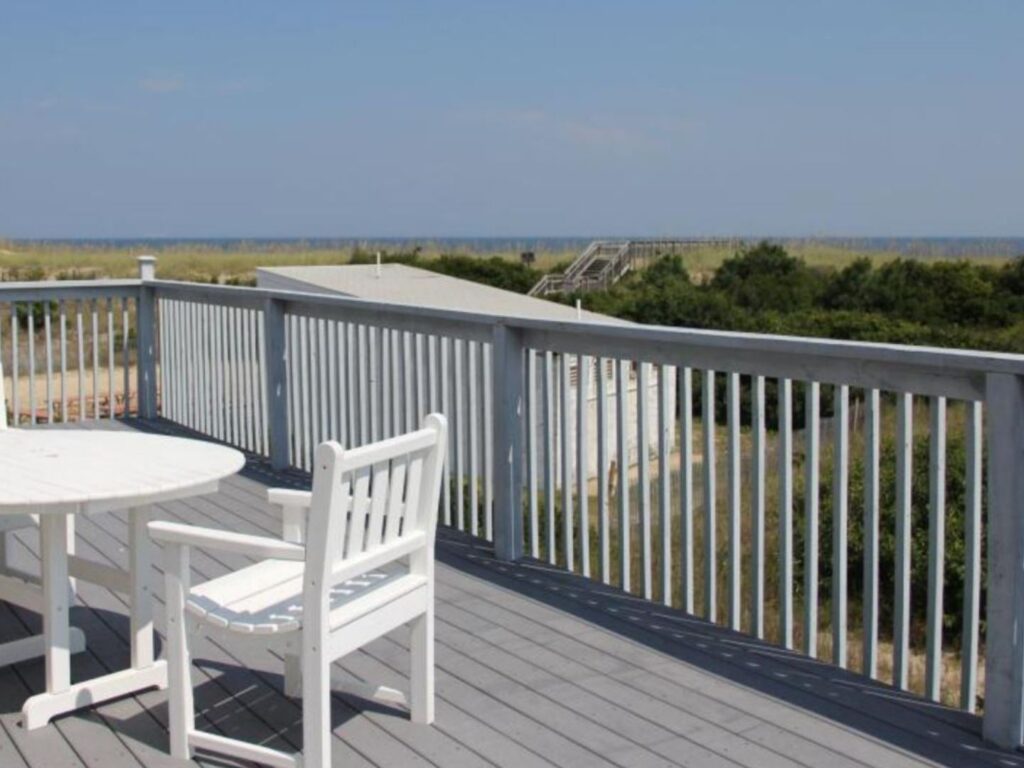 Virginia Beach Oceanfront Townhouses at 67th Street (Virginia Beach, VA)
Even bigger and better than beach cottages, these Virginia Beach townhouses, located two miles north of the Virginia Beach Boardwalk, are an activity of JEB Little Creek Fort Story. Choose from 2-bedroom, 1.5-bath or 3-bedroom, 2.5-bath units. All are fully furnished, including washer/dryer, and have balconies, many of which have great ocean views!
Cheatham Annex Cottages (Williamsburg, VA)
Cheatham Annex (CAX) is located in Williamsburg, next to the York River. They offer 2, 3- and 5-bedroom cottages and townhouses. All are fully furnished and some have washer/dryer. While you're there, rent boats, bikes, and other outdoor equipment from CAX Outdoor Rentals, and take advantage of the many things to do in the area, including Busch Gardens and Colonial Williamsburg.
Jim Creek Recreation Area (Arlington, WA)
Jim Creek Recreation Area has camping cabins of various sizes and hotel-style rooms. They offer boat and other equipment rentals to help you enjoy the facility's two lakes and miles of recreation trails.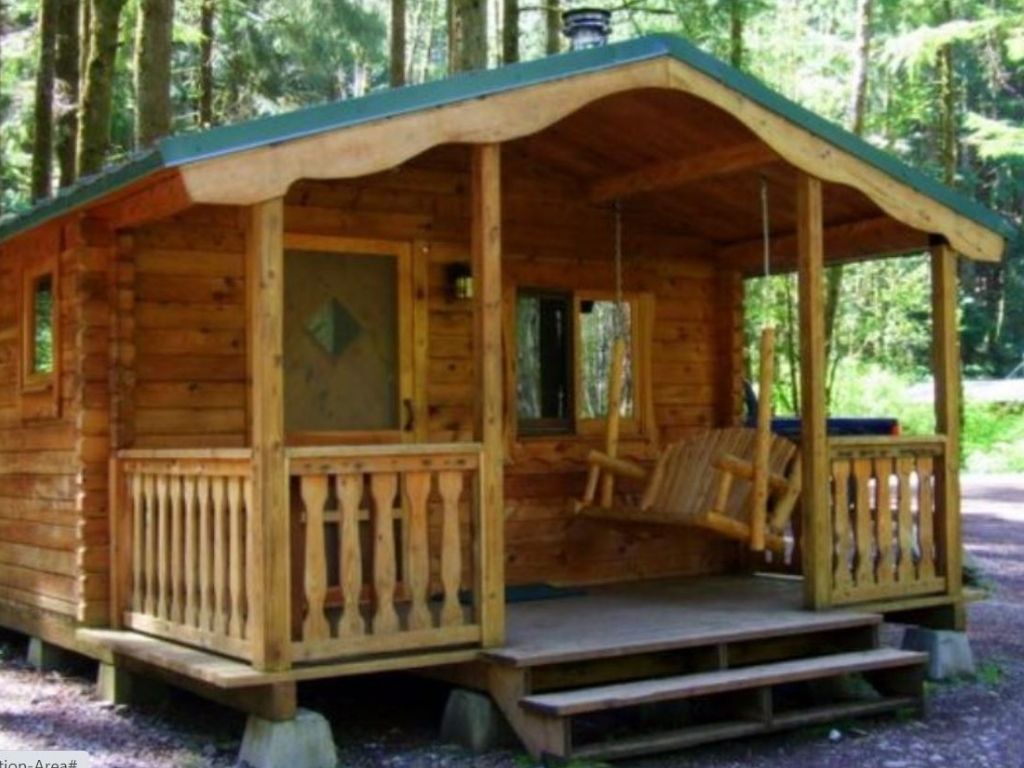 Joint Base Lewis-McChord Travel Camp (Fort Lewis, WA)
This military recreation area has 10 cabins nestled on the edge of American Lake. The complex is located on JBLM, so you have all the usual base amenities, including Exchanges and commissaries along with two championship golf courses. You can rent boats, hiking equipment, and sports equipment, plus there is even a tennis court.
Pacific Beach Cottages (Pacific Beach, WA)
This Navy Getaways resort offer 3-, 4- and 5-bedroom cottages overlooking Pacific Beach. The views of the ocean are beautiful, and the cottages are a short walk from a small town where you can stock up on groceries. The rental center has bikes, clamming gear, boogie boards, skim boards, and other outdoor equipment. Popular activities include fishing and clamming, whale watching, and hiking at nearby Olympic National Forest.
Ready to Plan Your Military Vacation?
We hope you found a facility you'd like to visit! Remember, military recreational lodging can get busy, especially during the peak season summer months, so reserve as far in advance as you can. Then, don't forget to tell us about your experience!
Want this guide in a printer-friendly format? Click here for a PDF version!