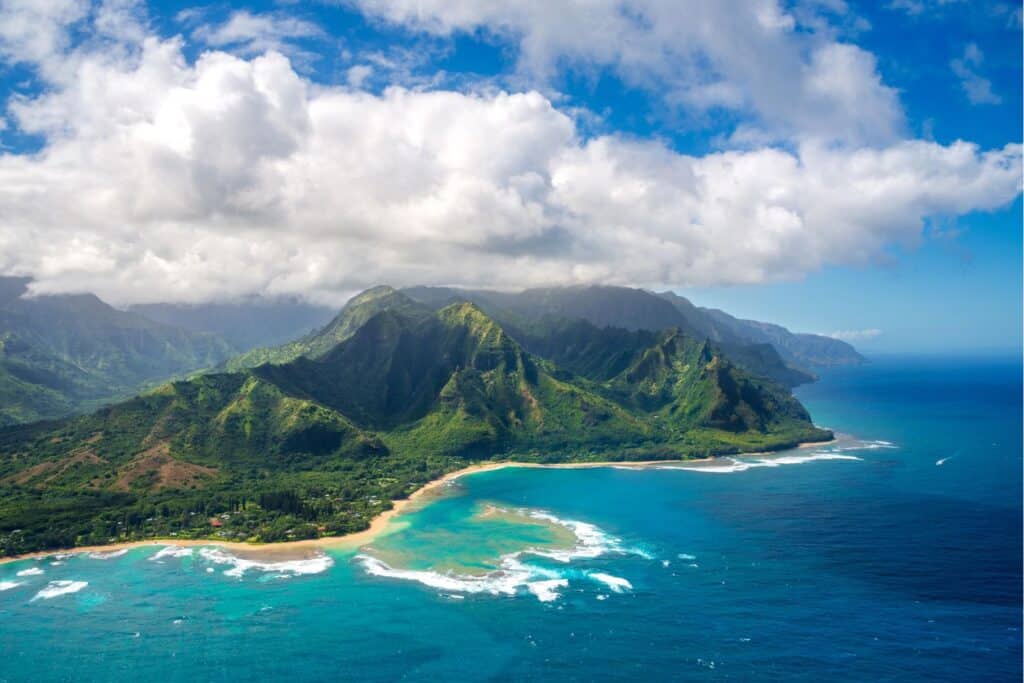 If you're searching for an escape that lets you enjoy the incredible nature in Hawaii without the crowds, look no further than Pacific Missile Range Facility (PMRF) Barking Sands! Whether you want tranquil relaxation or adrenaline-filled adventure, this lesser-known military recreation area is the perfect spot. PMRF Barking Sands is a naval base on the island of Kauai, and it offers beach cottages, plus a hotel-style facility.
Learn all about PMRF Barking Sands from guest contributor and Navy retiree, Michael Scott, who recently stayed in the beach cottages with his wife. Then, use your benefits to book an epic military vacation to the "Garden Isle" of Hawaii!
About PMRF Barking Sands
PMRF Barking Sands (also "PMRF" or "Barking Sands") is on the west coast of Kauai, almost as far west as you can go. The U.S. Army first acquired 549 acres of land to create the base in 1940, and since then, it has increased in size.
The base was passed to the Air Force and finally the U.S. Navy in 1956. Today PMRF is the world's largest training range.
Lodging and Facilities at PMRF Barking Sands
PMRF Barking Sands has the only military vacation rentals on Kauai. This Navy MWR recreational lodging consists of 25 beach cottages located along Majors Bay and 22 rooms at the Menehune Inn, located farther inland on the base.
| Related Reading: Staying at Kilauea Military Camp Cottages in Volcanoes National Park
Most of the beach cottages at PMRF have two or three bedrooms and sleep up to six people (there is also a VIP cottage that sleeps 8). Half of the beach cottages are oceanfront, and half are ocean view. They are all fully furnished, including a full equipped kitchen, laundry facilities, and an outdoor barbecue grill.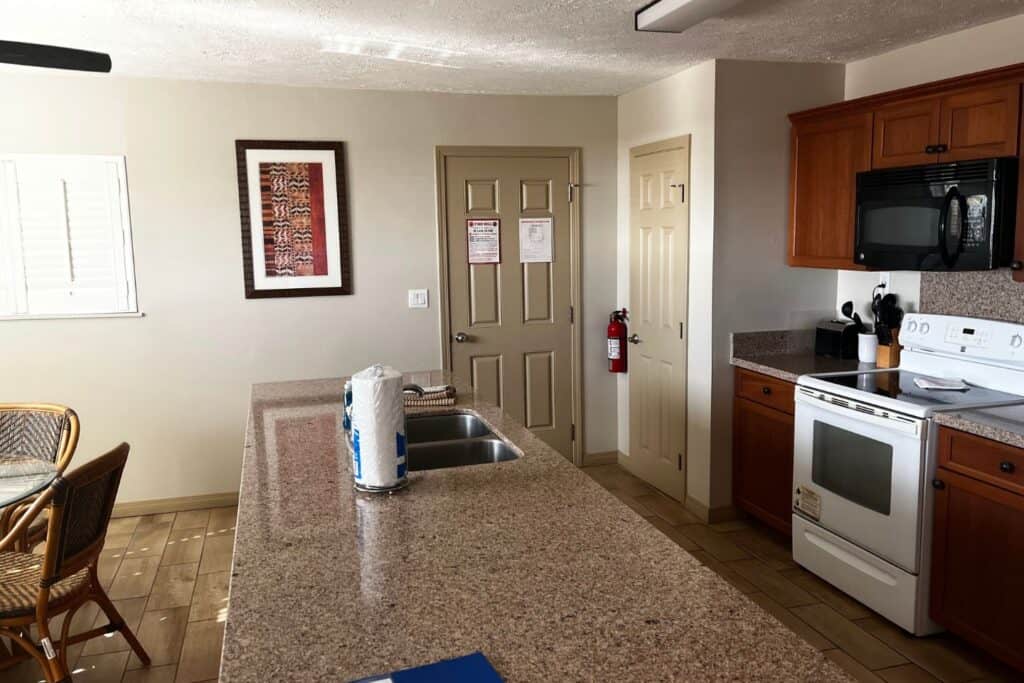 The cottages are nearly 2 miles from the base facilities, such as the NEX, MWR office, and gas station.
The rooms at the Menehune Inn are standard hotel rooms that can accommodate up to two adults. The Inn is across from the NEX.
While staying at PMRF, you can use base facilities, including the fitness center, outdoor pool, free outdoor movie theater, golf driving range, and recreational equipment rental.
Due to its secluded location, PMRF is designated an "isolated and remote facility," meaning that some amenities found on larger bases may not exist on this base.
The lone dining facility on PMRF is Shenanigans, which has limited lunch and dinner hours from Tuesday through Friday and dinner only on Saturday. The town of Waimea, about 8 miles down the coast, has a variety of restaurants and grocery stores.
Our Stay at the Barking Sands Beach Cottages
At the time of our initial reservation, the oceanfront cottages were booked, so we opted for one of the ocean view cottages, which are set back farther from the beach.
A few weeks prior to our arrival we were contacted by the front desk to ask if we wanted an upgrade to an oceanfront cabin, which we gladly took.
We stayed in 1105 (top left corner of this map). The waterline was about 120 yards from the porch. The first 60 yards is a Shearwater seabirds protected area and the second 60 yards is beautiful golden sand.
Our 2-bedroom cottage was an open concept floor plan with the living area, kitchen, and dining area all in one large room. While the cottage had some wear and tear, it was clean and comfortable.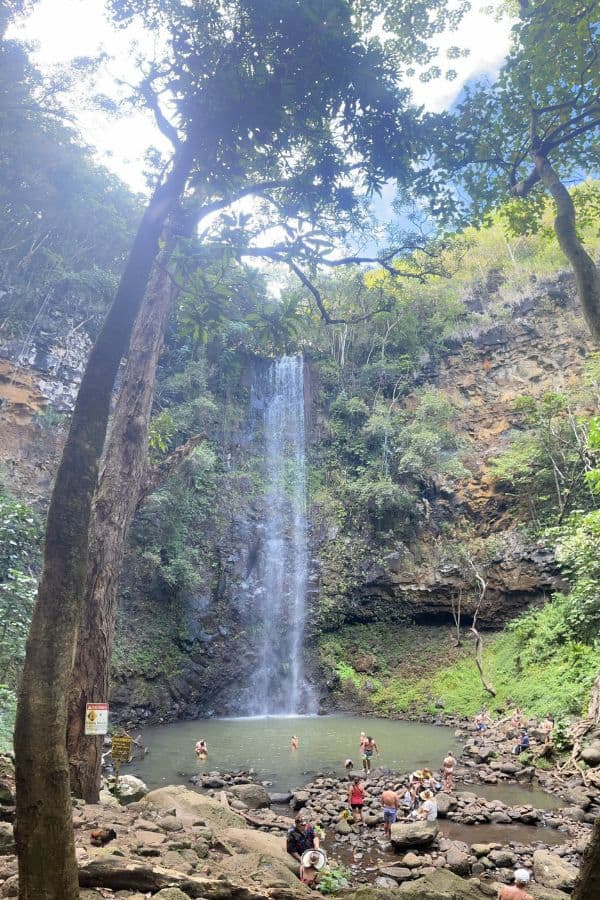 During our stay we booked two trips through the MWR Tickets and Travel office: a raft/snorkel tour up the Na Pali coast and a kayak/hike to Secret Falls. The tour guides were great and provided much history about the locations.
Pro tips: If you take the raft tour, try to sit on the port side of the raft. This will give you the best views going up the coast. Sit near the steering wheel, near the captain, so you can better hear the narration of the tour. On the way back, the afternoon waves are much rougher, so the back of the boat is a somewhat smoother ride.
Eligibility and Reservations
PMRF Barking Sands is a Navy Gateways facility. Eligibility is open to active duty, reservists, retirees, DoD civilians, and others. The full list of eligible patrons is here.
Active duty personnel can make reservations 12 months in advance. All others can reserve up to 6 months in advance.
Although the DOD lodging website has a search function for availability, it's best to call Barking Sands directly at 808-335-4697 or 808-335-4752. This is also the best option to get the latest rates.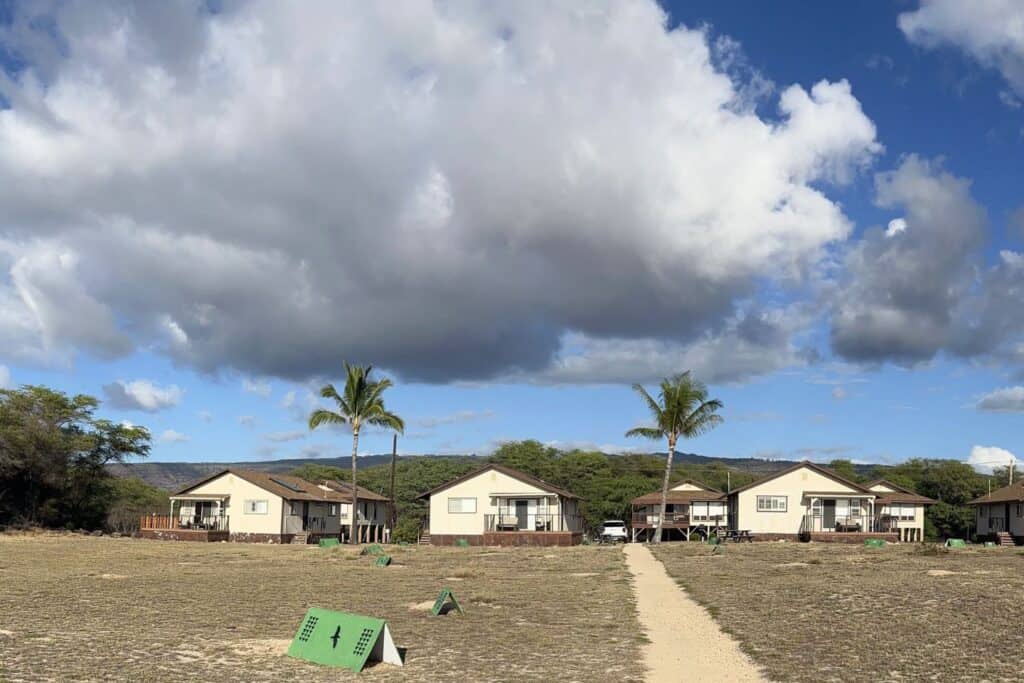 At the time of this writing, the Menehune Inn was $115. The oceanfront and ocean view cottages were $140 and $130, respectively.
Barking Sands is busy year-round. However, according to the front desk staff, the best chance of finding availability is during the months of October and November.
Getting to PMRF Barking Sands
We flew a commercial airline into Lihue airport, which is on the East coast of Kauai, about 32 miles (50 minute drive) from the base.
Although there is a public transportation system, the routes do not go to PMRF, so we rented a car at Lihue airport.
Note from Poppin' Smoke: You can also try renting from Turo, a car-sharing platform that is similar to Airbnb, but for personal vehicles.
Things to Do and See in Kauai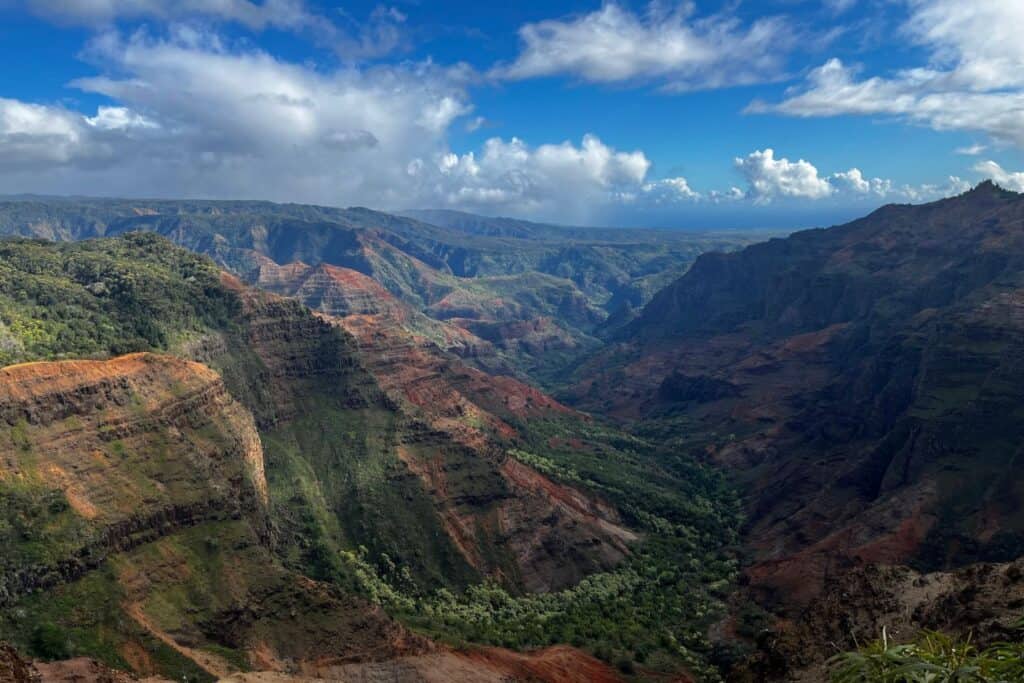 While fun in the sun and relaxation may be all you need, the MWR Tickets and Travel office, located in the Community Recreation Center, provides discounts to area attractions. They also offer organized tours similar to the ones we took. Contact them for the current schedule.
The base MWR rents beach chairs, boogie boards, surfboards, snorkel gear, kayaks, golf clubs, camping equipment and more.
Nearby points of interest include Polihale State Park (7.5 miles north), Waimea Canyon State Park (20 miles NE), and Poipu Beach (29 miles SE).
Ready for Your Hawaii Escape?
From relaxing on your porch watching the sunset, boogie boarding in the blue ocean just yards from your cottage, or using this military recreation facility as your base to explore the rest of Kauai, PMRF Barking Sands has something for everyone.
Use your military ID card for an incredible vacation at one of the most beautiful places in Hawaii!
Author Bio: CPO Michael Scott, USN/R, Ret. served six years in the US Navy before joining the Naval Reserves. He enjoys travelling with his wife of 28 years and is looking forward to flying Space A with her when he reaches full retirement in a few years. In the meantime, they both enjoy earning and traveling on miles and points. Michael can be reached at michael72688@gmail.com.
Top photo courtesy of Getty Images/Canva.