On this page, you will find a collection of online resources to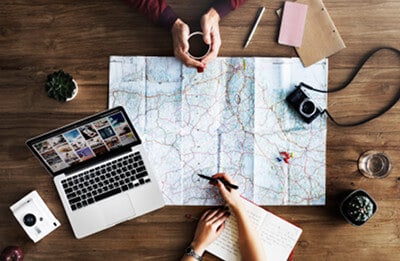 use as you plan for travel, retirement, or some combination of the two. To go directly to a topic, click on one of the links below:
Space-A Resources
In addition to Poppin' Smoke's Space-A Quickstart Guide and tips for securing on-base lodging, several other websites can help you with Space-A travel, whether you're flying around the world or staying on bases in the U.S.
Websites & Blogs
Air Mobility Command: This is your starting point for learning about flying Space-A. It provides concise instructions for signing up, describes eligibility, and has a list of all passenger terminals with links to their respective Facebook pages.
SpaceA.net: This site has some of the same information as the Air Mobility Command as well as details about all things Space-A, including lodging, base, and terminal services. The most useful section of the site is its Space-A FAQs, which provides detailed answers to dozens of questions.
UJ Space A Info: This website, owned and actively maintained by an Air Force retiree, contains a wealth of information about Space-A destinations all over the world. From the home page, you can select a state or country to see detailed information about military bases there along with links to lodging and other local resources.
Lady Cat 6 from Outer Space A: An entertaining and informative blog written by a seasoned Space-A traveler. Lady Cat 6 is a retiree spouse who shares her adventures traveling around the world and provides detailed accounts of her trips. If you want to know the where, what, and how of places you can explore after you fly Space-A, especially to Europe, check out this blog!
TakeAHop: You can use this website from your computer or download the app to your phone to sign up for Space-A flights. It provides an easy way to sign up at many terminals at the same time. The app costs $6.99 (a one-time fee).
Facebook Groups
Facebook groups are an excellent way to share information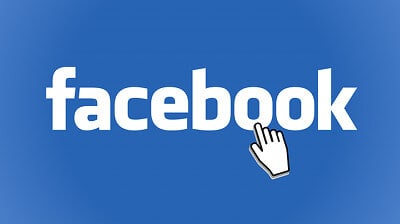 and ask questions related to Space-A travel. Even if you are not an active Facebook user, it is worth establishing an account to gain access to the knowledge that members of these groups share. The groups are "closed," meaning you have to request to join, and you will need to verify your military affiliation.
Space A Travelers of USA Facebook Group: With more than 60,000 members, this is the largest Space-A group on Facebook. Members use it to ask questions and receive crowd-sourced answers from other members. Several Space-A experts moderate the group and often post updates on significant changes to Space-A policies. The group is for the entire military community, not just retirees.
Cat VI Retirees Facebook Group: This group is an offshoot of Space-A Travelers of USA, but it is specifically for retirees. With 4,700+ members, it is much smaller than the main group, but the information may be more relevant to your circumstances.
Unaccompanied Dependent Travelers (Categories 4 & 5) Facebook Group: Another offshoot of Space-A Travelers of USA, this group shares information about Space-A travel for dependents traveling without their sponsor.
There are many other offshoots of Space A Travelers of USA that are specific to nearly every region and passenger terminal in the world. The groups are moderated by many of the same people who moderate the main group. Start by joining Space A Travelers of USA and you will learn about the other groups from there.
SpaceATheWorld: A group created and managed by an active-duty spouse who has, quite literally, "Space-A'd" the world. She shares details of her trip planning and travel adventures, and she encourages group members to do the same.
UJ Space A House Swap/Lodging Available: A Facebook group managed by an Air Force retiree targeting Space-A travelers. You can list your home, or even a spare room, and find other military families who would like to host you or exchange homes all over the world. The group is free to join and does not charge membership fees.
UJ Space A Traveling Club: Managed by the same Air Force retiree who manages the group above, this group is for people who want to meet up with fellow Space-A travelers to have a meal, share a rental car, or simply swap stories to pass the time waiting in the terminal.
---
For easy shortcuts to help you get the most out of these groups, read Facebook Tips for Space-A Travelers.
---
Military Blogs Related to Travel and/or Retirement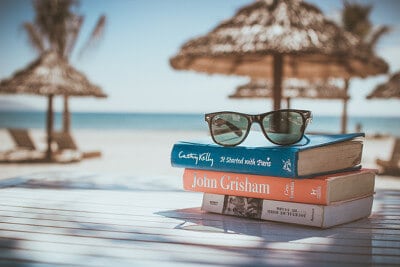 These blogs are written by current or former members of the military community. They offer valuable advice, great stories, and fun ideas!
Travel
Right and Up: The founder of this blog is active-duty Army. Her mission with Right and Up is to help service members find the best aspects of their respective duty stations. She and her team of writers cover bases all over the world. Their tips include great local restaurants, fun activities for kids, easy day trips, and other "hidden gems." The site is also a great resource for active duty and retirees who find themselves with spare time on an unfamiliar base while awaiting a Space-A flight.
Traveling With the Tompkins: The Tompkins family are Marine retirees, and they travel full time with two (soon to be three) young children. They have alternately lived in their RV and their sailboat, and they frequently fly Space-A. On their blog, they share their traveling secrets along with pictures and details of their adventures.
World Traveling Military Family: The author of this blog is an active duty Air Force spouse. Her family makes the most of every duty station, and she writes about their weekly explorations. Currently, they are stationed on Guam, so this blog is one of the best resources for things to do on the island. Previously, the family was stationed in Germany, Iceland, and Japan. Numerous posts discuss each of those countries and many others in Europe.
Dawn Crowe Travel: Dawn is a former travel agent for the Air Force. Now she specializes in helping military folks find the best deals on cruises. Check out her page for great military discounts, particularly on trans-Atlantic and repositioning cruises. You can save even more money by flying home Space-A!
Military Personal Finance & Retirement Planning Blogs
Her Money Moves: This blog focuses on personal finances and military lifestyle from the perspective of a military spouse . . . who always seems to be PCSing. Christine Maxwell is a personal finance junkie but realizes that not everyone loves to talk money. Her Money Moves is dedicated to making personal finance straightforward and fun with real talk on investing, retirement, and saving money.
KateHorell.com: Kate Horrell writes about the unique financial issues facing military families. Whether you're trying to figure out your PCS travel entitlements, understand a Leave and Earnings Statement (LES) or plan for the day you take off the uniform, Kate can help you find the answers you need.
Marine On FIRE: A blog written by an active-duty Marine who focuses on financial planning, financial independence, and the benefits of the military lifestyle. Diagnosed with cancer in 2016, his fight continues. He provides perspective on the importance of living your life now.
Military Dollar: This blog's tagline is "simplified personal finance for military members." The writer is active-duty Air Force, and she does a great job of breaking down important financial topics, including military benefits, basic investment terminology, and budgeting.
Military FIRE: This blog is written by an active duty member of the Coast Guard. When he and his wife got married, she had $107,000 in student loan debt. They have been crushing that debt and doing some major investing along the way. Through his blog, he is spreading the gospel of practical frugality and sound, logic-based financial smarts.
Military Life Planning: This blog is written by Daniel, an active-duty Airman who is pursuing his certified financial planner (CFP) designation and masters in financial planning. His goal is to "help inform, educate, and advise military members and their families about the best ways to optimize their finances/benefits and plan their present and future to align with their goals and values!" Military Life Planning covers complex military financial topics with the precision of a technical expert.
Rich on Money: This blog is written by an active duty Airman who loves to talk about investments, financial independence, and especially real estate. He has managed to accumulate a large portfolio of paid-off single family homes, and he blogs about how he does this while spending most of his career overseas. He doesn't have any mortgages or a penny of debt to his name.
The Military Guide: The author of this blog, Doug Nordman, and his wife have been financially independent since 1999, three years before Doug retired from the Navy. Doug is also the author of the book "The Military Guide to Financial Independence and Retirement," which shares the stories of more than 50 other financially independent service members, veterans, and families. The blog began as a way to share the information contained in the book, but Doug continues to update it with informative posts on topics related to all aspects of financial planning.
* * * This list of resources will grow, so check back for updates! * * *